What Are the 3 Major Credit Bureaus and How Do They Work?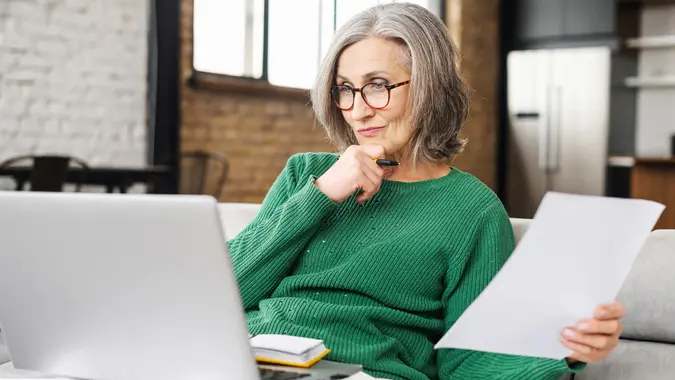 Vadym Pastukh / iStock.com
Three major U.S. credit bureaus make decisions about your credit that can cost — or save — you tens of thousands of dollars. Whether you want to improve your credit, apply for a loan, receive the best interest rates from a lender or even rent an apartment, you need to understand how these credit bureaus work. The three major credit bureaus are Experian, TransUnion and Equifax.
See: 3 Signs You're Serious About Raising Your Credit Score
Understand how credit reporting bureaus work so you can get a handle on how your credit score is figured and how it's shared. Review these eight facts about the three major credit bureaus, then figure out how to improve your credit score so you get the best credit report possible.
1. The 3 Credit Bureaus Work the Same Way
The biggest three credit bureaus all do the same thing — collect information on consumers and businesses regarding their abilities to pay back loans. The bureaus offer a wide range of financial services and products — including ID theft protection, credit monitoring, credit reports and credit scores — and serve similar types of customers, like mortgage brokers, auto dealers and debt collectors.
Most bureau differences relate to size and market. For example, Experian is the largest in terms of sales with about $6.59 billion in annual revenue, and it also has the most sales outside the U.S. Equifax comes in second with about $5.1 billion in annual revenue, followed by TransUnion with approximately $3.7 billion.
If you're wondering which credit bureau is the most important, even though Experian is the largest in terms of sales, all three credit bureaus are considered equally important.
2. Credit Bureaus Collect Information From Data Furnishers
Credit bureaus collect information from what the industry calls data furnishers, which are banks, mortgage companies and other businesses that have established relationships with the credit reporting agencies. Data furnishers are legally obligated to provide correct information to the agencies when they report their payment experiences with consumers. The bureaus combine this information with data they collect themselves.
3. Credit Bureaus Can Sell Your Information
Credit bureaus sell your information to any business or person who wants to know your history of paying back loans. For example, Equifax sells information to debt collectors, according to its annual report. Here are types of companies and organizations that might want to access your credit history:
Electronics or appliance stores
Car dealerships
Apartment management companies
Mortgage lenders
Hospitals
Employers
Auto insurance companies
4. You Have Rights Concerning Credit Bureaus
A mix of government and state agencies exists to safeguard your rights regarding credit bureaus. The U.S. Fair Credit Reporting Act enables you to contest the accuracy, fairness and privacy of information provided by credit bureaus. The Dodd-Frank Act of 2010 created the Consumer Financial Protection Bureau to monitor the industry.
You have the right to contest a debt's validity. If the credit bureau's investigation doesn't resolve the dispute, you can send the bureau a brief statement about the issue and request that it's included in your file and summarized on your future reports. If a company provides the wrong information to a credit bureau and corrects the information because of the consumer's dispute, it's obligated to forward the correction to everyone to whom it sent the incorrect information.
5. Good Credit Score Parameters
So exactly what is a good credit score? FICO scores are a popular way to measure credit scores — the system assigns you a three-digit number that indicates your ability to pay back loans. FICO scores range from 300 to 850, and the national average FICO score is 714.
Here's how the FICO scores break down:
Exceptional — 800 and above: 21% of Americans have this credit score.
Very good — 740 to 799: 25% of Americans have this credit score.
Good — 670 to 739: 21% of Americans have this credit score.
Fair — 580 to 669: 17% of Americans have this credit score.
Poor — below 580: 16% of Americans have this credit score.
6. Credit Scores Can Differ
Credit reporting agencies collect their data from a variety of lenders and use a credit scoring model to determine consumer credit scores. The most widely used credit scoring models are FICO and VantageScore.
Some companies provide an "educational" credit score instead of a score a lender would use. An educational credit score is based on a private lender or credit bureau's ranking of your financial information and is designed to give you a basic idea of what your risk level is in the eyes of lenders. In other words, educational scores are for consumers' use only.
7. Agencies Make Mistakes
Not surprisingly, credit reporting data has errors. Over one-third, or 34%, of consumers found an error on their consumer credit report, according to a Consumer Reports study of almost 6,000 volunteers. Twenty-nine percent of the volunteers found errors related to their personal information and 10% claimed it was "difficult" or "very difficult" to access their credit reports.
The Consumer Financial Protection Bureau notes that these are the most common errors found on credit reports:
Identity errors
Incorrect reporting of account status
Data management errors 
Balance errors
8. You Are Entitled to a Free Credit Report
The difference between a credit report and a credit score is significant: A credit report provides a list of your debtors, whereas a credit score rates your ability to pay a loan. You're entitled to a free credit report annually from each of the three big credit bureaus.
The only website authorized by law to provide a free annual credit report is AnnualCreditReport.com, according to the CFPB.
The Fair Credit Reporting Act enables credit bureaus to charge a fee for credit scores. You can buy a score directly from the credit bureaus or at myFICO.com.
You can also get a free score in some circumstances — like when you apply for a mortgage — if you have a credit application turned down or if you get a loan rate that's less favorable than most people get from that lender. Credit card companies and nonprofit housing or credit counselors might also provide you with your score.
Peter Brennan contributed to the reporting for this article. 
Our in-house research team and on-site financial experts work together to create content that's accurate, impartial, and up to date. We fact-check every single statistic, quote and fact using trusted primary resources to make sure the information we provide is correct. You can learn more about GOBankingRates' processes and standards in our editorial policy.