7 Benefits of Improving Your Credit Score This Year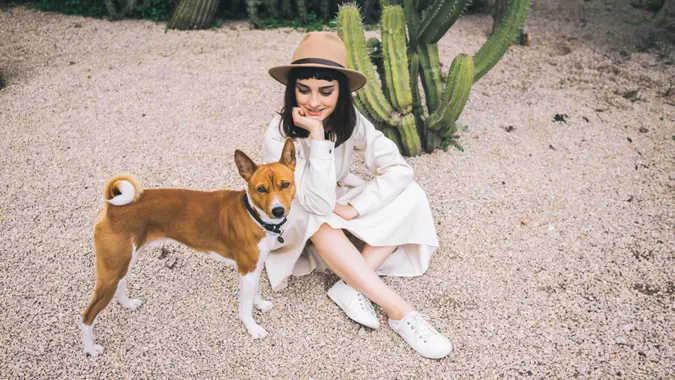 De Repente / Shutterstock.com
No doubt about it, having good credit keeps more money in your pocket and gives less to banks, credit card firms and other creditors. Even so, many Americans don't know their own credit scores, and that can be a big omission for consumers who otherwise could be benefitting from good credit. A 2013 survey from the Consumer Federation of America and VantageScore Solutions found 40 percent of U.S. adults don't know credit card issuers and mortgage lenders base credit decisions on consumer credit scores.
The moral of the story? Don't let that happen to you. Knowing your credit score is an all-important first step in establishing good credit, and having good credit means enjoying the following seven personal financial benefits.
Related: How to Fix Your Poor Credit Despite This Major Catch-22
7 Reasons It Pays to Have Good Credit
1. You'll get speedier loan approvals
Having great credit means getting loan and credit approvals faster. Once retailers, financial institutions and other creditors see your solid credit, you'll get approvals for loans and credit instantly, in many cases.
2. It's easier to purchase a new home
With good credit, it's much easier (and less expensive) to buy a house. You'll get approved for a loan faster (see above) and you'll pay less in interest rates attached to a home loan with good credit. Even a reduction in interest rates of 1% or 2% can mean thousands of dollars in savings on a home mortgage.
3. You can rent the house you want
If you're renting a home, having good credit separates you from other renters looking at the same home or apartment. Landlords often make decisions on who gets to rent from them based primarily on an applicant's credit score.
4. You can land your dream job
These days, hiring managers are increasingly relying on credit checks to determine a job applicant's character and financial habits. A good score can be a "green light" to getting the job you want, with better perks and more pay.
5. You can get an auto loan
Good credit not only allows you to get a loan for a new car, truck or SUV, it also allows you to get that loan with a lower interest rate. Creditors are all about risk, and they charge more (via higher rates) for borrowers they deem to be a higher risk. In short, the better the credit score, the lower the risk and the lower the interest payment.
6. Get a credit card
Credit card providers like American Express, Visa, MasterCard, and Capital One will be much more likely to give you a credit card (with a higher credit limit and a lower interest rate) if your credit is sterling. If not, you might have to make do with a pre-paid card or a secured card, with an upfront deposit, lower credit limit and higher interest rate.
7. More negotiating leverage
With a higher credit score, you can negotiate with credit card companies, banks and retailers for a lower interest rate, thanks to your strong credit. That gives you more bargaining power, and often leads to better terms from creditors who want your business. If you do not know your score, I recommend using CreditRepair.com's Score Estimator. It will give you a free estimated score, based on ten quick questions regarding your credit usage.
The above benefits aren't the only examples of living a better financial life with good credit, but they're certainly at the top of the list. It's a list you'll want on your side throughout your life — and it's all possible thanks to great credit.
Related: Here's How to Save Thousands By Negotiating Lower Credit Card Interest Rates