Should High Net Worth Investors Consider 'Catastrophe Bonds' Amid Continuing Natural Disasters?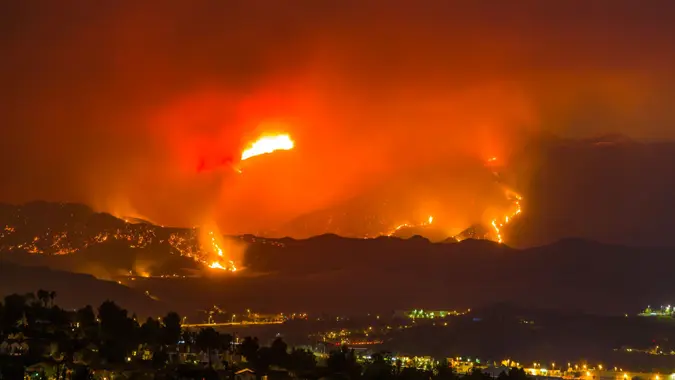 Catastrophe investments aren't new, but investors are now flocking to securities that can help limit potential risks from hurricanes, wildfires, pandemics, earthquakes and other disasters. 
The catastrophe bond was created after the 1992 Hurricane Andrew hit Florida and the Gulf Coast, causing $27 billion in damages, of which $15.5 billion was covered by insurance, according to a letter from the Federal Reserve Bank of Chicago. This led to the failure of eight insurance companies. As a result, insurers reevaluated their risk exposure and created the cat bond.
The cat bond is a security that pays the issuer when a pre-defined risk is realized, the Federal Reserve Bank of Chicago said. The first cat bonds were issued in 1997, giving insurers greater access to the financial markets and offering institutional investors the chance to earn a return on their investment in return for assuming catastrophe insurance risks.
The cost of these threats has pushed insurers and public agencies to share the financial burden with Wall Street, The Washington Post reported. John Seo, managing director of Fermat Capital Management in Westport, Connecticut, told The Washington Post that he helps investors transform the risk of multi-billion natural disasters into securities — but investors must make the right bet on exactly how bad it'll be.
Most participants are hedge funds, pension plans and high-net-worth investors. So far this year, the market now exceeds $41 billion, almost double the 2013 level, according to Artemis, an investment data firm, and as reported by The Washington Post. It's a way for insurers and other agencies to limit damage bills, but individuals worth at least $100 million can also buy cat bond funds.
"It's a great investment," Florian Steiger, an investment manager with Twelve Capital in Zurich, explained to The Washington Post. "But it is by no means risk free. It is a very risky asset class. You get the big Cat 5 (hurricane) in Miami, we're talking about double-digit losses."
But The Washington Post reported that investors can expect a return of about 12% up to 15% for riskier investments. So far this year, investors have not had to pay out for the costliest U.S. natural disasters.
More From GOBankingRates