Bitcoin's Bull Run Is on a Rampage — But How Long Will It Last?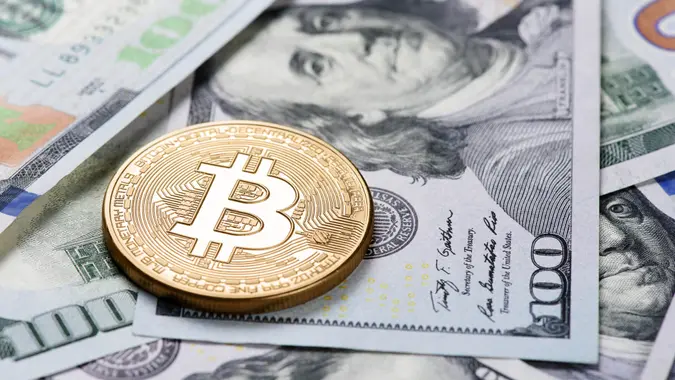 ©Shutterstock.com
Amidst fears of a new COVID-19 strain striking across the U.K. and the resulting 300-point drop of the Dow Jones Industrial Average Monday morning, Bitcoin stayed strong. The cryptocurrency reached a value of more than $23,000 on Monday, rising $4,000 in four days. It dropped to $22,930 by midday Monday, continuing its bull run.
But how long can the rampage last? According to Finder's Bitcoin Price Predictions report, quite a while. More than half the panelists stated BTC will continue rising through the second half of 2021. The price could more than double by the end of 2021, forecasters say, predicting, on average, a price of $51,951 per BTC.
See: Bitcoin Finally Breaks $20,000 Barrier — Is the Cryptocurrency Bubble About to Burst?
Explore: 9 Investing Bubbles That Will Make You Rethink Bitcoin
The 47 panelists polled about the future of Bitcoin included Bitcoin developer Jimmy Song, BitBull Capital Chief Operating Officer Sarah Bergstrand and Finder co-founder Fred Schebesta. Nearly three-quarters (72%) of those polled believe institutional investors are leading the rally. Only 17% believe "Wall Street whales," such as the biggest mutual funds, exchange-traded funds and institutions, are raising BTC's value, while 11% attribute the gains to retail investors.
"Of course, the renewed interest from Wall Street, endorsement from big, giant corporations, whales moving into the Bitcoin market and ongoing aspirational educational projects within the community have significant influence over one of the best bullish performances of Bitcoin this year," said panelist Ajay Shrestha, PhD candidate at the University of Saskatchewan.
Meanwhile, crypto analyst Michaël Van Poppe is keeping an eye on Ethereum and altcoins such as XRP, which, he says, is "well below its all-time high." Both cryptocurrencies have seen significant increases recently.
More From GOBankingRates