Bitcoin Finally Breaks $20,000 Barrier – Is the Cryptocurrency Bubble About to Burst?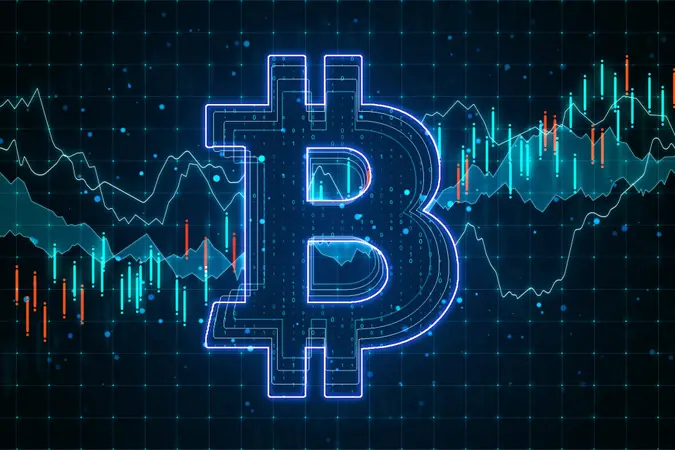 peshkov / Getty Images/iStockphoto
Bitcoin finally broke the $20,000 ceiling today, after having hovered just below it and as demand from institutional investors rapidly increases. This represents a huge milestone for the world's most valuable virtual currency with an explosive track record, which traded 5.6% higher to a price of around $20,600, according to market data from Coin Metrics.
The cryptocurrency got a boost earlier this year by being backed by big name investors like Paul Tudor Jones and Stanley Druckenmiller. S&P Global also announced earlier this month that it will launch cryptocurrency asset indices in 2021 — further proof that Bitcoin is going more mainstream. The index provider said it was partnering with Lukka, a leading New York City-based crypto asset software and data company.
See: PayPal Finally Welcomes Bitcoin, More Cryptocurrencies
Learn More: How To Invest in Cryptocurrency
"With digital assets such as cryptocurrencies becoming a rapidly emerging asset class, the time is right for independent, reliable and user-friendly benchmarks," Peter Roffman, Global Head of Innovation and Strategy at S&P Dow Jones Indices, said in a statement.
Everyone is excited that the stock market is all time highs. That's wonderful, but these are fantasy gains inflated and pumped up by the Fed's money printing.

Meanwhile, #Bitcoin has grown by 15x more with no money printing at all. That's real.
— Tyler Winklevoss (@tyler) December 8, 2020
In addition, Massachusetts Mutual Life Insurance Co. announced last week it purchased $100 million in Bitcoin for its general investment account, as well as a $5 million equity stake in NYDIG, an institutional crypto investment firm. "We are proud of this incredible moment in the history of both Bitcoin and the insurance industry. This reflects the expansion of Bitcoin to insurance company general investment accounts," Robert Gutmann, co-founder and CEO of NYDIG, said in a statement.
See: Bitcoin Price Hits All-Time High
Learn More: Americans Think Bitcoin, Stocks Are the Riskiest Investments — Are They Right?
In an interview with CNBC, Jason Deane, an analyst at crypto advisory firm Quantum Economics, said that increased institutional interest in Bitcoin has "led to an increasingly bullish narrative."
"The race is on to secure Bitcoin in a market of ever-dwindling supply," Deane told CNBC. "It's probably not too strong to say this is institutional FOMO (fear of missing out) and those organizations who have been looking to do this now realize they will have to move fast to secure it." For now, things look great for Bitcoin. But buyer beware: This type of thinking has often led to market bubbles, so be cautious of jumping on this trend without doing your research and making a plan.
More From GOBankingRates