What We Can Learn From Bitcoin's Explosive Rise and Fall in 2018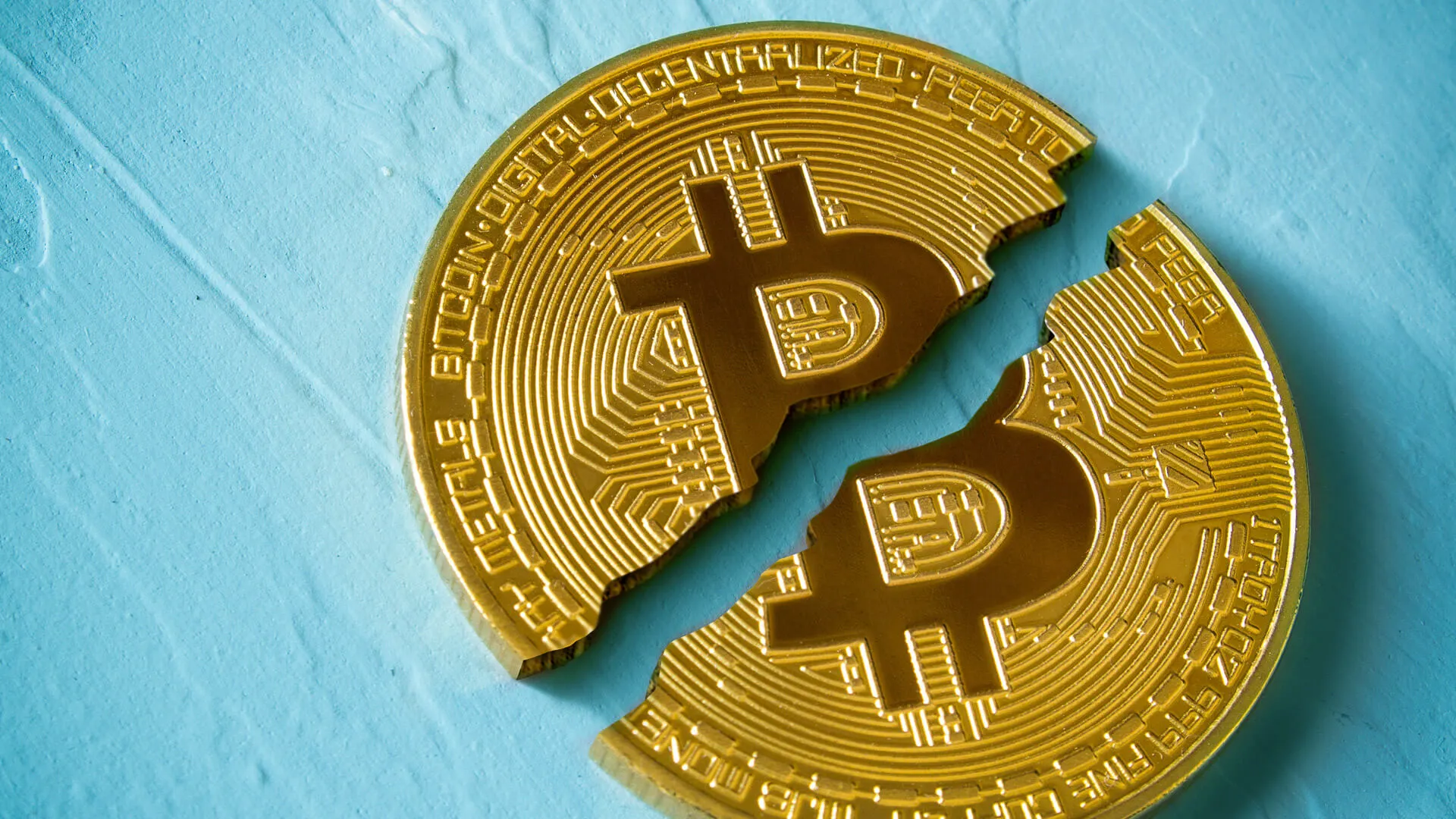 It's been a wild ride for bitcoin in 2018. And if you extend that by a month and include December 2017, the term "wild ride" suddenly starts to feel entirely inadequate to describe the roller coaster ride up to $20,000 apiece and then all the way down to $3,500.
So, what lessons can be learned from bitcoin in 2018? Certainly, anyone who bought in at $20,000 — or $10,000, for that matter — probably feels like the only lesson that matters is "don't buy bitcoin," but digging deeper does provide some important lessons to be learned from the digital currency's deep plunge.
Bubbles Are Real, People
Siiiiigh, no matter how many times it happens, there are always plenty of folks incapable of learning from the past. Just look at mortgage-backed securities, dot-com stocks, Dutch tulips and now bitcoin. The lure of fast money, illusion or not, never seems to lose its power to drive people into a buying frenzy.
If you can't find good reasons for why something is exploding in price other than "people seem really excited about this all of a sudden," you probably shouldn't buy in.
Intrinsic Value Still Matters — at Least a Little
One of the biggest frustrations for bitcoin skeptics — a list that includes Warren Buffett — must be the lack of any underlying intrinsic value to the sky-high valuation of last December. Or, as Buffett put it back in May: "The asset itself is creating nothing."
As long as bitcoin still hasn't gained any traction as an actual currency, the only thing giving it value is other people willing to buy it. And given that 2018 saw Reddit, Stripe and Expedia — among others — all drop the option to make payments with bitcoin, gaining more traction doesn't seem any closer today for bitcoin than it was at the start of the year.
The Law of the Greater Fool Is a Powerful Drug
One of the most important lessons tied up in all of this is an oldie but a goodie: the law of the greater fool. That simply states that it's not dumb to pay any price for something as long as there's someone else out there — the eponymous "greater fool" — willing to pay you even more for it.
And for a lot of first-time bitcoin investors from December 2017, it's looking less and less likely that 2018 is going to produce their "greater fool."
Only Invest in What You Understand
Before you make any investment, you should probably have a very clear sense of where your money's going and when you would want to pull it out. And the precipitous decline of bitcoin certainly seems to indicate that there were a lot of people jumping onto the bandwagon when things seemed like they would never stop going up.
It can be easy to get sucked in by the promise of easy riches, but sticking to what you actually understand is almost always going to be the smarter play over time.
Bitcoin Is Actually Much Bigger Than Bitcoin
Of course, the prospects of bitcoin itself aren't the same as the prospects for the technology underlying it. Although bitcoin was plummeting throughout 2018 in fits and starts, investments in startup companies using blockchain technology remained on a pretty firm, upward trajectory. In fact, investments in blockchain technology companies for 2018 blew past 2017's total in May.
So, whether or not you're a bitcoin believer, the blockchain — the open-source ledger created to track who owns every bitcoin — looks to be around for good. 
Bitcoin Is Down, But Not Out
For as much as you can make from its massive decline, the fact that it's still around could indicate that there's enough interest in bitcoin that it's also going to be around for the foreseeable future. After all, "gold bugs" still pay a premium for gold centuries after the last doubloon was used as legal tender, so it's definitely possible a loyal crew of faithful crypto-enthusiasts will keep things rolling whether the rest of the world buys cryptocurrency or not.
Besides, $4,000 apiece — roughly where bitcoin was trading at the time of writing — only seems low to someone who is stuck on the five-digit valuations at the end of last year. Anyone who's been holding bitcoin since December 2017 likely has to be looking at the current price and tearing their hair out, but anyone who's been holding onto them since January 2017 has probably at least quadrupled their initial investment.
Bitcoin Is a Market Leader in Crypto by a Wide Margin
Of course, although bitcoin's market price has been a bloodbath in 2018, that's nothing when compared to the outright carnage that's followed other cryptocurrencies. Ethereum, the second-largest cryptocurrency by market cap, has lost more than 90 percent of its value from its high in mid-January — plunging from over $1,300 apiece to under $130. And even that's easygoing when compared to Bitcoin Cash, that was worth over $3,500 on Dec. 19 last year and was trading for under $200 at the time of writing.
There Are No Vacations From Bitcoin
If you were trying to follow the market for bitcoin in 2018, you might have noticed something: It never stops. Unlike stocks that tend to have defined trading hours, bitcoins are changing hands 24 hours a day, seven days a week. And when any 12-hour period can mean a violent swing in its price, trading bitcoin is a job that never stops.
Building Wealth Almost Always Takes Time
To be clear, if you were thinking that a magical source of wealth created out of thin air was going to generate enough wealth for you to buy your own private island and retire to a lifetime of luxury staging monkey knife fights, some of this is on you. There's a reason why easy money so rarely holds up — because it's almost always a mirage.
If you keep looking for ways to get rich overnight, you'll probably just continue to get gradually poorer. Building wealth almost always takes time, so it's probably better to just bite the bullet and accept the 10 percent-or-so a year an S&P 500 ETF grows at over the long term.
Conclusions
For the true believers in cryptocurrency, the vision of a future where money can change hands instantaneously without involving any bank or government is revolutionary. And for the true detractors, silly online fun bucks have had their day and should continue to dwindle in value.
Either way, the topic likely isn't going away anytime soon. That could mean bitcoin really is on its way to replacing currency as we know it. It could also mean bitcoin will continue to wither away but blockchain technology continues to change the way financial transactions are conducted. Either way, if you're sick of hearing about bitcoin after 2018's wild ride, you're probably not due for a lot of relief in 2019.
Click through to check out investments that are slightly less risky than bitcoin.
More on Investing
We make money easy. Get weekly email updates, including expert advice to help you Live Richer™.

BEFORE YOU GO
See Today's Best
Banking Offers