Millennial Millionaires Are Getting Rich Off Crypto — Older Generations, Not So Much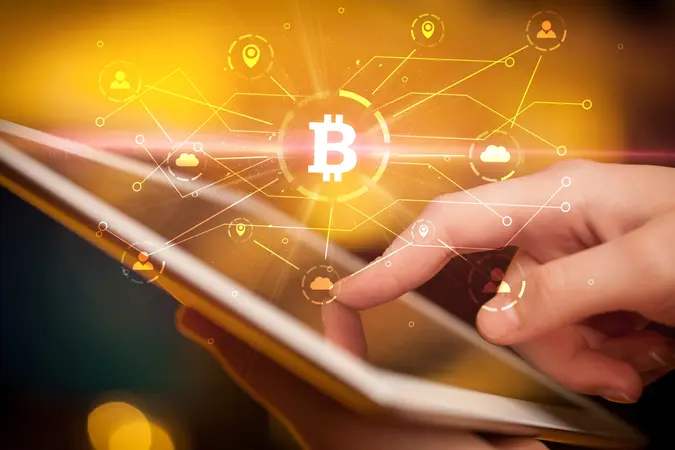 ra2studio / Getty Images/iStockphoto
CNBC's recent Millionaire Survey found that nearly half of millennial millionaires have at least 25% of their wealth in cryptocurrencies, and 47% of millennial millionaires surveyed have more than 25% of their wealth in cryptocurrencies. On the other hand, none of the baby boomer millionaires or older generations have more than 10% of their wealth in crypto. So, why the generational divide?
See: Baby Boomers, Gen X or Millennials — Who Really Had It Worst?
Find Out: 20 Jobs Where Millennials Can Make Six Figures
Cryptocurrency Has More of an Appeal to Younger Investors
"Crypto appeals more to the millennial generation than to older generations for several reasons, chief among which is the appealing idea of disruptive technologies and creating a new future," said Robert R. Johnson, Ph.D., CFA, professor of finance at Creighton University's Heider College of Business.
Millennials may also be more susceptible to the influence of others when it comes to their investment choices, Johnson said.
"Another reason for the popularity of cryptocurrencies are the various echo chambers on the internet in which cryptocurrency advocates communicate with one another regarding the supposed positive attributes of crypto and how it is the future of finance," he said. "Another reason for crypto's prominence in the portfolios of millennials is the advocacy on behalf of crypto by millennial icons such as Elon Musk. Because he is viewed by much of that segment of the population as a business and marketing genius, his advocacy for cryptocurrencies can send crypto markets skyward or reeling, depending upon his tweeted messages."
Learn: Is Crypto Too Risky? 12 Experts Weigh In
Risk tolerance also may play a role in the generational divide.
"Cryptocurrencies are a much more volatile and riskier asset class than traditional assets," said George Chrysochou, crypto investor and global marketing manager at Financer.com. "Younger people usually have a much higher risk tolerance than older people since they can have many more investment opportunities and financial decisions in their lifetime, affording them to be able to make more mistakes along the way."
Older Investors Are Warier of Crypto
"Baby boomers are more averse to crypto because of two key factors: their knowledge gap of the asset class and their unfamiliarity with crypto products," said Jahon Jamali, co-founder of the crypto firm Sarson Funds. "This in turn creates a lack of trust. This population may also be opposed to crypto because many older Americans trust their financial advisors who may not be comfortable recommending crypto products on their platform. These statistics can change as trust is built over time and more financial advisors get educated and understand the crypto asset class better."
For now, boomers and older investors tend to favor more traditional asset classes.
"Older generations are more prone to invest in real estate, precious metals, commodities, stock indices and bonds, which have a much lower risk profile than cryptocurrencies," Chrysochou said.
Do Your Research: What Homes Will Be Worth in Your State by the End of 2021
Clayton Quamme, a financial planner at AP Wealth Management, notes that older investors who are already millionaires simply don't need to take the risks involved with investing in crypto.
"For clients near retirement or in retirement, capital preservation and income are the primary goals for their portfolios," he said. "They have already become millionaires, so they don't need to try and hit home runs in their portfolios. Older generations are doing the prudent thing by limiting the amount of high-risk investments to less than 10% in their portfolios."
More From GOBankingRates
Last updated: July 22, 2021