5 Questions To Ask Yourself To Determine if You're Ready To Invest in a Rental Property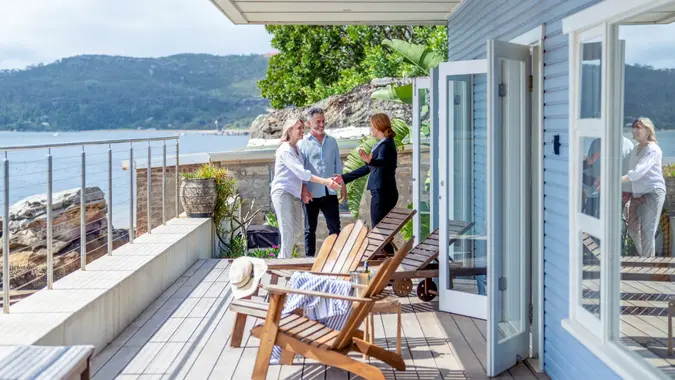 courtneyk / Getty Images
Rental prices have been rising in major cities like New York, making it a good time to get into rental investments. Even in suburban and rural areas, where most rentals may be single family or two-family homes, rent prices continue to climb, year-over-year, according to statistics at Rent.com. Some states where rent is rising the most include South Dakota, Mississippi, Iowa, New York, Michigan and Indiana, all showing year-over-year increases of more than 8%.
Is now a good time to enter the rental property market as a landlord? As with any investment, the decision is not without risk. And it's a personal choice that depends not just on market conditions, but on your own financial situation and mindset.
Ask yourself these questions before you start shopping for your first rental property.
Do you have the down payment and meet other requirements to invest?  
First-time homebuyers for a primary residence can often secure a mortgage with 0% to 5% down. But investment property mortgages typically need 15% to 25% down, plus closing costs. Unless you have a lump sum of cash and want to buy a property outright — you'll need the funds — plus you'll have to meet mortgage qualifications.
Typically, lenders want to see a minimum credit score of 620, with 740 preferred for the lowest interest rates. You should have a debt-to-income ratio (including your primary mortgage and any other debt) of 45% maximum, according to Radius Financial Group. That could mean you'll want to pay down higher interest debt before investing.  
Can you pay expenses even if the property goes without tenants for a time?
Even if you don't rent the property right away, you're still on the hook for expenses, including the mortgage, taxes, insurance and utilities. Experts recommend having three to six months' worth of mortgage payments in the bank for your rental. Monthly expenses typically total 50% of what you'll make in rent.
Do you understand — or are you willing to research — landlord/tenant laws in your state?
When you have tenants who fail to pay their rent, you might be in a sticky situation. Eviction laws, as well as other aspects of the tenant / landlord relationship, vary by state. Do you understand the laws in your state? Or are you willing to learn or hire a lawyer to walk you through what you need to know?
Are you ready to be a property manager — or do you have the extra money to hire one?
Landlords wear many hats, and one of these is as a property manager. If the toilet breaks in the middle of the night — or worse, the heat or AC — it's your responsibility to fix it in a timely manner.
Do you have the handy man skills required? Or are you willing to pay the money to hire contractors?
Similarly, do you have the time, knowledge, and people skills to be a property manager? Or can you spend the extra money, which would come out of your profits, to hire someone to manage the property for you?
How much time do you have available to devote to rental property investments?
Beyond dealing with tenants, and managing the property, there's a lot that goes into being a landlord. You must learn how to market properties, understand small business accounting to manage your finances, and, of course, pick the right homes to rent in the first place.
While you can hire people to help in every aspect of rental investments, there is still a learning curve for first time investors.
However, rental property investments can make a good second career, provide added income during retirement, or be a fulfilling first or second job. You just need to go into the endeavor with a willingness to learn and use the resources available to you.
More From GOBankingRates