99% of Housing Markets Saw Prices Increase in May 2023 — What Does That Mean for You?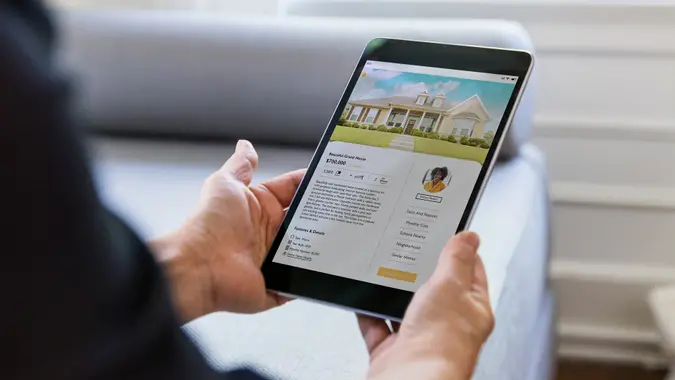 SDI Productions / iStock.com
At the end of 2022 and early into 2023, there was some expectation that home prices would drop this year, in part because of skyrocketing interest rates. For a while, prices did fall, but new data suggests that there's actually been a spike in home prices nearly everywhere in the U.S.
Mortgage software provider Black Knight tracked the 100 largest housing markets and noted just one month-over-month home price decline in May. The other 99 markets saw a home price increase, according to reporting by Fortune. The main force driving home prices up is a persistent lack of inventory. There are simply not enough homes on the market.
"Though demand has suffered under the weight of home affordability at near 37-year lows, the persistent lack of available inventory continues to push home prices higher this spring, despite Fed efforts to cool the market by raising rates," Andy Walden, VP of enterprise research strategy at Black Knight, told Fortune.
Fortune reported that, based on Black Knight's analysis, the largest one-month gains were in Midwestern and East Coast markets including Madison (+1.65%), Hartford (+1.58%), Milwaukee (+1.41%), New Haven (+1.37%), Bridgeport, Conn. (+1.28%), and Allentown, Pa. (+1.25%). The only large housing market that saw a decline in home prices was Austin (-0.33%).
According to Black Knight's analysis, as reported by Fortune, the housing markets where home prices are down the most since the pandemic peak include places like Austin (-13.78%); Boise (-9.78%); Phoenix (-9.58%); San Francisco (-9.28%); Las Vegas (-8.71%); Seattle (-8.51%); Ogden, Utah (-7.78%); and Provo, Utah (-7.51%).
That these locations are seeing a drop in costs is encouraging, but these dips do not offset the dramatic spikes seen in 2022. For example, in 2022, home prices in Phoenix were +14.2% year over year, according to Fortune Builders.
So, what does this all mean for prospective homeowners? Even experts seem stymied. It's a new phenomenon.
"I don't think I've ever seen it this bad," Becky Koladis, a real estate agent in Hartford for 23 years, told Time. "There's just not a lot to choose from."
Low inventory mixed with high prices and steep mortgage rates ultimately makes house hunting an even more challenging process than ever.
More From GOBankingRates