13 Airbnb Upgrades That Will Increase Your Profit

5 min Read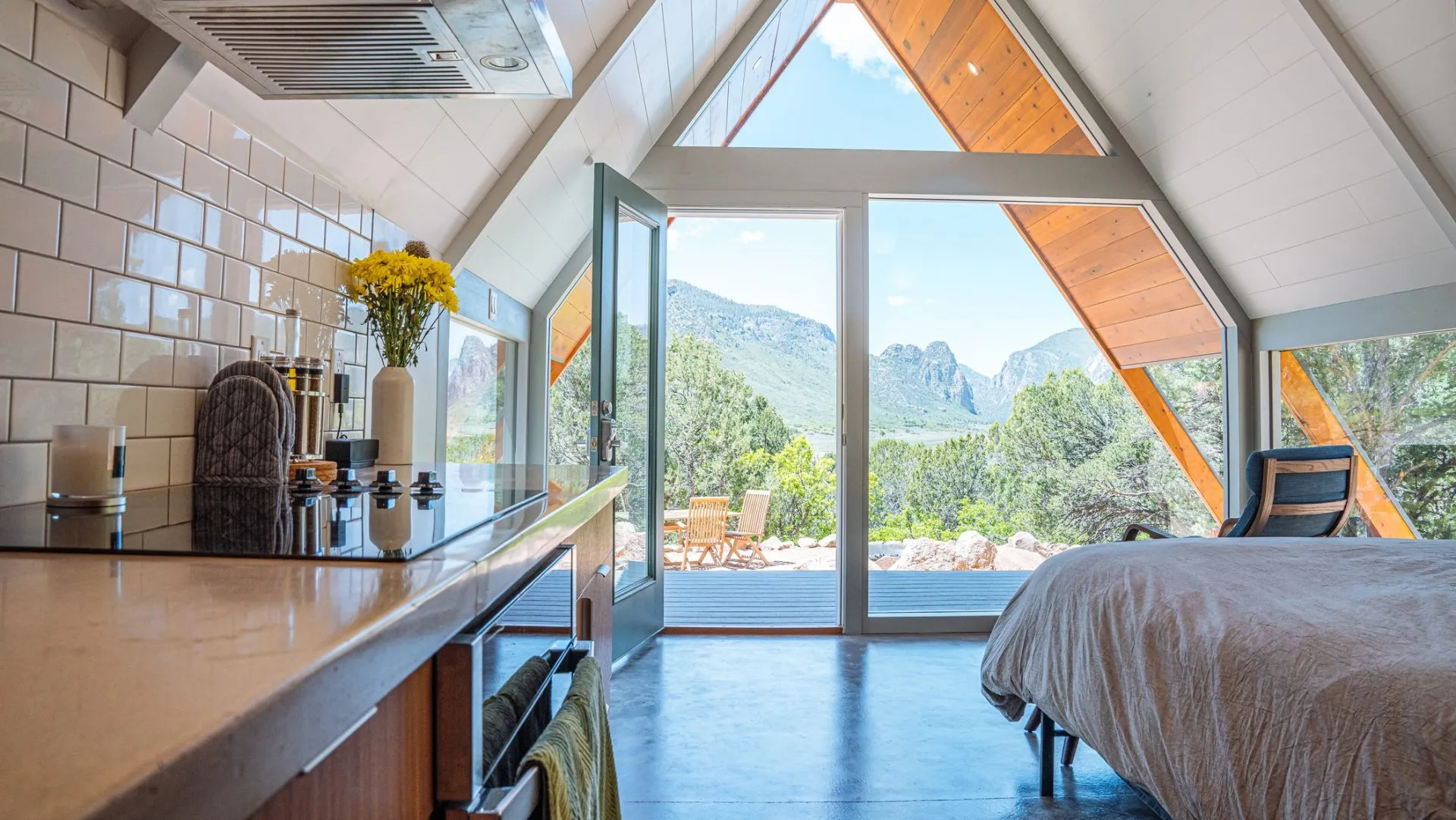 Get a Keypad for the Door 
"Go to Home Depot and buy a keypad for the door," said Kelly Taylor, an interior designer and Airbnb superhost. "This is an inexpensive fix to ending keys and making check-in so easy. I use the last four digits of the renters cell phone for their door code so they never forget it."
Make an Outdoor Patio With a Grill 
"Buy a grill and make a small outdoor seating area, if you have the space," said Tim White, the CEO and founder of MilePro, a resource for travel hackers and enthusiasts.
"People love being able to make their own food, have a small cookout, and sit outside to enjoy the outdoors at an Airbnb property. It doesn't have to be anything fancy, just somewhere people can sit, cook, and hang out. This will add so much value and appeal to your property without breaking the bank."
Take Our Poll: What's the Table Time Limit on a $400 Restaurant Meal?
Add Light Fixtures 
"Adding a stunning light fixture in any room is an easy way to draw the attention away from the parts of the room that are not so stunning," said Florencia Ramirez, an Airbnb superhost.
"Light fixtures also changes the character of the room and set the theme of the space (e.g. mid century, modern, beach, classic). You can find great choices for under 100 at the big box chains or even better find one on Craigslist or Facebook Marketplace."
Provide Services and Sell Them to Guests
"Guests see this as a massive value add — even if they are spending more money — [if you provide] fresh flowers, a pre-stocked pantry, even birthday party decor," said Annie Sloan, co-founder of The Host Co., a digital commerce marketplace for short-term rentals.
"In fact, guests not only love it — they'll tell their friends about it (which leads to more bookings). As a host you can sell these services through a digital store like The Host Co. and use your imagination when adding services. We see hosts adding everything from a chef to a tattoo artist coming to the home for the evening."
Get a Digital Alarm Clock With a USB port 
"[These are] ideal for anyone with phones, tablets, smartwatches, and other gadgets that need to be charged every night," said Justyna Małota, guest happiness officer for villa La Vue SXM, a Sint Maarten villa that is available to rent on Airbnb.
"Vrbo Alarm clocks are invaluable — especially for groups that have a full itinerary planned on their trip." 
Buy a Mixpresso, Nespresso or Keurig  
"This adds a hotel feel to your property and also is more cost-efficient and requires less maintenance than a traditional coffee maker," Malota said.
Stock Up on Bathroom Essentials 
"Buy shampoos, conditioners and body washes for guests," Malota said. "This provides that hotel spa feel that guests truly appreciate. Perfect for guests that check in after a long flight and have not had the opportunity or space to bring any shower essentials along with them."
Invest in a Quality Mattress 
"Buy a Tuft & Needle mattress," Taylor said. "I can't tell you how many people rave at the mattress in our Airbnb. It was $600, which compared to traditional mattresses, like Sealy, is a steal."
Provide Knit Sheets
"Knit sheets are super soft and cozy and they don't wrinkle," Taylor said. "The bed looks and feels so much better."
Get a Subscription to Your Town or State's Local Magazine
"For $20-30 per year, this leaves a stack of mags on 'best Al fresco restaurants', 'best wineries', 'best hikes,' or whatever is timely and provides great ideas for things to do locally," Taylor said. 
Buy the Good Knives
"For the love of God, buy a decent knife so guests can cook properly," Taylor said. "Guests don't need a knife block. A couple of great knives is so much better. It is always a bummer to find old, dull knives when I'd like to shop at local farmers markets and cook a great dinner."
Add a Plant or Two
"You'd be surprised how much cozier a space can feel with a couple of small potted plants," Taylor said. "Make sure they are allergy-friendly (no flowers)."
Install Darkening Blackout and Sheer Panel Curtains
"Luxurious design but also extremely functional," Malota said of blackout curtains and sheer panel curtains. "These drapes allow guests to sleep in past sunrise by keeping bedrooms dark and super cool."
More From GOBankingRates
About the Author