Barbara Corcoran Says Housing Prices 'Are Going To Go Through the Roof' — But When?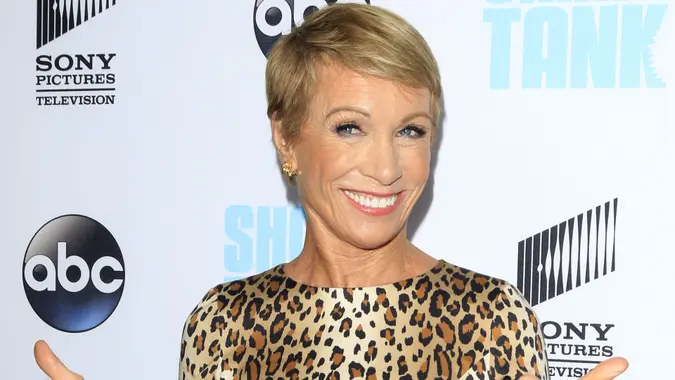 Kathy Hutchins / Shutterstock.com
If you're a prospective homebuyer, you're likely in a tough spot. While you may be tempted to wait for interest rates to drop, if you wait too long, you could be dealing with a surge in home prices.
In a Fox Business interview in June, real estate entrepreneur and "Shark Tank" star Barbara Corcoran shared her prediction for when home prices will rise, how much she expects them to increase and more.
Lower Interest Rates Will Mean Higher Home Prices
We're currently experiencing a "bottleneck" in the real estate market, Corcoran said, but this won't last forever.
"Sellers don't want to move from their apartment or their home because they don't want to take on higher interest rates," she said, "and buyers are too afraid [to buy] because they are getting less house [for the price]. So you've got a standoff going on. But things are changing."
Corcoran believes there will be a major swing in the real estate market as soon as interest rates drop.
"The minute those interest rates come down, all hell's going to break loose and the prices are going to go through the roof," she said. "[Right now sellers are] staying put. But they're not going to stay put if interest rates go down by two points.
"It's going to be a signal for everybody to come back out and buy like crazy, and the house prices [will likely] go up by 20%," she said. "We could have COVID [market] all over again."
Home Prices and Market Trends Will Continue To Vary Greatly Geographically
Although a recent report found that home prices experienced their first annual decline in 11 years, Corcoran noted that has not been the case everywhere in the U.S.
"In the coastal areas, prices are going down because houses are just so not affordable," she said. "But if you look in the Southwest, prices are going up. You have some cities where prices are rebounding by 20% in six months."
Another area where prices will continue to rise is South Florida.
"[Home prices in South Florida] are still going up, and it's one of the hottest markets," Corcoran said. "People love Florida, and people are paying anything. I don't get it — it's not my cup of tea — but it's doing very, very well."
Don't Expect a Major Housing Market Crash
Although we are facing a precarious real estate market, Corcoran said we won't see a catastrophic housing market collapse like the one that occurred in 2008, due in large part to the subprime mortgage crisis.
"People [have] their hard-earned cash in the market — people aren't overleveraged," she said. "There's really no comparison to now compared to what came before."
The Commercial Real Estate Market Will Be Very Slow To Recover (If It Ever Does)
Corcoran views the residential and commercial real estate markets as separate entities, and so a recovery of one does not mean there will be a recovery in the other. She believes it could be a long time before commercial real estate rebounds.
"No one has the confidence to buy [commercial real estate] now," Corcoran said. "No one really believes it's going to turn the corner. People are staying home. Our best offices in midtown Manhattan are 50% occupied, and in most major cities, and even secondary cities, we have a 20% vacancy rate. No one wants to take that chance. I don't see that turning around. I think it's going to be a bit of a bloodbath before it gets better."
More From GOBankingRates