4 Biggest Challenges for Home Sellers in Today's Market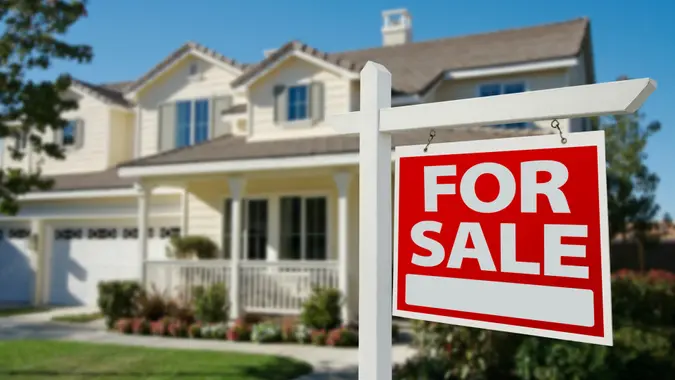 Andy Dean Photography / Shutterstock.com
Understanding and being prepared for the hurdles you might face as a home seller in the current housing market is not just smart — it's also essential. From lining up another place to go once your home sells to finding a buyer who's actually qualified, selling a home isn't for the faint of heart.
Here are the four biggest challenges for home sellers in today's market, according to experts. 
Finding Another Home To Move To Can Be Tricky
"While low inventory allows homes to sell fairly quickly in most cases, it also can make it incredibly difficult to find somewhere to go within a reasonable time," said Realtor Dalena Adams of Century 21 Legacy. "Our market has remained highly competitive even with interest rate increases, and so when our sellers become buyers, it becomes a rush for them to find somewhere to go before the sale of their current home closes."
The Solution
"A few ways to mitigate the stress of making a move once you sell is to ask your agent to help you find somewhere to go — whether it's a permanent home or a short-term rental — before your house goes on the market," Adams said. "They can also reach out to local lenders to see which ones offer a bridge loan to cover the purchase of another property while waiting for the home they're selling to close.
"If those options aren't a possibility, then they can always discuss the option of a temporary occupancy agreement with any potential buyer before accepting an offer. The temporary occupancy agreement will allow the sellers the option to essentially rent back the house from the buyers after closing while they find another property (this period is typically between 30-60 days depending on the situation)."
The Contract May Not Be Strong and Reliable
"While worrying about where to go is always an issue, sellers also face the issue of whether a contract is actually strong and reliable," said Adams. "Most agents these days require proof of funds with any offer. That proof can come in the form of a pre-approval letter, a bank letter stating cash is available or a contract on their current home."
The Solution
"It's always important when going over offers to look at the facts and verify them before moving forward," Adams said. "See how thorough the lender was during the pre-approval process, what contingencies are they asking for, how solid is the current contract for the buyers' home? While there's never a guarantee that a contract will close, there are certainly plenty of ways to protect sellers to get them the most stable offer possible. While the amount of the offer is obviously important, it's also paramount to understand the likelihood of that offer getting to the closing table."
More Concessions Have To Be Made to the Buyer
"It's always a good time to sell, as there will always be people in need of homes," said Christina McCollum, a Washington-based regional manager for national lender Churchill Mortgage. "However, a seller may not have the control they once had just a few years ago when the market was red-hot, so we are seeing more and more concessions that favor the buyer. Despite this shift in the balance of power, you should still sell when and if you have to, as real estate is always in need."
The Solution 
"If you are ready to sell, put your best foot forward," said McCollum. "Clean, tidy homes sell faster. Get with a professional for staging and selling. Consider contingent offers, as buyers need to sell, too. Understand going in that you probably won't have the amount of control you'd like to, but you can still reach a fair deal."
Qualified Buyers Can Be Harder To Find
Martin Orefice, CEO of Rent to Own Atlanta, said it can be hard to find qualified, interested buyers in today's market. "Stubbornly high interest rates have created a situation where even buyers with good credit and a large down payment saved up simply can't afford the long-term borrowing costs that come with a mortgage at today's interest rates," he said.
The Solution
A rent-to-own agreement could be a solution, said Orefice. He said if you go this route, the buyer will need to make a lump sum payment between 1%-5% of the home's value to obtain the option to buy the property. He also said that they'll need to make monthly installment payments for years to pay off the property. "Because there are no formal loans involved, it's possible to end up paying much less in borrowing costs, even when interest rates are high."
More From GOBankingRates