The Biggest Homes for Sale Across America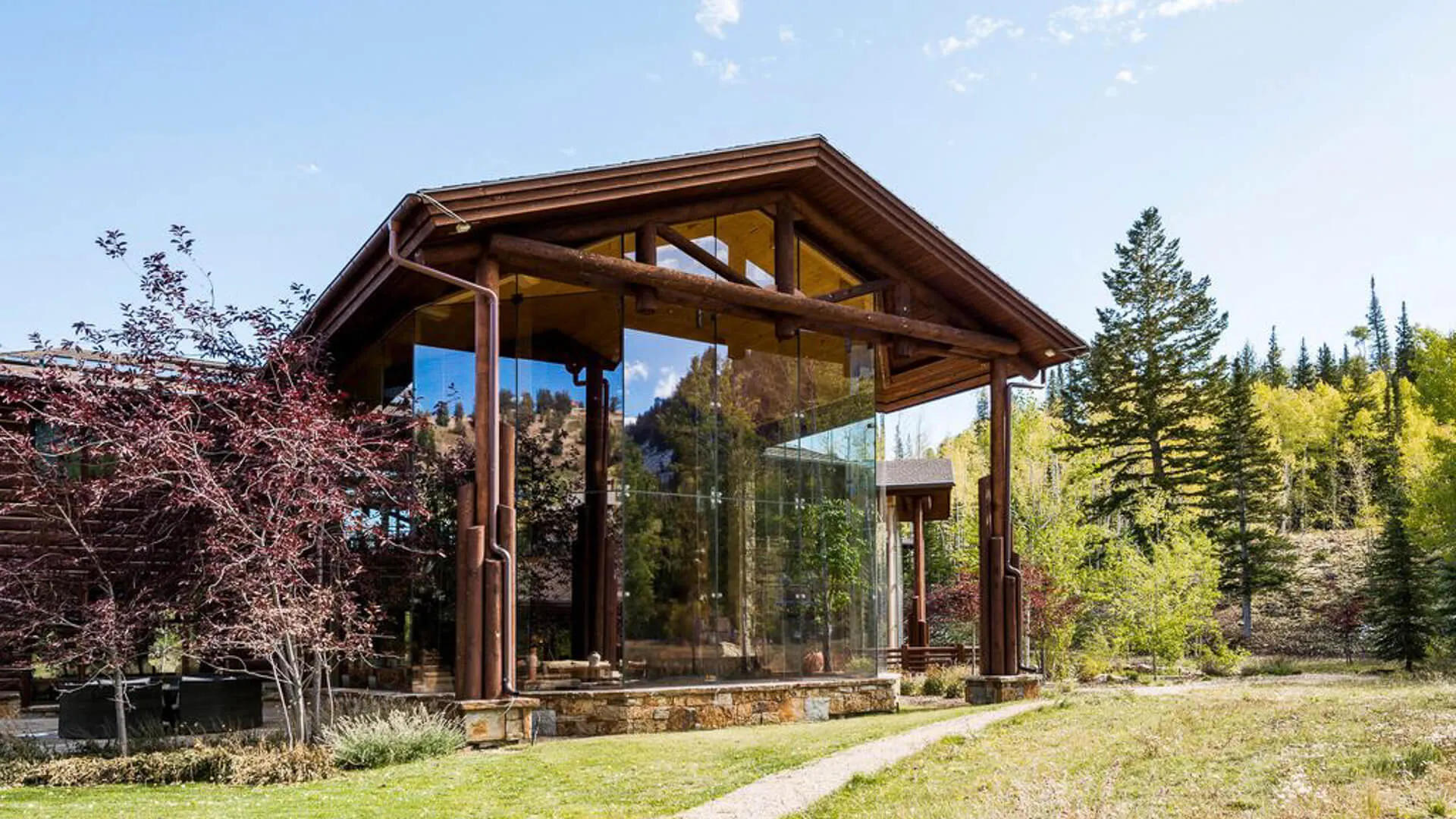 A new generation of luxury homebuyers has emerged over the last few years, according to the Institute for Luxury Home Marketing's Luxury Market Report for January 2018. This up-and-coming group tends more toward self-made success than inherited wealth, they're likely responsible for boosting high-end sales in markets throughout America and they want a lot of value for their money.
"Our super-luxury buyers tend to be business executives moving to Nashville from out of state," said Lacey Newman, realtor and founding partner of Heard Newman, a luxury real estate brokerage located in Nashville, Tenn. "The number one feature they're searching for is an incredible swimming pool and outdoor recreation area."
Realtor Brett Ringelheim from The Mariucci Team at Nest Seekers International echoes that sentiment. "I see most of these homes being bought by tech CEO's," said Ringelheim. Amenities are a major draw for Ringelheim's buyers, too. "Ten years ago, having a one-lane lane bowling alley was a big deal. Now, these homes already have a four-lane lane bowling alley, full-court basketball court, etc." The newest amenity drawing in buyers is a car collection that's included in the sale price, Ringelheim said.
GOBankingRates examined Zillow real estate listings to find some of the biggest — and priciest — houses for sale throughout the United States. Although no home listed here could be considered modest by most standards, the largest home manages to outsize the smallest by over 50,000 square feet.
Click through to discover the biggest homes for sale that have million-dollar price tags.
Alabama: 14,645 Square Feet for $5.9 Million
The builder spared no expense on this Spanish cedar and stone home in Indian Springs Village, Ala. This four-bedroom, seven-bath masterpiece features a master suite with a steam room, exercise space and a private portico. Residents can watch the sunrise from there, or head to the observation tower to take in views of the stunning grounds and neighboring Oak Mountain Park. A log home, pool and pool house are also available, according to the listing.
Click to see what a million-dollar home looks like in the most and least expensive cities in the U.S.
Arizona: 52,000 Square Feet for $8.59 Million
Take in spectacular panoramic mountain and city vistas from this 14-bedroom, 23-bath mansion, which comes with a 2,900-square-foot guest house located in Paradise Valley, Ariz. The six-acre grounds feature native Arizona stonework, an extra-deep Olympic-size pool with spa and waterfall, an outdoor kitchen, locker rooms, racquetball court and playground.
California: 51,000 Square Feet for $40 Million
Hacienda de la Paz isn't the largest home in this survey, but, as the only home in the U.S. designed by the distinguished architect Rafael Manzano Martos, known for his work in the Mudéjar style, it has one of the best pedigrees. This palatial home, located in Palos Verdes Peninsula, Calif., has a 10,000-square-foot spa, a 15,000-square-foot ballroom, indoor and outdoor tennis courts and pools, a wine cellar and catering kitchen, all on 7.4 acres with ocean, mountain and downtown views.
Connecticut: 51,657 Square Feet for $4.99 Million
New York City is an easy helicopter commute away from this 19-bedroom, 35-bath home — one of just a few in Farmington, Conn. with approved grounds for helicopter landings, according to its Zillow listing. This million-dollar home has an indoor pool and spa, game rooms and a gym, plus business conference and audio and video production facilities.
Delaware: 21,000 Square Feet for $5.5 Million
Wilmington, Del. is synonymous with du Pont, and the spectacular du Pont estate exemplifies the grandeur and opulence associated with that name, thanks to its 21,000-square-foot home and accompanying guest home, caretaker cottage and pool house. Located on over 22 acres surrounded by hundreds of acres of conserved land, this nine-bedroom home has an English-style conservatory, a master suite featuring a morning kitchen, and recreational spaces that include a pub, theater and game rooms.
Florida: 32,661 Square Feet for $64.9 Million
Located on a wide stretch of prime oceanfront real estate, this Palm Beach, Fla. estate has spectacular beach views from much of the inside of the home and from the outdoor pool and expansive lawns, patios and balconies. Eight bedrooms, 17 baths, a grand salon, massage room, library, pub, theater, bowling alley and game room, plus an eight-car garage make this a one-of-a-kind treasure.
Hawaii: 24,596 Square Feet for $7.8 Million
Nearly four acres of oceanfront land nestled against a steep black cliff provide the perfect backdrop for this 10-bedroom, 17-bath estate located in Laie, Hawaii. The main home, which has an indoor pool, is ready for remodeling, and additional buildings house separate living quarters, a garage and tennis court.
Illinois: 56,000 Square Feet for $14.85 Million
NBA superstar Michael Jordan owns this stunning nine-bedroom, 15-bath home located on 7.39 acres in Highland Park, Ill. The modern-style 18-room home has undergone recent renovations and includes guest quarters, a regulation-size basketball court, tennis court, gym, an attached garage and a pool.
Kentucky: 31,000 Square Feet for $5.99 Million
Situated on 63 acres featuring a pool house with indoor pool and a 20-stall barn, this 31,000-square-foot home has six bedrooms and 8 1/2 baths in beautiful Lexington, Ky. In addition to a master suite with fireplaces in the bedroom and sitting room, this home has a wine cellar, media and theater rooms, a spa and an executive wing with two residences.
Maine: 15,455 Square Feet for $11 Million
Located in Cape Elizabeth, Maine, this spectacular oceanfront estate home has eight bedrooms, 10 baths, a library, gym and wine cellar. Situated on five acres of land with over 600 feet of ocean frontage, the estate includes a carriage house with four bedrooms in addition to a pool and tennis court.
Maryland: 27,256 Square Feet for $10.28 Million
Located in the Washington, D.C. suburb of Rockville, Md., this chateau-style mansion with nine bedrooms and 13 baths sits on over two acres of land featuring manicured lawns and a pool. The home has an opulent owner's retreat, several guest suites, a ballroom, library, two offices, a theater, two kitchens and service quarters.
Massachusetts: 29,142 Square Feet for $5.38 Million
At just over 29,000 square feet, the Thayer Estate home isn't the largest on the list, but it does have the most bedrooms — 47, to be exact, plus 28 baths — and 217 acres of land. The separate 6,680-square-foot carriage house has 25 more rooms, including eight bedrooms all located in Lancaster, Mass.
Nebraska: 16,819 Square Feet for $3.5 Million
Located in Ashland, Neb., this eight-bedroom, 12-bath, 1 1/2-story home sits on over 43 acres of rolling land featuring a pond and outbuildings. With 16,819 square feet of contemporary living space, it offers a two-story entry and a rec room with a bar, plus a media room, family room, gym and office.
New Jersey: 21,000 Square Feet $6.5 Million
Just five years old and 10 years in the making, this seven-bedroom, 10-bath colonial-style manor sits on two acres in Mahwah's Rio Vista community in New Jersey. The home is constructed of granite and offers three kitchens, four rotundas, two verandas and a five-car garage.
New York: 34,549 Square Feet $16.9 Million
Located in Millbrook, N.Y., Migdale Castle was constructed in 1927 for the daughter of Andrew Carnegie, and then purchased by its current owners and renovated in 2000, according to its Zillow listing. Situated on 100 acres overlooking the Catskill Mountains and boasting 10 bedrooms and 17 baths, this fairy-tale home has expansive guest and service houses, a tennis court with cabana, a playground and several ponds.
North Carolina: 26,500 Square Feet for $5.9 Million
Chapel Hill and the University of North Carolina are just a few minutes away from this 102-acre estate featuring a 26,000-square-foot home with nine bedrooms and 10 baths in North Carolina. In addition to the main living area, the home has a connected guest annex with more bedrooms and its own kitchen, lounge and tower, plus basketball and handball courts and a sauna, gym and covered pool.
Oklahoma: 19,939 Square Feet for $2.79 Million
This nine-bedroom, nine-bath home is located on 89 acres of historic Skelly Lodge land in Catoosa, Okla., according to its Zillow listing. In addition to unique features like a turret, this home's living area includes a formal living room, family room and game room. Outside there's a pool house with guest quarters and an outbuilding suitable for use as a helicopter hangar.
Oregon: 25,000 Square Feet for $4.99 Million
Located on 46 acres with Willamette River frontage in Dundee, Ore., this 11-bedroom, 10-bath Mediterranean-style Wine Country estate home has an expansive first-level master suite, a butler's pantry, game room and an indoor pool and spa. Other amenities include attached service quarters, a Victorian guest house and sports courts.
Rhode Island: 13,962 Square Feet for $4.99 Million
Located in Newport, R.I., the Howard Brown Villa served as the primary residence of political power couple Eileen and John Slocum. Situated on a 4.85-acre estate, the 12-bedroom, 8.3-bath granite Anglo-Norman manor house has a stair hall, libraries and an enclosed conservatory overlooking the park-like grounds and is located within walking distance of the water.
Tennessee: 26,998 Square Feet for $6.9 Million
Although listed as a single-family home, Jubilee Farms' agricultural zoning, handicap accessibility and commercial fire sprinkler system make it suitable for group living or as a retreat, according to its Zillow listing. The Knoxville, Tenn.-home sits on approximately 55 acres and has 16 bedrooms, 13 baths, a sunroom, two commercial kitchens and a separate, upper-level apartment.
Texas: 37,000 Square Feet for $23.95 Million
This Robbie Fusch-designed French estate home has eight bedrooms, 22 baths, over a dozen living and dining areas, plus a 10-car garage. The estate also features two basketball courts, a tennis court, gymnastics room, bowling alley and pools and cabanas situated on four acres of prime Dallas real estate.
Utah: 33,000 Square Feet for $18.95 Million
It's all about skiing with this ski-in, ski-out home offering direct access to several ski resorts in Park City, Utah. Constructed to resemble a ski lodge, the home has 14 bedrooms, 22 baths, a spa, wine cellar, home theater and spectacular views — especially through the great room's 30-foot windows.
Washington: 16,500 Square Feet for $16.9 Million
One thousand feet of ocean frontage, ponds and waterfalls surround this five-bedroom, six-bath contemporary stone and wood mansion. Located on Vashon Island, Wash., the home has a large wine cellar, library and home theater and is situated on gently sloping grounds on a private, dead-end street.

BEFORE YOU GO
See Today's Best
Banking Offers