Buying a House Is Crazy Right Now — Consider Renting in These 10 Cities To Save Money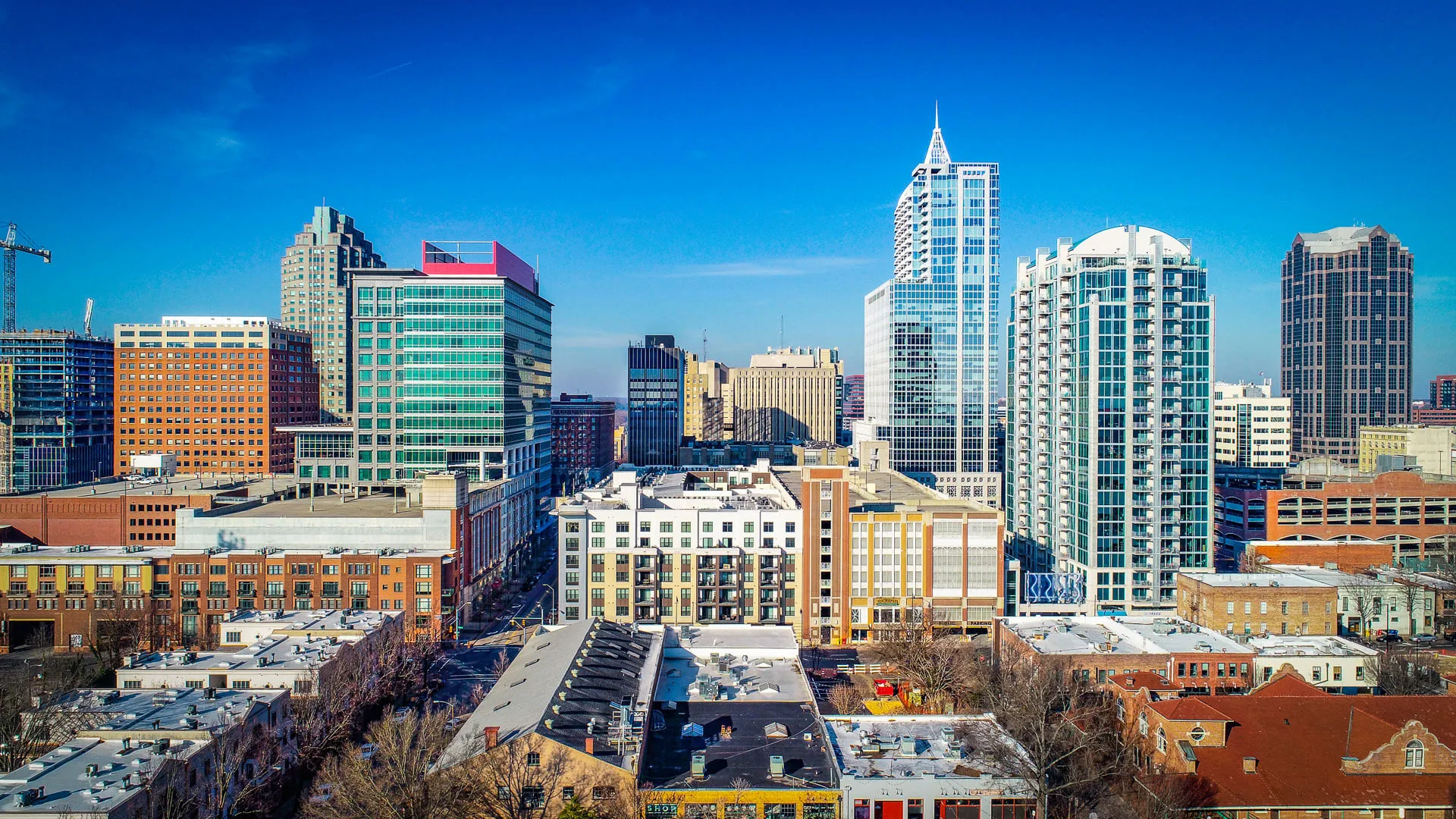 Plenty of people are thinking about buying a home but aren't so sure it's the right time to get into the market. And it may not be. It's no secret the housing market has gone rogue. And for some prospective homebuyers, applying for a mortgage on a home with a listing price that's increased by the thousands within just the past few months seems insane. But there's hope: Due to rising opportunities for permanent remote work, some workers are opting to leave big cities and go to outlying areas — or even further — to find more affordable options.
If home prices are crazy where you live, you can choose to live in a city where rent is more affordable — and then put the extra cash you save toward a homebuying fund. Then, you'll be in a much better financial position to get the home you want. Here are 10 cities to consider living in to save money.
Hyattsville, Maryland
Hyattsville has a more affordable cost of living than neighboring Bethesda, Maryland. The median listing price for a home in Bethesda is $1,176,209 and a monthly mortgage averages around $5,003 a month. In Hyattsville, however, rent averages $1,451per month, which is $3,552 less than the average monthly mortgage payment on a home in Bethesda.
Sacramento, California
People living in San Francisco are fleeing to Sacramento, and it's no surprise why. The average cost of a home in the coastal city is $1,550,017, which adds up to an expensive $6,193 per month mortgage payment. Renting in Sacramento, however, averages $1,614 per month or a whopping $ 4,579 less than an average monthly mortgage payment in San Francisco. Plus, Sacramento is still within a manageable driving distance of San Francisco.
Atlanta, Georgia
A popular destination for people leaving Los Angeles in search of affordable rent is Las Vegas, A popular destination for people leaving Los Angeles in search of affordable rent is Atlanta, Georgia, which is becoming known as the "Hollywood of the South." The city is the second-largest location in the U.S. for film and television production. And with permanent remote working arrangements on the rise, a move like this may be doable for many. The median listing price for a home in Los Angeles is $905,911 million, with a mortgage payment of $3,619. Compare that to Atlanta, where median rent is $1,287 — $2,332 less than the mortgage payment in Los Angeles.
Riverside, California
People who want to get out of Los Angeles but remain in the state can opt to move to Riverside. The city isn't so far away from Los Angeles that frequent visits are out of the question. Even though rents have increased in Riverside, the median rent in Riverside is $1,846, which is a little more than half of than the average mortgage payment of $3,619 in Los Angeles.
Austin, Texas
People living in areas of the U.S. with astronomical home prices can pack up and move to the capital city of Austin, Texas, to save while renting. The city offers an average rent cost of $1,480, which could still help you save for a down payment on a home. And in case you love the city so much you decide to stay and buy a house, the median listing price of an Austin home — $550,049 — is also much lower than some real estate markets in other parts of the country.
Raleigh, North Carolina
Raleigh-Durham, which was recently ranked as the second-most desirable place to live by U.S. News & World Report, is a family-friendly area complete with cultural offerings, over 20 craft breweries and plenty of live music. And for people who have a permanent remote working arrangement, this area could be a money-saving option due to its affordable median rent of $1,347.
Winter Park, Florida
The average cost of rent in Winter Park is $1,513, which is lower than a mortgage payment in many other popular places across the U.S. And if you decide you want to make this city your forever home, the median listing price for homes there is $377,034, which is also lower than many other popular spots in America. As a bonus, the "most magical place on Earth" (aka Disney World) is under an hour away, which might be a dream come true for families with children. 
Jersey City, New Jersey
If your dream is to live in Hoboken, but you just can't afford the average home there quite yet, you may want to consider opting to rent in nearby Jersey City to save up. In Hoboken, the average home is $1,589,854 with a monthly mortgage payment of $8,246. In Jersey City, you can rent for $1,819, which is almost $6,500 less per month than owning a Hoboken home. And if you decide to stay, you'll only pay, on average, $570,505 for a home there. 
Richmond, Texas
If living close to an affordable major metro area with tons of amenities, including international cuisine and NASA, sounds good, Richmond, which is under an hour away from the cultural mecca that is Houston, could be a good place to rent. The median price of rent in the city is an affordable $831.
Fort Myers, Florida
If coastal living is attractive to you, the city of Fort Myers, Florida, sits on Southwest Florida's Gulf Coast. Opportunities abound for active people and families who enjoy the outdoors, including watersports, beaches and cycling. Plus the median rent is an affordable $1,213.
More From GOBankingRates
Methodology: Mortgage data was sourced from Zillow's home value index and determined using CNET Mortgage Calculator formula. Apartment rent was sourced from Apartment List's data. All data was collected and is up to date as of Oct. 25, 2021.