10 Cheapest States To Buy an Acre of Land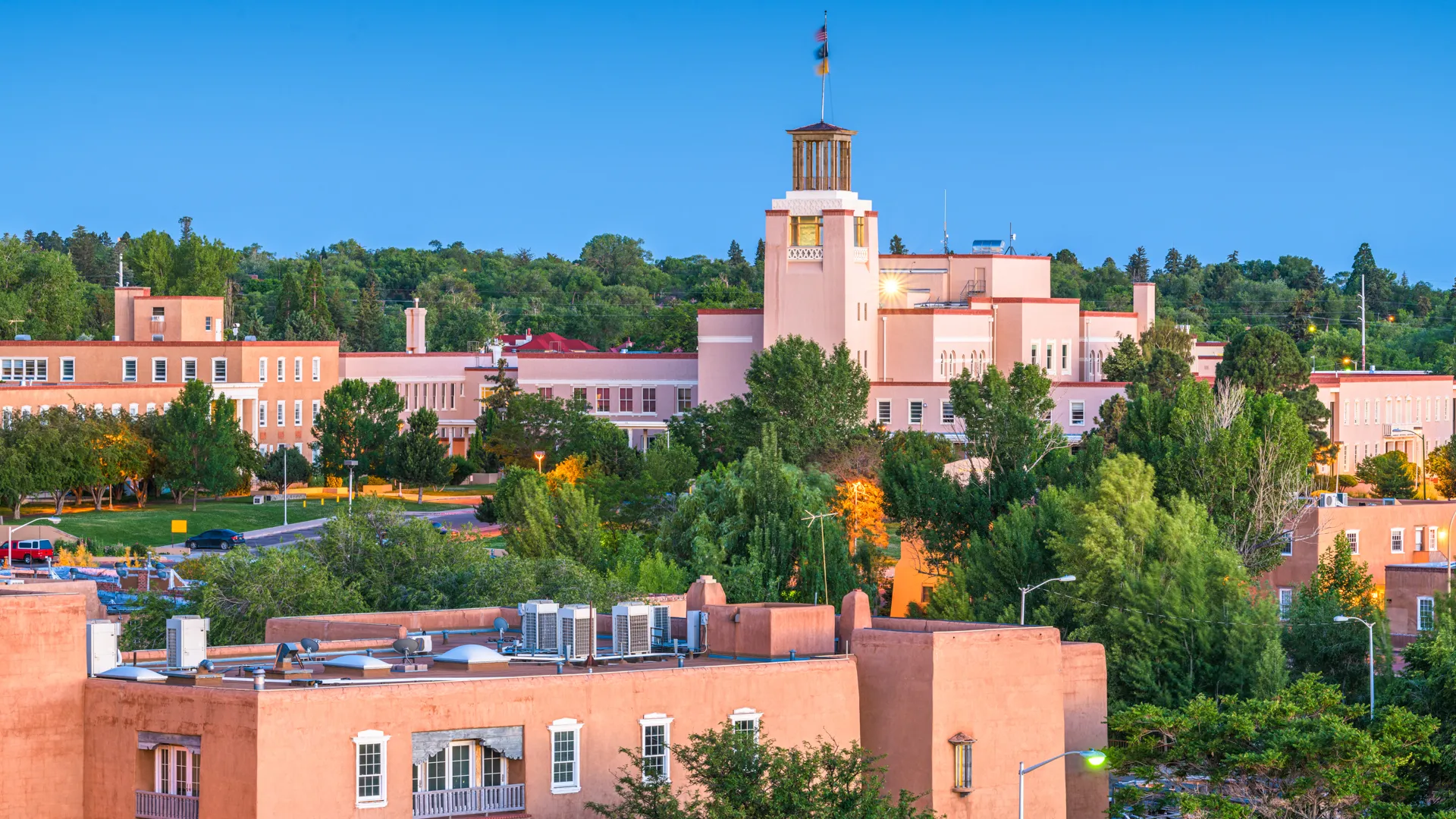 If you've always dreamed of being a landowner but are intimidated by the prices, you're in luck. There are several states in the U.S. where you can pursue your dream for under $10,000 per acre.
As an investment, owning land provides many benefits, including low maintenance and the ability to develop and increase value.
"I love investing in land because it is truly an investment that they cannot make more of," said Taylor Kovar, CFP and CEO of TheMoneyCouple.com and Kovar Wealth Management. "Buying land provides a hedge against inflation, prices typically aren't affected by swings in the stock market, and [it] can be truly passive as you can literally just sit back and watch your value increase over time."
Kovar added that he usually recommends his clients buy land in locations that are geographically appealing to them so they can use it both as an investment and enjoy it as something like a hunting lease or family getaway.
"Some of the best land values we see are typically around the Midwest and Southern states," Kovar said. "There are still lots of opportunities to acquire beautiful tracts in Arkansas if you like the mountains, Mississippi if you like trees or New Mexico if you prefer more of a desert feel."
Here are the 10 states with the best prices per acre of undeveloped land, via landsearch.com on June 7, 2023.
Alaska
Price per acre: $10,857
Average price: $371,825
Cheapest listing: For $9,000, you can get 2 acres of residential land in Delta Junction.
Mississippi
Price per acre: $9,976
Average price: $217,886
Cheapest listing: With $1,500, you can get a small — 0.31 acre — wooded lot in Hillsdale. "This area has several small lakes with great fishing. Quiet area not far from the interstate. Amenities including fishing, golfing/golf center and community pool," according to the listing.
Take Our Poll: Are You Planning To Buy or Sell a House This Year?
West Virginia
Price per acre: $9,806
Average price: $215,040
Cheapest listing: $100 will get you 0.26 acre in Daniels. "Great price for this golf lot that looks down No. 14 on the Stonehaven course and has views of the green. Property has almost 70 feet of golf course frontage. Short drive to resort amenities. Close to Chatham Lake," the listing notes.  
Colorado
Price per acre: $8,696
Average price: $445,367
Cheapest listing: For $2,500 you can buy 0.1 acre of residential land in Colorado City "with the perfect views of the Green Horn Mountain," according to the listing.
Montana
Price per acre: $7,826
Average price: $736,131
Cheapest listing: With just $5,000, you could afford 0.09 acre of residential land in Glendive. The lot is 3,723 square feet and has available city water and sewer services, according to the listing.
Housing Market 2023: Prices Are Now So High That Banks Are Losing Money on Mortgages
Oklahoma
Price per acre: $7,779
Average price: $258,203
Cheapest listing: With $2,000, you can buy 0.17 acre of residential land in Indianola. You might want to wait on this one, as the price dropped 33% since it was first listed on May 9. 
North Dakota
Price per acre: $6,503
Average price: $147,680
Cheapest listing: You can get 0.21 acre of land for $12,000 in Rolla. The lot is ready for building and water/sewer and electricity are already installed. "This will save you some expense when building your structure," the listing notes.
Wyoming
Price per acre: $5,597
Average price $640,140
Cheapest listing: If you're looking into developing commercial real estate projects, with $11,000 you can get 0.11 acre to develop commercially in Gillette.
New Mexico
Price per acre: $5,352
Average price: $194,533
Cheapest listing: With just $750, you can get 0.5 acre in Belen.
More From GOBankingRates