Gen Z Is Dominating Home Purchases in These Surprising Metro Areas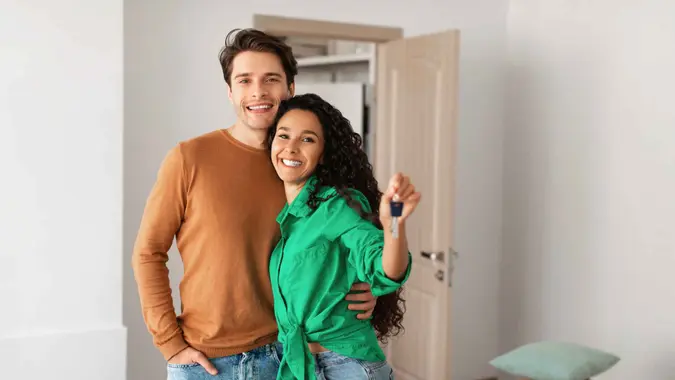 Prostock-Studio / Getty Images
The oldest members of Gen Z are only in their mid-20s, but that hasn't stopped this generation from dominating home purchases in a handful of metro areas across the U.S. According to recent data from LendingTree, Salt Lake City, Oklahoma City and Birmingham, Alabama are the top metro areas Gen Z buyers are targeting.
LendingTree analyzed mortgage purchase requests from its adult Gen Z users across the nation's 50 largest metros between Jan. 1 and Dec. 31, 2022.
Its findings indicated that 22.59% of mortgage requests in Salt Lake City come from Gen Zers — the highest of any other metro. The average mortgage amount in Salt Lake City is higher than in other metros nationwide, but LendingTree believes the city's strong jobs market and abundance of urban and rural amenities make it a hotspot for younger homebuyers.
More affordable cities like Oklahoma City (22.36%) and Birmingham (20.79%) follow closely behind. San Francisco, New York City and San Jose see the smallest percentage of mortgages requested by Gen Zers. Further, six of the 10 least popular metros for potential Gen Z buyers are in California.
Higher home prices and mortgage rates have pushed younger buyers to prioritize more affordable areas. Mortgage rates jumped in the first week of June, to 6.79% for a 30-year fixed-rate mortgage. Freddie Mac suggested demand has been steady in the low-to-mid 6% range, but demand may weaken as rates approach 7%. Home prices continued to grow in May, but the growth slowed to its lowest rate on record since 2016 according to a new report from Realtor.com.
In a Fox News interview, real estate entrepreneur and "Shark Tank" star Barbara Corcoran said we're currently experiencing a "bottleneck" in the real estate market. "The minute those interest rates come down, all hell's going to break loose and the prices are going to go through the roof."
More From GOBankingRates