Grant Cardone Reveals 6 Cities He Would Buy Investment Property in Right Now (and Where He Would Avoid)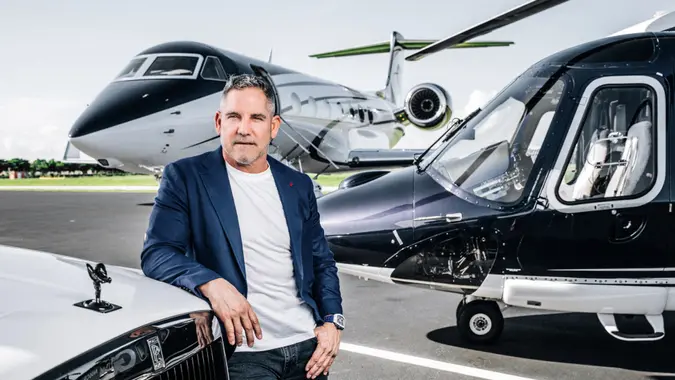 ©Grant Cardone
Grant Cardone believes that investing in income-producing real estate is one of the best ways to build wealth, and he practices what he preaches. He currently owns and operates a portfolio of over $4 billion in multifamily properties.
Of course, some real estate investments will pay off more than others. In addition to being selective about the types of properties you purchase, where you purchase also matters. Here are the six cities where Cardone said he would purchase investment properties right now — plus, where he would avoid.
Miami
Cardone, who will be hosting the 10X Your Business summit Sept. 15-17, said that Miami is a smart place to buy property right now.
"Almost any major city in Florida is going to win over the next decade," he told GOBankingRates.
Austin
"Austin is going to go from a couple of million people to probably 10 million people in the next 20 years," Cardone said. "It's going to explode."
Atlanta
"Atlanta's going to be a major city, probably the size of Houston, over the next 10 years," Cardone said.
Houston
Cardone also sees Houston as a great place to invest in real estate right now.
Dallas
"Dallas is going to be a megawatt city of jobs and employment," Cardone said.
Chicago
"Chicago will never die," Cardone said. "[It will] probably end up being as big as New York City at some point. These are just great investments."
Where To Avoid
Cardone said to concentrate on buying in areas where population and employment are expected to boom, and avoid areas that are swinging in the opposite direction.
"I would avoid all cities that have negative job growth," he said. "I don't want to offend my friends in the state of Louisiana, but I'd leave that alone. Memphis, Tennessee, [also] no."
More From GOBankingRates