Grant Cardone Says There Are 3 Secrets To Make Millions in Real Estate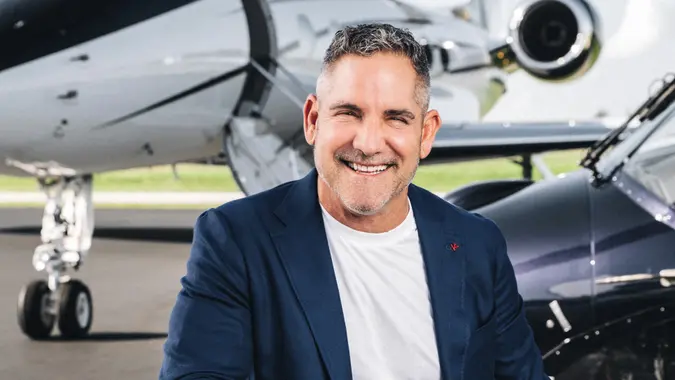 Unlocking the secrets to success in the real estate industry has always been a captivating endeavor for aspiring investors. But it can be challenging to determine the most effective path to financial prosperity because there are countless strategies and approaches available. Enter Grant Cardone, a renowned entrepreneur, real estate mogul and bestselling author, who claims to have cracked the code to making millions in real estate. 
Cardone's track record in the industry speaks for itself. Having amassed a substantial fortune through his real estate investments, he has become a prominent figure in the field, sharing his knowledge and experiences with eager learners. Drawing from his own successes and failures, Cardone speaks with real estate educator and New York Times bestselling author Dean Graziosi and offers unique perspectives and strategies that have propelled him to remarkable heights. Whether you're a seasoned investor looking to optimize your strategies or a newcomer seeking a roadmap to success, Cardone's secrets may provide the guidance you need to make your mark in the world of real estate and pave the way to millionaire status.
Educate Your Consumers
Cardone and Graziosi emphasize the importance of educating consumers before they make a purchase. He believes that an educated consumer is the best client, as does Graziosi. "Teach [the customers] and then when they come in and see you're offering a better product than anybody else, they're an educated consumer," Graziosi said. 
By providing valuable information and educating potential buyers about the real estate market, returns on investment and the numbers involved, you can establish yourself as a trusted expert in the industry.
Find Alternative Financing Options
Cardone discovered the importance of finding alternative financing options, such as Regulation D (Reg D) offerings, to fund real estate deals. Reg D offerings are a set of rules and exemptions under the U.S. Securities and Exchange Commission (SEC) that allow certain companies to raise capital through the sale of securities without having to register those securities with the SEC. These offerings are a crucial part of the private placement market, providing a way for companies to raise funds from accredited investors and, in some cases, a limited number of non-accredited investors. 
Cardone realized that Wall Street and traditional financing options may not always be the best fit for every investor or deal. Exploring alternative financing options can provide opportunities for investors who are qualified but may not have access to traditional funding sources.
Seize Opportunities
Be prepared to act when opportunities arise, even during challenging economic times. When the market changes, adapt your strategy to align with current conditions. Whether it's buying distressed properties during a downturn or investing in emerging markets during an upswing, take calculated risks to maximize your returns. Being able to adapt to a changing market and looking for ways to start multiple streams of income — "one incremental step at a time," as Graziosi said — it's a sure-fire path to success. 
More From GOBankingRates