Homeowners Spent $17K More Than Anticipated Last Year — 13 Common Expenses That Could Impact Your Wallet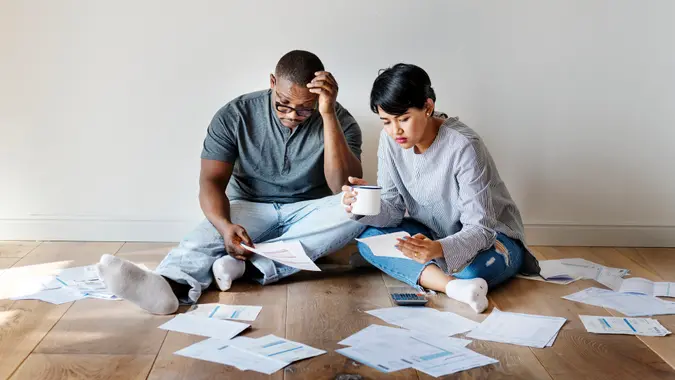 Rawpixel / Getty Images/iStockphoto
The biggest reason people experience buyer's remorse after purchasing a new home is that they spent too much money. 
According to a new survey of 1,000 U.S. homeowners by Real Estate Witch, a real estate education platform, nearly nine out of 10 homeowners in the last three years said they were unprepared for the costs of maintaining and financing their property, CNBC Make It reported. Homeowners say they spend an extra $17,459 in annual expenses on average.
Only 35% of homeowners said they had no buyer's remorse after buying their home. However, in the 2019 survey, 65% felt no buyer's remorse. CNBC pointed out that since 2019, home prices have risen by nearly 50%, and this rapid increase can also explain why homeowners say they overpaid.
The survey found that homeowners are most likely to be caught off guard by the cost of:
Property taxes (33%)
Making renovations (27%)
Utilities (27%)
Roof work (25%)
Maintaining the home's appearance (24%)
Homeowners insurance (23%)
Appliance repairs (22%)
Upgrading appliances (21%)
HVAC (furnace/air conditioning) (21%)
Yard work (19%)
Home cleaning (16%)
Foundation repairs (15%)
HOA fees (11%)
Property taxes make sense since the increase in home values during the pandemic pushed up many homeowners' property tax assessments. According to U.S. Census data and as reported by Real Estate Witch, the average annual residential property tax payment is $2,799, which is 8% higher than the year before. Additionally, 85% of respondents said that inflation has impacted the real cost of homeownership and 35% said it had a major impact. 
Despite the downsides, 91% said owning a home makes them feel proud and 81% say homeownership is part of the American dream.
More From GOBankingRates