Housing Market 2023: How Experts Say Short-Term Rentals Are Affecting Housing Costs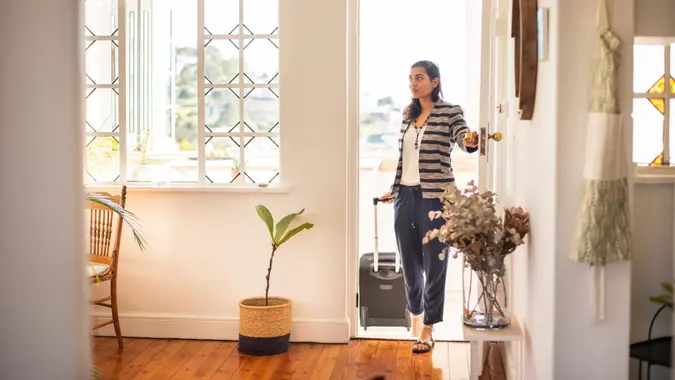 NickyLloyd / Getty Images
One of the main drivers of rising home prices in the United States is a lack of houses on the market. Limited inventory has been a problem since the Great Recession, but it worsened during the COVID-19 pandemic as supply chain issues, labor shortages and soaring costs of raw materials slowed residential development to a near crawl.
Compounding the problem is that more real estate investors are gobbling up single-family homes and turning them into rental properties, further limiting the supply of homes to buy. This extends to short-term rentals listed on Airbnb and other platforms.
Research from data firm AirDNA found that the number of short-term rentals (STRs) in major markets such as Philadelphia, Miami and San Diego has increased since before the pandemic, NBC Boston reported, leading to lower housing inventory for potential buyers.
How much all this impacts home prices is up for debate, though there could be more clarity by the end of 2023. That's when at least one analyst expects to see a bunch of Airbnb homes come back on the market.
That analyst, Reventure Consulting CEO Nick Gerli, recently caused a stir when he tweeted about a steep decline in revenue-per-listing for Airbnb properties. Gerli predicted that there would be a "wave of forced selling" from Airbnb owners by the end of the year, which could bring a lot more homes onto the market — and drive prices lower.
But not everyone is buying it.
"You can't, in a single year, change the housing stock all that much. It's this long accumulative process," Zillow senior economist Jeff Tucker told Vox. "We accumulated this deficit acutely over about 10 years, say from 2008 to 2018, and so it would take several years of the builders firing on all cylinders to offset that."
AirDNA researchers estimate that short-term rentals were responsible for only 1% to 4% of the increase in housing prices in recent years. Putting more STRs back onto the market won't move the needle that much, experts say.
"In the vast majority of places, something like short-term rentals is not going to drive supply challenges," Alexander Hermann, a research associate at Harvard's Joint Center for Housing Studies, told Vox. "They could exacerbate them."
A similar view was shared by Austin Stowell, associate broker with KEEP Real Estate Group, an Austin, Texas-based real estate brokerage.
"We have a system in Austin in which we have not planned for the growth that Austin has experienced, and because of that we have a shortage of housing and a huge increase in demand," Stowell told KXAN-TV. "I don't necessarily think [STRs] had a huge impact when it comes to affordability because quite honestly, most housing in Austin is not really truly affordable."
More From GOBankingRates