Making Money With AI: How To Use ChatGPT To Help You Invest in Vacation Property in 2023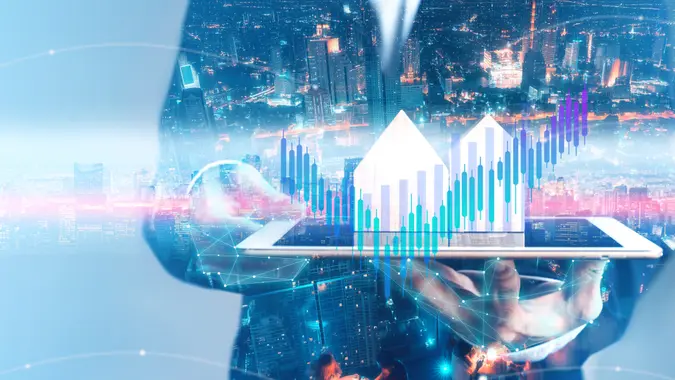 Wiphop Sathawirawong / Getty Images/iStockphoto
One of the best ways to invest in real estate is to purchase a vacation property — you could charge higher prices during the busy seasons, and your family will have a potential destination to visit. The process can seem intimidating, because there's so much that goes into purchasing a vacation property and then turning a profit. Luckily, new advancements in the field of artificial intelligence have made it easier than ever to purchase a vacation property. 
If you're looking at investing in a vacation property but feel overwhelmed about the entire operation, you can use ChatGPT to help you out. There are various opportunities available in real estate and with ChatGPT. In this article, you'll learn how ChatGPT can help you invest in a vacation property in 2023.
Use AI for Vacation Property Research
The toughest part of investing in a vacation property is the research involved in finding the right location. With many opportunities to choose from, you want to ensure that you find the right vacation property for your goals. 
Here are a few ways that ChatGPT can assist with your vacation property research:
Prompt the chatbot to help you find the best destination within your budget. You don't want to waste your time looking at properties out of your price range. You can narrow down your vacation property search by prompting the chatbot with questions about possible locations.
Find out about housing regulations. It's important to note that short-term rentals aren't legal in every jurisdiction and that it's on you to conduct your research in advance if you want this property to turn a profit.
Prompt ChatGPT to compare different cities and locations for vacation properties. You could try to find a lower rent-to-price ratio and information on property taxes so that you're aware of the expenses involved.
Get information about every destination from ChatGPT. If you plan on staying in this vacation property, you will want to know about the community, the weather and other basic details.
The chatbot will help you with all aspects of research regarding a vacation property. You won't have to get on the phone with various experts to try to find the answers that you're seeking. It's important to fact check what ChatGPT tells you, though — it isn't always completely accurate and its information might be out of date.
Utilize ChatGPT for Negotiations
When you start looking for that perfect vacation property, you'll find yourself going through various negotiations at every stage. 
Here's how ChatGPT can help out with negotiations:
When you have a few options, you can prompt the chatbot with questions about comparing vacation properties. Every vacation property will have unique details that need to be considered, from property taxes to community information. Making this decision on your own can feel daunting, so you can input the details into the AI-powered tool for assistance.
You can also ask ChatGPT questions about finding the best mortgage for your new investment property. The chatbot can offer advice on how you could improve your credit score, how to obtain financing and how to decide which option to go with.
When it's time to buy, ChatGPT can help you practice making an offer and negotiating with the seller.
While the financials can feel complex, you can use the chatbot also to simplify every aspect of the vacation property investment journey.
Use ChatGPT To Create Your Property Listing
When you're ready to make money with your vacation property, you can use AI to help you with marketing. ChatGPT can create your property listing when you're ready to rent out this vacation property on Airbnb or whatever platform you choose to go with.
On top of creating your property listing with ChatGPT, you can also use the tool for these other aspects of setting up your vacation property:
Craft a welcome letter. You'll want a welcome letter explaining the basics of the property so that you don't have to be too involved.
Create check-out instructions. Setting up instructions for check-ins and check-outs can be intimidating, but ChatGPT can help. 
Think of local activities and ideas for guests. You can prompt ChatGPT to create an itinerary for guests. Depending on your demographic and the vacation timeline, you can customize every itinerary.
Improve your marketing. When you're ready to increase the price of your vacation property rentals, you can use ChatGPT to help with marketing messages for social media, blog content and other distribution channels. 
With the help of ChatGPT, you can have your vacation property listed on various rental marketplace platforms to help you make the most money possible.
Closing Thoughts
If you want to make your first vacation property investment in 2023, you have a free personal assistant to help you along the way. ChatGPT can help with every step of the vacation property journey, from finding the ideal unit to marketing this place for the highest profit margin possible.
More From GOBankingRates