I'm a Real Estate Agent: Here Are 5 Up-and-Coming Locations Where You Should Consider Buying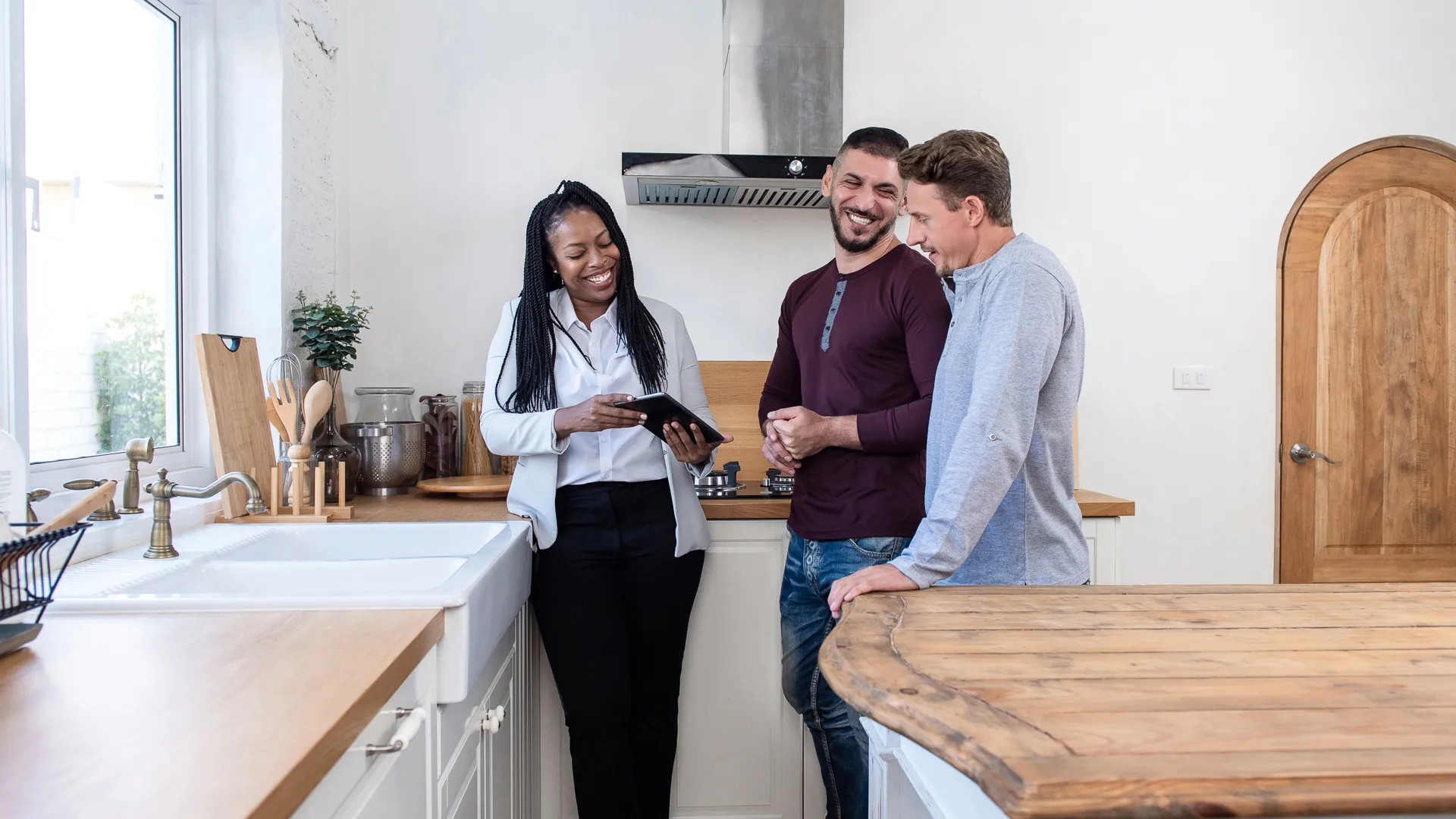 The weather is heating up, and so is the real estate market in America.
While you might be debating a big move to a cool location that everyone can point out on the map, it might also be worthwhile to check out some up-and-coming locations to consider buying in, too. After all, the United States is a big country with lots of markets remaining hidden gems.
"As far as other cities people should consider buying in, there are a few that I keep reading about and have heard from other brokers are popular," Adie Kriegstein, a licensed real estate salesperson at Compass Real Estate, told GOBankingRates earlier this summer.
Kriegstein gave her expert opinion on five cities where buyers should consider planting roots sooner rather than later. Like most great cities on the rise, the secret gems on this list won't stay secret for long — and prices could go up the more popular they get.
With that in mind, here are five up-and-coming locations to consider buying in right now, according to Kriegstein.
Austin, Texas
"Austin has been rapidly growing since even before COVID, mostly given its thriving tech industry," said Kriegstein. "With more companies moving into the area, the demand for housing is likely to continue. There is also a vibrant music scene and plenty of outdoor activities."
Other real estate agents highlighted that the median home price in Austin is in the range of $330,000. Aside from the tech boom, Austin is known for its legendary music scene and plethora of outdoor activities.
Nashville, Tennessee
Commonly known as "Music City," Nashville is seated along the Cumberland River, which makes it attractive to homebuyers and, potentially, property investors.
"Nashville has become a hot spot for young professionals and families, as well," Kriegstein explained. "The cost of living is relatively low, and there are plenty of job opportunities."
Over the last decade, Nashville has developed into a strong job economy that is known for being diverse, encompassing industries like healthcare, education, finance and technology as well as entertainment.
Boise, Idaho
"Boise, I hear, is becoming a great option for retirees and families," noted Kriegstein. "The crime rate is low, and it offers a quieter lifestyle."
Quality of life tends to be higher, since residents have affordable housing options, not to mention a booming downtown metro teeming with restaurants, shops and entertainment venues. Several other realtors pointed to Boise's "favorable business climate" and "strong job growth" as attractive qualities for your next city to buy real estate.
Charlotte, North Carolina
Now known as a financial and technological hub in the southeastern United States, Charlotte has maintained steady economic growth for several years and does not appear to be slowing down.
"Charlotte's thriving financial sector is fueling the growth of the city," noted Kriegstein. "The cost of living is also low."
Charlotte's outstanding climate and sense of community are looked favorably upon if you are searching for a city with growth potential that's long term.
Salt Lake City, Utah 
With the so-called "Greatest Snow on Earth" every winter and a stunning array of national parks within a few hours, it's easy to see why the capital of Utah has become such a popular place. 
"Salt Lake City also has a growing tech sector with lots of outdoor activities, making it more attractive to young professionals and families," Kriegstein said.
Right now, the median home price in Salt Lake City is just about $420,000, but knowing the city is experiencing an influx in people moving there, housing costs won't likely stay that low for long.
More From GOBankingRates