I'm a Real Estate Agent: Here Are the 10 Mistakes Sellers Make When Preparing For a Sale

7 min Read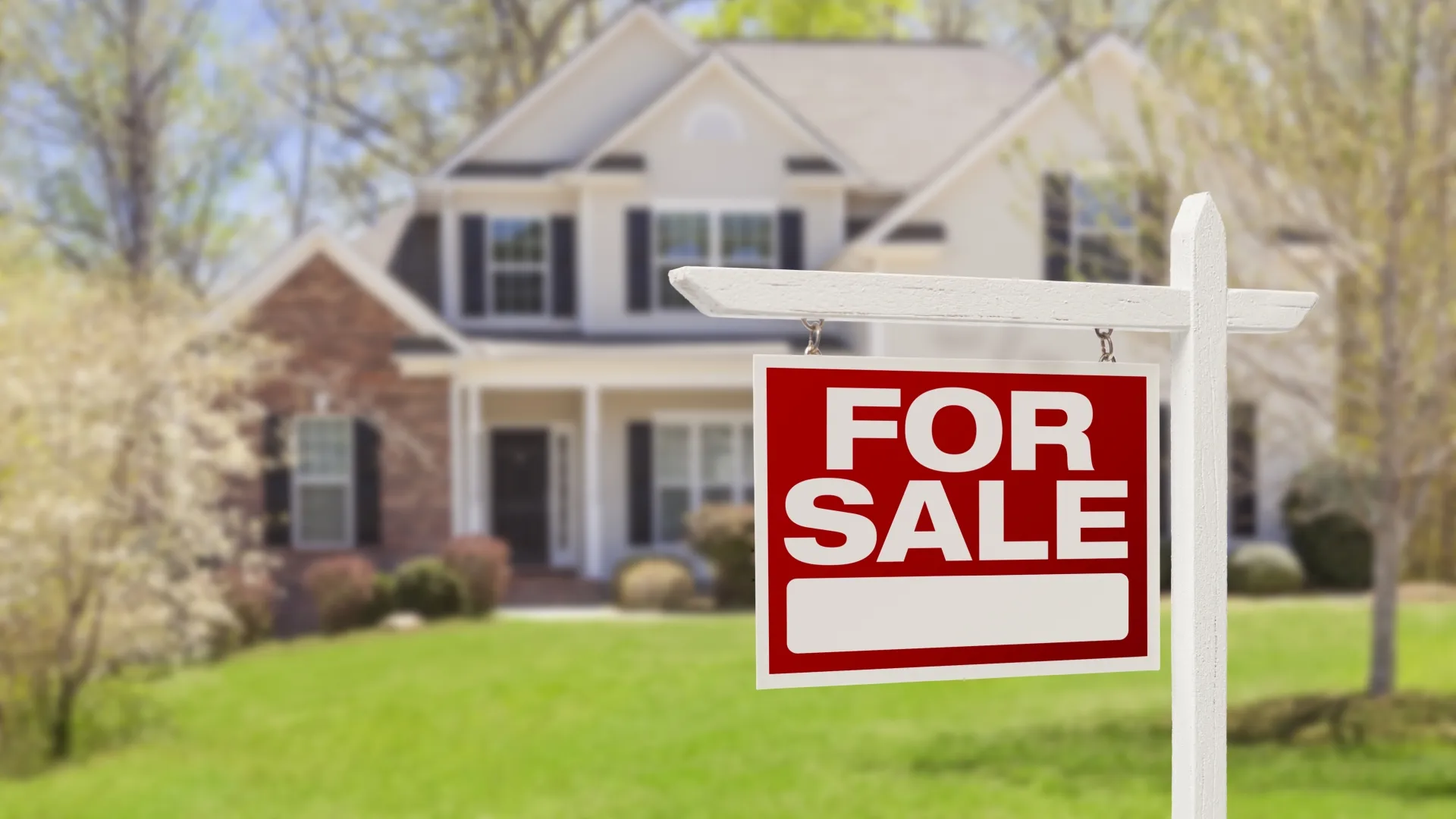 As a seller, you want to make every move possible to get your home sold quickly and for the highest amount of money. But you could be unknowingly sabotaging your chances of getting the best price for your home in the shortest time frame.
GOBankingRates spoke with real estate agents who have seen firsthand the mistakes sellers make when preparing to sell their homes — here are the most common ones.
Neglecting Repairs
Bailey Moran, Realtor and COO of Austin TX Realty, said that this is one of the biggest mistakes she sees.
"Many sellers believe that they can list their home as-is and buyers will be willing to make the repairs themselves. However, this is not the case," she said. "Buyers are more likely to purchase a home that is move-in ready and will shy away from homes that require too much work. Additionally, buyers may use the need for repairs as leverage to negotiate a lower price. From my experience, it is always best to make the necessary repairs prior to listing the home to avoid any potential issues down the road."
Check Out: 15 Cities Where Houses Are the Best Bargains Right Now
Florida's Retirees Are Fleeing: Here's Where They're Going Instead
Pricing Too High or Too Low
"Another mistake that sellers make is listing their home too high or too low," Moran said. "It is important to price the home correctly from the start so that it is competitive with the other homes on the market.
"If the home is priced too high, it will sit on the market for too long and buyers will begin to wonder what is wrong with it," she continued. "On the other hand, if it is priced too low, the seller may miss out on potential profits. It is important to take the time to research the market and find an appropriate price point that is both competitive and profitable."
I'm a Real Estate Agent: Here Are the 6 Cities Where You Should Avoid Buying a Home This Summer
Listing at the Wrong Time
Moran said that it's important to be strategic about when you list your home.
"Sellers often make the mistake of listing their home at the wrong time," she said. "For example, if a home is listed in the winter, it may not get as much attention as it would in the spring or summer. It is important to take the time to research the market and determine the best time to list the home. This could be during the spring, when buyers are actively searching for homes, or during the fall, when there is less competition."
Not Working With an Agent
It may seem counterintuitive, but selling your home without the use of a real estate professional can actually end up costing you more, according to Daniel Pitner, a real estate agent based in Glendale, Arizona.
"As a real estate agent, I understand I am biased. However, sellers who choose to sell for sale by owner tend to receive 10%-15% less on their home than listing with a real estate agent," he said. "With these numbers in mind, it is worth paying the 4%-6% to an agent to list your home professionally."
Not Taking Professional Photos
Pitner said that this is another cost-cutting measure that ends up costing the seller more in the end.
"I can't tell you how many times I've seen sellers try to save a few hundred dollars by taking pictures with their shaky iPhones. On average, these homes sit on the market for much longer and receive a much lower sales price," he said. "Spending a few hundred on professional real estate photography could equate to getting thousands more in your purchase price. It's a worthwhile investment."
Look: These Are the 10 Most Overpriced Housing Markets in the US — 5 Are in Florida
Lighting Candles During Showings
"I know this sounds trivial but if you light candles all throughout your home in an attempt to make it smell better, or worse, cover up smells, this is an immediate red flag," Pitner said. "Most real estate agents who are working with their buyers will notice this as an immediate red flag and warn their buyers to do some more research and due diligence. Instead of candles to mask the scent, I suggest paying for a company to run an ozone machine to get rid of the odor."
Insufficient or Ineffective Marketing
Carmelo Carrasco, realtor and co-founder of Axel Property Management, said that neglecting to properly market a property is a common mistake sellers make.
"Without proper marketing, it is very difficult for buyers to find out about the property and come to view it," he said. "I would recommend enlisting the services of a reputable real estate agent in order to ensure that your property receives maximum exposure."
In addition, it's important to highlight the right features when you market your property, he added.
"Sellers often forget to showcase the best features of their home when marketing it. They might not emphasize certain amenities that could be attractive to buyers, such as a large backyard, proximity to a desirable school district or an efficient energy-saving system."
Housing Market: Should Older Americans Rent in Retirement Instead of Paying a Mortgage?
Neglecting the Curb Appeal
Sellers only have one chance to make a first impression, and since the exterior is the first thing buyers see, not doing some basic maintenance can be a major mistake, Carrasco said.
"Before listing your home, it's important to consider its curb appeal," he said. "Many buyers make a decision on whether or not they will even enter the home based on its exterior. If the outside looks unkempt or rundown, it could be a turn-off and result in no offers. I would recommend in this case to do some low-cost improvements such as power washing the driveway, planting some flowers and making sure that everything looks neat and tidy."
Not Staging the Property
Matt Teifke, founder and principal broker at Teifke Real Estate, said that it's important to present a home that buyers can picture themselves living in.
"Staging helps create a desirable atmosphere in each room that can attract more potential buyers, while depersonalizing allows viewers to envision themselves living in the space," he said. "Not doing these things can turn off potential buyers and prevent them from making an offer. Customers need to visualize themselves living on the property, and personal items can be a distraction."
Lack of Showing Availability
Brady Bridges, broker/owner at Reside Real Estate, said that some sellers don't offer enough availability for showings to prospective buyers.
"If potential buyers can't see your home, it won't sell," he said. "Buyers that are serious about purchasing the home may prefer to view it during odd hours. The ability to be flexible in the selling process is an important consideration for motivated sellers. If you're a seller, your odds of finding a buyer increase proportionally with the number of people that visit your house."
More From GOBankingRates
About the Author