Millennials Earning $100K+ No Longer Drawn to California and New York — What's Driving Them Elsewhere?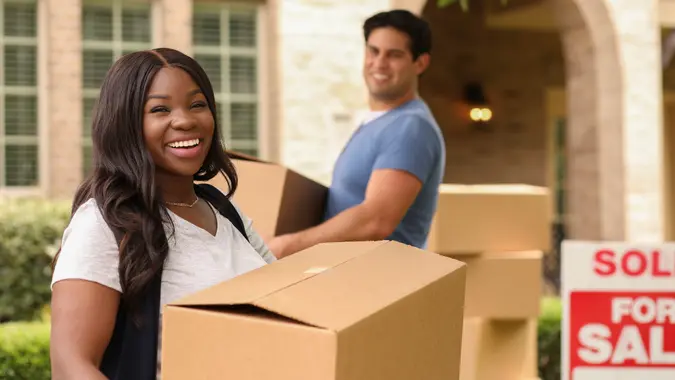 Chauntel Moore / iStock.com
During the pandemic when more than 17% of Americans worked from home, according to U.S. Census Bureau data, it wasn't unusual to see professionals relocating to places like Florida or even Hawaii.
Find: 7 Florida Cities That Could Be Headed for a Housing Crisis
See: More Than Half of City Renters Live Paycheck to Paycheck — Is It Worth It To Relocate?
The trend seems to be continuing into 2023. A study from the Census Bureau and Harvard University discovered that 80% of adults under 35 years old, classified as millennials, live less than 100 miles from where they grew up.
Likewise, higher-income millennials — those making $100,000 per year or more — are leaving the pricey tech and finance hubs of New York and California for less expensive regions.
According to a study by SmartAsset.com, millennials are fleeing to Texas and Florida. Both of these states have no state income tax. Texas has the 15th lowest cost of living in the country, according to a report from Sofi.com. Florida, meanwhile, has the 32nd lowest cost of living. Both these states were comparably favorable to California, which is third on the list for the highest cost of living according to SoFi.com statistics. (There were no SoFI statistics available for New York based on our research.)
Take Our Poll: Do You Think You Will Be Able To Retire at Age 65?
Other states attracting young professionals, according to MSN.com, are:
Washington
Colorado
New Jersey
All of these states benefit from a plethora of professional job opportunities, proximity to big cities like Seattle, Denver, Boulder and New York, and comparably low costs of living.
More From GOBankingRates