'Sensitive' Real Estate Market Unlikely To Recover Quickly from Interest Rate Hikes, Says Fed Chair Powell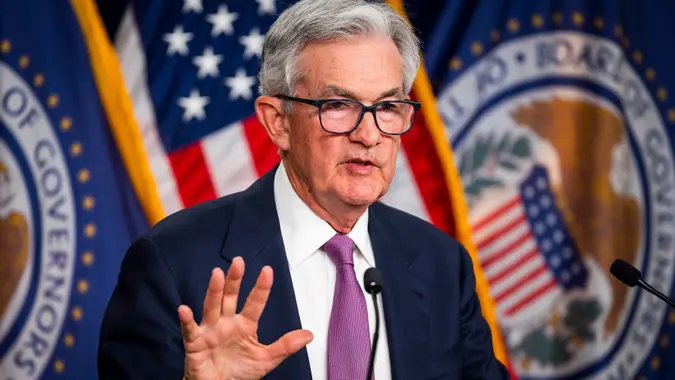 JIM LO SCALZO / EPA-EFE / Shutterstock.com
The U.S. Federal Reserve decided not to hike interest rates at its June Federal Open Market Committee Meeting. He called the move a "skip," noting that the Fed may or may not raise rates in the future. At the meeting, he also discussed the housing market and the effect that prior interest rate hikes had.
Housing is interest rate sensitive, with housing prices tending to fall when interest rates rise. Between June 2022 and January 2023, when the Fed hiked interest rates with regularity, home prices began to fall.
At the meeting, Federal Reserve Chair Jerome Powell referenced a "bottom" in housing, although he didn't specify whether he meant housing market activity or home prices. Both prices and activity fell in the last year, and slowly began to rise in February and March of 2023. In March 2023, home sales were still down 3.4% year-over-year, although they were up by 9.6% since the month prior, according to Due.com.
At the most recent FOMC, Powell mentioned that he doesn't see housing prices coming up quickly. Instead, they will be "wandering around at a low level." With interest rates stabilizing for the time being, that could be good news for those in the market for a new home, especially first-time homebuyers who can take advantage of lower rates with FHA loans.
More From GOBankingRates