11 Signs Your Bargain Home Is Going to Cost You

6 min Read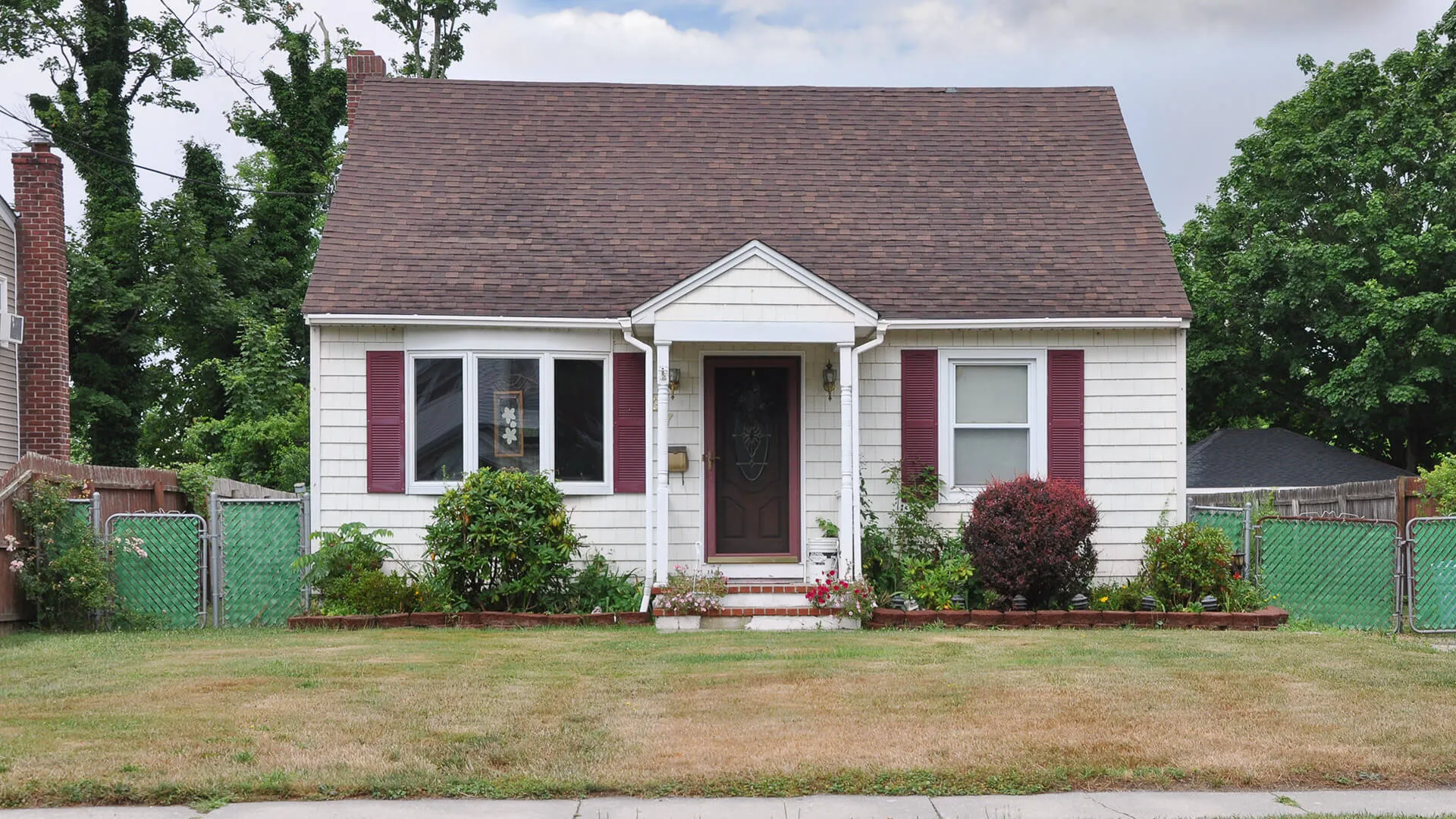 Due diligence is key to make sure your investment in a new home won't end up being a bad one. The ideal budget for repairs and renovations would be 10 to 20 percent of your purchase price, according to HouseLogic.
Click through and figure out how to increase the value of your new home.
1. Water Stains
"Water stains, those unsightly brown circles on the ceiling or the trickling brown lines on your walls, are a huge red flag to interested home buyers," warns Janice Hoffman, Founder & CEO of Signs of Success Realty Group in Belmont, Mass.
She encourages home sellers to pay attention to flaws like these since those water stains can indicate a major roof leak. According to HomeAdvisor, you would be paying an average of $2,574 to repair and clean up water damage after a major storm and the damage could increase the chances of mold growth.
Click thru to learn how you should decide between buying a house or building one.
2. Roof Damage
Any signs of roof damage, such as cracked tiles, damaged asphalt shingles, and moss and mold spores between shingles can end up costing you.
According to Fixr's Cost Guide, the cost of replacing a 10'x10′ area of a roof can run anywhere from $500 to $1750, depending on where you live and what the project involves. If you have a larger or older home, your total repair and maintenance costs may be even higher.
3. Basement Water
According to the latest HomeAdvisor cost profiles, you'll be looking at spending an average of $3,816 to waterproof the basement but your bill could reach $9,135 or more, depending on the amount of work that needs to be done. If tornadoes, hurricanes and torrential rains are a frequent occurrence in the area, you need to make sure the basement and home are well-protected from the elements.
"Just know that if your home has a basement and there's been flooding before, the chances of recurring flooding issues is high unless you hire a professional to come out and "waterproof" the basement, which can be extremely costly," said Stephanie Sullivan, real estate agent at My Chicago Realtor.
4. Musty Smells
If that musty or musky smell trails well beyond the attic or an overpacked basement, you might be dealing with a mold problem in the home. If you are looking for an older home, the chances of mold toxicity might be much higher. Sullivan said, "Mold is another sign that you might want to run away."
Mold problems are not always easy to detect and might require a professional inspection.
5. Signs of Mold
Rose Ann Gould Soloway, a clinical toxicologist at the National Capital Poison Center, pointed out how actively growing mold in an indoor setting damages the structure of the home and can trigger allergies. Mold spores can grow even in the absence of obvious water leaks.
You'll want to check for signs of mold around air conditioners, windows and cellar floors. If you find mold, expect to pay between $1,247 and $3,604 for mold remediation, according to HomeAdvisor.
6. Cracks in Drywall
Small cracks in the drywall or flooring are usually nothing to worry about. But when you notice larger crevices and visible cracks in these areas, it could be a sign of damage to the foundation.
A cracked foundation can drastically reduce a home's value and cause severe structural issues, according to the National Foundation Repair Association. A few warning signs of a shifting foundation include doors and windows that are hard to close, cracks around doors and windows and sloped floors — such as in bathrooms and kitchens. When it comes to cost, you could be paying more than $11,000 when the repair work involves hydraulic piers, according to HomeAdvisor.
7. Pest Infestation
Termite activity might not be easy to detect during certain seasons. According to PestWorld, some of the signs of an infestation include piles of discarded wings, mud tubes near the home's foundation and cracked or bubbling paint in certain areas of the home. Cracking or bubbling paint can also be a red flag that there are water leaks in the home, according to the experts at Great Western Restoration.
If the damage from termites or other pests is significant, you could be looking at spending money on structural repairs or replacing entire walls and other parts of the home termite inspection typically cost only $65 to $100, according to CostHelper.
Related: 15 Nightmarish Ways Bedbugs Cost You
8. Ugly Interior Design
If you aren't completely happy with the pillars in the hallway or the location of a wall, you might be thinking you can fix the issue with a DIY home renovation. Interior design projects might not look like they would be extremely costly or challenging, but it's still a case of buyer beware.
In a podcast about flipping houses, Michael Woodward, a house flipper in Nashville, Tenn., said he's always prepared to hire contractors to do the repair work on a property because, even though he has the skills to do renovations, it's not worth the time and stress. Instead, Woodward budgets for contractors who can do the work while he can focus on other tasks.
9. Construction Flaws
Flaws in construction can be an even bigger challenge to fix so you need to be prepared. Construction and design mistakes are all too common in the fixer-upper world, and the financial burden of correcting them often falls on the homeowner rather than the handyman.
According to HomeAdvisor, the best way to safeguard against design flaws — such as removing a load-bearing wall or installing a skylight in a flat roof — is to start a project with clear and thorough plans in place. Additionally, you can include language in a contract requiring workers to install all materials based on manufacturer guidelines.
Learn: How Construction Loans Work
10. Remodeling Projects
Maybe you don't like the look and design of the bathroom, kitchen, or guest room and plan on remodeling it entirely. If the rest of the property seems like a dream home, just make sure you're aware of how much it will actually cost to remodel the entire room that seems out of place — not just the cost of home repair expenses.
You need to account for the cost of hiring general contractors, carpenters, plumbers and even decorators so it's wise to call around for quotes. According to HomeAdvisor, the average cost of remodeling a bathroom ranges from $5,922 to $14,107.
11. Lawn Problems
You need to do a few walkthroughs of the property to makes sure it's the right match and won't pose a huge financial risk, but don't forget to check the lawn and landscaping as well.
Even a lush, green lawn can have problems during the change of the season so you need to be aware of potential problems like white grubs, fungus disease, pests and dry patches that can end up costing you money to fix. Calculate all potential costs after a lawn inspection so you have a fair idea of what it will cost to maintain it.
Check out which home renovations might only hurt your home's value.
About the Author