Silicon Valley's Tech Layoffs Could Affect the Housing Market in 2023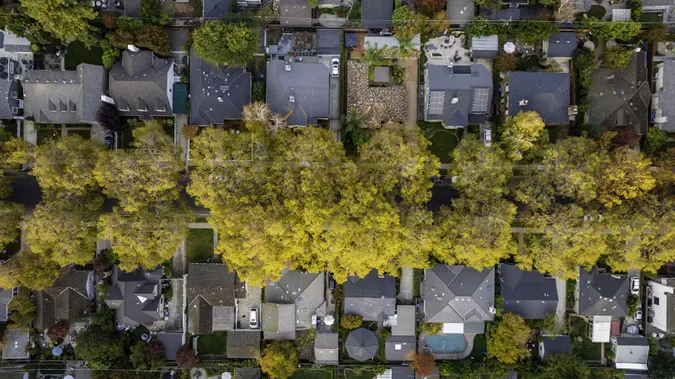 JasonDoiy / Getty Images
Silicon Valley may be facing increased headwinds in 2023 despite struggling through a particularly harsh period last year. In late 2022, a wave of layoffs started poking at the California real estate bubble, long known for retaining talent by offering some of the highest salaries in the country.
See: How 2023 Recession Will Differ From 2008 and How You Should Prepare Differently
Read: 3 Things You Must Do When Your Savings Reach $50,000
Move: 2023's Housing Correction Could Be the Largest Since Post-WWII
From Amazon to Meta, Twitter to Lyft, tens of thousands of jobs have been slashed, as noted by Yahoo Finance — causing economic pundits to wonder if this is signaling a full-blown recession. Questions concerning what the future implications of mass tech layoffs could have on the job market overall are emerging.
One other potential downfall people are now starting to consider — what will Silicon Valley's layoffs mean for the housing market?
Without big tech salaries (as much as $692,000 annually, at least for the top 5% of earners, per the Silicon Valley Business Journal), few could afford to remain living in the NorCal market. The Silicon Valley Business Journal reported that in February of 2022, the average home price topped $1 million in 85% of Silicon Valley's neighborhoods. That may not hold, however.
Silicon Valley home prices have started to dip more recently, seeing a steep loss of between 7-10% in value in November of 2022, per The Mercury News. This downward trend has been attributed to significant job losses in the region. Said job losses have had people migrating, too: CBRE recently posted a guide for tech workers interested in relocating, noting some financial effects to consider.
According to Realtor.com, some other tech hot spots such as Seattle, Sacramento, Denver, Austin, Raleigh and Salt Lake City are also feeling the pressure from sector-related layoffs. Devyn Bachman, senior VP of research at John Burns Real Estate Consulting, said: "Anytime there are layoffs, that's a reduction in the number of buyers in a given market."
Patrick Carlisle, chief market analyst for Compass, also told Realtor.com: "Financial uncertainty is never good for housing markets… If people are fearful of losing their jobs, they're less likely to embark on their largest financial investment."
But even as the tech layoff trend continues (CNN reported it's going from "bad to worse" as of Jan. 9), there is some reason to hope that the nation won't see a housing breakdown on the level of the Great Recession.
Take Our Poll: How Do You Think the Economy Will Perform in 2023?
Real Estate 2023: The Trends That Are Coming and Going
"The mortgage market is much more stable today," per Realtor.com, partially due to stronger regulations and fewer Americans currently facing foreclosure as compared to 2008. Further, unemployment numbers are still low, and according to Realtor.com, "many companies that don't generally make big headlines are still seeking tech workers."
More From GOBankingRates