10 Things First-Time Homeowners Always Regret Buying — And Not Buying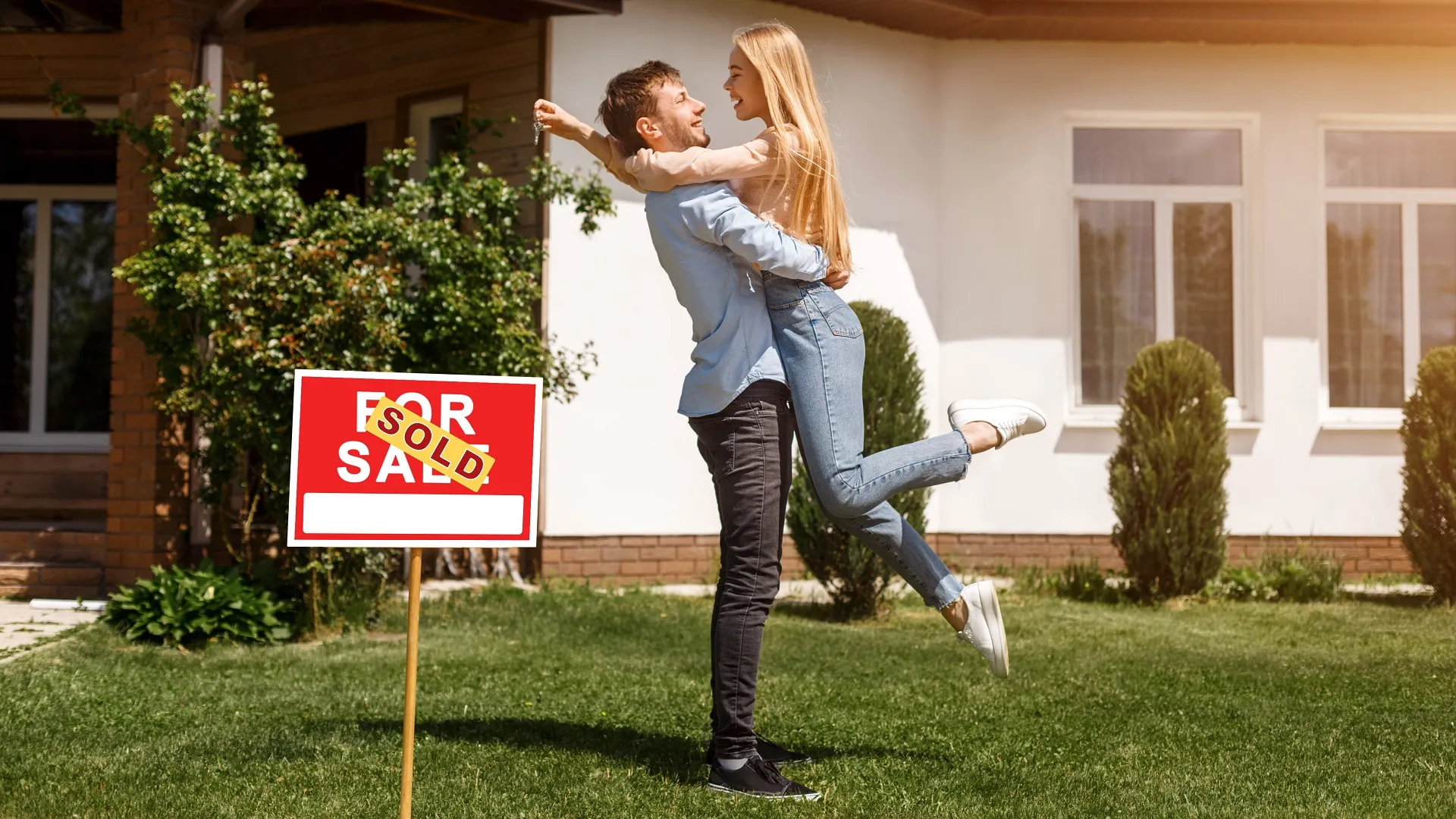 New Furniture and Décor
"It's natural to want to personalize and decorate your new home, but some new homeowners overspend on furniture and decorative items that may not fit their long-term needs," said Adie Kriegstein, a licensed real estate salesperson and founder of the NYC Experience Team at Compass.
Jonathan Rundlett, regional owner at EXIT Mid-Atlantic, added, "Oftentimes, a new homeowner will want to purchase new furniture for their new house and may want to buy new appliances for the kitchen. If the seller did not convey window coverings, you will want to buy new shades or blinds. This can all quickly add up."
That doesn't mean you shouldn't buy anything at all. After all, you want your new home to feel like your own. "Maybe that means investing in some nice bedroom furniture, dressers, and new couches for your living room," said Scott Bergmann, realtor with Realty ONE Group Sterling. "Just remember to keep your priorities in mind and budget accordingly!"
Renovations or Upgrades
It might be necessary to upgrade or renovate parts of your home, especially if it's an older structure. You might also do this if you're looking to increase the value of the home. But while certain renovations can add value to your home, not all of them will. "Sometimes, these upgrades and renovations are too personalized or specific, making it more challenging to sell the home later," Kriegstein said.
One way to potentially reduce costs is to do any renovations or upgrades yourself. But even then, you could end up spending more than you should. When it comes to DIY projects, Kriegstein added, "It's easy to overspend on tools and materials, or underestimate the scope of a project, leading to costly mistakes and regret."
New or Luxury Appliances
Luxury appliances can cost thousands of dollars apiece, if not more. But many new homeowners still purchase them — only to find out they don't use or need them as much as they anticipated.
"Most homes are sold with appliances included these days, so unless you want to replace them, you can usually avoid having to do so," said Maureen McDermut, realtor at Sotheby's International-Montecito. Even if your home doesn't come with appliances, stick with non-luxury options. They often last as long as their expensive counterparts, but cost much less.
And for those who do want newer appliances, a new construction home might be a better way to go. "Many buyers lean toward new construction because they receive the appliances with the home," said DeLisa Dawkins, realtor with Realty ONE Group Freedom. "This can be a savings of $8,000 to $10,000."
Movers
The cost of moving is a major upfront expense. It's also one that many new homeowners don't budget for, but wish they had. "The cost of hiring professional movers or renting a moving truck can be significant, especially if you're moving long distances," said Alex Shekhtman, LBC Mortgage CEO and founder.
Moving costs vary depending on several factors, including how much you need to move and how far. "Moving an entire home might end up costing you anywhere from $7,000 to $15,000, depending on the distance," McDermut said.
It's a good idea to factor in moving fees as part of the cost of buying a home. "Whether you are hiring a professional moving company or renting a U-Haul or POD, this will be one of the most important costs you need to obtain estimates for," said Amy Cherry Taylor, realtor and associate broker at Amy Cherry Taylor & Associates.
Insulation
Another thing many new homeowners overlook is insulation, but this can lead to some great savings in the long run. "One thing I always encourage new homeowners to do is invest in attic insulation, as it can help keep energy bills down over time," McDermut said. "An investment of $1,500-$2,500 can save $5,000-$10,000 over the time you live in the home."
Home Warranties
Home warranties are another important, often overlooked expenditure for new homeowners. But having these warranties can protect you from unforeseen expenses like new appliances or plumbing issues. This could mean saving hundreds or thousands of dollars in repairs or replacement parts.
HUD-Approved Counseling Program
There are several first-time buyer programs available to help with the initial costs of homeownership. This includes things like down payment or closing cost assistance. Through one of these programs, you could end up saving thousands of dollars on these costs.
"If it is your first time purchasing a home, it is recommended to take a class with a HUD approved First Time Homebuyer Counseling Program," Rundlett said. "In these classes, they teach about all of the costs associated with buying a home and ongoing expenses to budget for as well. Completing the class will also earn you a certificate that is good for one year to qualify for loan programs that offer down payment and closing cost assistance."
Energy-Efficient Upgrades
Energy-efficient upgrades can be a great investment, but many new homeowners overlook them due to their initial costs. "Upgrades such as new windows, insulation, and a programmable thermostat can help reduce energy costs and save money in the long run," Shekhtman said.
Kriegstein corroborated this by adding, "It's also not uncommon for people to regret not upgrading their appliances to smart ones that are energy-efficient. Not investing in a higher-end HVAC system that would provide better air quality, easy temperature control, and be more energy-efficient is another common regret buyers have."
Smart Home Technology
Similar to energy-efficient upgrades, smart home technology can be another good investment. "With the increasing popularity of smart homes, some people regret not investing in a home automation system that can control lighting, shades, HVACs, security, and other systems remotely," Kriegstein said.
"Smart thermostats, security systems, and lighting can not only make your home more convenient and efficient, but they can also add value to your property," Shekhtman said.
Home Inspectors and Structural Engineers
Some new homeowners skip out on hiring a home inspector or structural engineer, but this can be a costly mistake. This is especially true for homeowners who want to remodel their new home. That's because remodeling — like renovating — comes with many unforeseen costs that these professionals can help prevent."
Once a remodel begins, unforeseen issues often arise," said Shannon Livingston, president of RREAF Communities. "Issues with the foundation, plumbing, wiring, and HVAC systems tend to be items that need attention. These translate into unexpected and unbudgeted costs. When considering the purchase of a home for remodel it is always a good idea to engage a home inspector and a structural engineer to preview and provide feedback on the condition of the home."
More From GOBankingRates