10 Up-and-Coming Cities To Buy a Home in 2024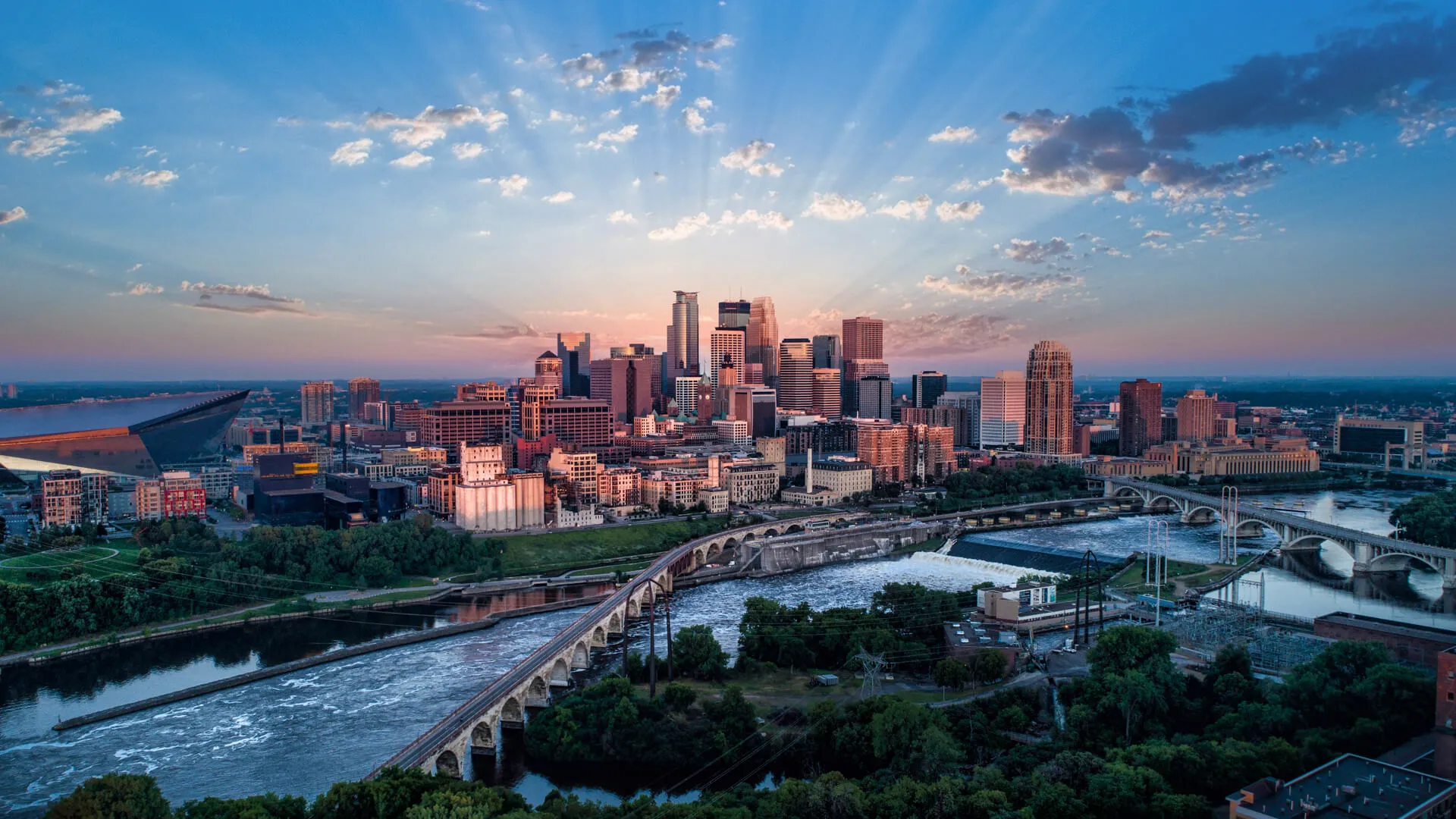 It's no secret that the housing market has been very difficult in the past few months. Mortgage rates hovering around 8%, high prices and low inventory — partly due to homeowners feeling "locked in" by the lower mortgage rates they secured a few years back — make the road to homeownership nearly impossible for many Americans.
Yet, it is worth noting that some cities have different attributes when it comes to the housing market, and some are worth buying a home in, according to Realtor.com data.
"The list of housing markets emphasizes the critical role of affordability in shaping home buying decisions," said Realtor.com economist Jiayi Xu.
Xu added that, notably, six out of the 10 metropolitan areas examined boast median home list prices lower than the national average of $429,500 in September. Seven of these markets feature a price, per square foot, below the national median of $222.
The main driver for these cities becoming desirable is price — not only are they less expensive, but they also offer a better quality of life, said Dottie Herman, vice chair and former CEO for Douglas Elliman Real Estate.
"The cities attracting more out-of-state interest for moving is due to more affordability — Memphis, Charlotte, Minneapolis — lower taxes, larger properties, seasonably warm weather (Tampa Bay, Phoenix) and access to a mid-to large-size city (Dallas, Chicago, Atlanta)," said Herman.
"Plus, with today's hybrid/remote work schedule, employees don't have to live so close to their job," she added.
Here are some metros worth watching if you're looking to buy a home in 2024, according to Realtor.com.
Chicago-Naperville-Elgin in Illinois, Indiana and Wisconsin
Third quarter media listing price: $382,833
These metros are also on Realtor.com's Hottest Zip Code report.
According to Realtor.com, a lot of homebuyers in Chicago are looking for so-called "in-town" properties.
"So they might find a condo near the center of Chicago and have it set up as a short-term rental most of the year, or even have a timeshare arrangement with their friends," Nick Libert, a realtor with Exit Strategy Realty in Chicago, told Realtor.com "They can come in for all the big-city attractions. They can see Major League baseball, basketball, concerts, festivals, you name it."
Atlanta-Sandy Springs-Alpharetta, Georgia
Third quarter media listing price: $430,313
Interestingly, Realtor.com noted that while the median list price in Atlanta is only 2% below the national median, the list price per square foot in Atlanta is still about 12% less than the national figure.
"That means home shoppers are getting more square footage for every dollar in Atlanta, compared with the national market," according to Realtor.com.
Myrtle Beach-Conway-North Myrtle Beach, South Carolina
Third quarter media listing price: $355,228
According to Realtor.com, home prices in this coastal metro dipped in late 2022 about 10% from their peak in the middle of the year, but they've been on the rise since March.
Dallas-Fort Worth-Arlington, Texas
Third quarter media listing price: $461,458
Mark Severino, real estate investor in Dallas and owner of Best Texas House Buyers, said that there are several reasons Dallas is one of the best places to buy a house in 2024. These include continuous expansion and growth, diverse options and a bright future.
"No one wants to live in a place where home properties are going to go down. Dallas is expected to be one of the fastest appreciating markets for the next few years and slotted to take over Chicago in terms of projected population growth. Translation for homeowners is that their house will likely be more valuable tomorrow than it is today," he said.
Minneapolis, Minnesota — St. Paul-Bloomington, Wisconsin
Third quarter media listing price: $452,832
Minneapolis is still priced 5% below the national average in terms of square footage, according to Realtor.com.
Phoenix-Mesa-Chandler, Arizona
Third quarter media listing price: $536,600
"Despite being the priciest among the markets on our list, Phoenix, in addition to its warm and sunny climate, offers a relatively more affordable housing market when compared to other big western metros such as San Francisco and Los Angeles," said Xu.
Kansas City, Missouri and Kansas City, Kansas
Third quarter media listing price: $434,292
Realtor.com's Xu explained that in the third quarter of 2023, Kansas City outperformed — and replaced — St. Louis.
Memphis, Tennessee
Third quarter media listing price: $318,650
Memphis is the most affordable of Tennessee's metro markets, and home prices have been stable since the middle of 2022, according to Realtor.com. On the other hand, Nashville saw prices increase faster in 2020 and 2021, then drop more precipitously last year before beginning to climb again.
Tampa-St. Petersburg-Clearwater, Florida
Third quarter media listing price: $443,581
While Tampa may have higher price tags, the allure of warmer weather also plays a significant role in making them appealing destinations for homebuyers.
"In fact, previous research from Realtor.com has shown that climate is a key factor influencing people's relocation preferences," said Xu.
Charlotte-Concord-Gastonia, North Carolina and South Carolina
Third quarter media listing price: $431,575
According to Kurt Carlton, president and co-founder at New Western, cities such as Raleigh and Charlotte, North Carolina, have a relatively low cost of living and healthy job markets and will be ripe for investors in 2024.
"Based on New Western investor activity, Greensboro could also see a surge in activity in 2024," he said.
More From GOBankingRates

BEFORE YOU GO
See Today's Best
Banking Offers