4 Ways To Buy or Sell a Home Without an Agent
Get tips from real people who have gone through the process.
LeoPatrizi / Getty Images
Recently, I had the opportunity to sell and buy a new home without an agent, and I learned that you really need to do your homework when you choose to go this route. It's not as easy as you may think, but in my opinion, it's worth the effort to get the 6% savings as a seller. I highly recommend working with your title company and other experts to ensure you have everything you need to make the process as seamless as possible. Or, if you don't want to do it completely on your own, you can try buying or selling through one of the innovative real estate companies that are using the power of the internet to eliminate the middleman.
Find out which companies can help you with selling or buying a home without an agent, and get real estate tips from people like me who have gone through the process on their own.
1. Opendoor
Both buyers and sellers can work without an agent thanks to Opendoor, a company that simplifies the process of buying, selling or trading in a home.
As a seller, you sell your home directly to Opendoor, which eliminates the need to organize showings or the possibility of your home sitting on the market for months. Simply request an offer, and Opendoor experts will assess your home and market data to come up with one. Then, you'll review the offer and associated fees, and sign the contract if you agree to the terms. Once an agreement is reached, a home assessor will come to your house to determine any repairs needed and take care of them post-closing — repair costs are later deducted from the sale proceeds. You'll get paid in a matter of days, and Opendoor will take care of the actual sale of the property.
For buyers, the process is also easy. Browse Opendoor's home listings, and visit them on your own schedule. Once you've found your dream home, Opendoor will guide you through the offer process — no outside agent needed.
2/14
mapodile / Getty Images
2. Redfin Direct
Redfin Direct allows you to make direct offers on a home without using an agent. Your offer might be more appealing to the seller than competing offers made with agents because it saves them thousands in fees — giving your offer a competitive edge.
To buy a home via Redfin Direct, browse Redfin listings and call to book a tour on your own schedule. When you find a home that you love, use Redfin Direct's online tool, which walks you through the step-by-step process of making an offer. Then, you'll work directly with the seller's agent to negotiate a price and agree on terms. When the offer is accepted, you'll coordinate with your mortgage lender and escrow company to finalize the deal, sign all the necessary paperwork and close on the home.
3/14
NoSystem images / Getty Images
3. ShowPal
ShowPal is another company that allows you to buy and sell homes without the use of an agent. Chad Torstenson, the company's founder and CEO, started the company after experiencing the sale of his home.
"The commission check to the listing agent and buyer's agent totaled about $30,000," Torstenson said. "I thought about how long it took to build up to $30,000 worth of equity in the home, and it took me 3 1/2 years — I had gone to work every day for 3 1/2 years to pay off a process that took 60 days. It was a moment that just hurt. That's a lot of money. For most Americans, 70% of the wealth that they obtain in their life comes from their home, and these commission costs [are taking a big piece of that]. Technology has the ability to make things cheaper for the consumer, and yet real estate commission costs have stayed fairly stagnant. We thought, what can we do to become a force in the market [and change that]?"
ShowPal offers several for-sale-by-owner plans, including an upcoming free plan. Right now, the basic plan costs just $399 and includes professional photos; listings on ShowPal, Zillow and Trulia; a yard sign; and more. To sell your home with ShowPal, create an account, add property details, and receive an independent valuation and market analysis. Next, you'll get professional photos taken, listing and marketing services, a yard sign and a lockbox. You'll receive offers through the online platform, and you'll also get purchase agreement and closing assistance to finalize the sale.
To buy a home through ShowPal, browse the site's listings for homes that you're interested in, schedule showings online and get questions about the property answered live during your tour via ShowPal Property IQ. When you're ready to make an offer, submit one through ShowPal or directly to the seller. Once an offer is accepted, you'll get assistance from an attorney with the purchase agreement and closing. The attorney is paid for by the seller, so it comes at no cost to you.
4/14
recep-bg / Getty Images
4. Zillow Offers
You can sell your home without an agent by going through Zillow Offers. It works the same way as Opendoor — you sell your home directly to Zillow rather than to a buyer, which removes some hassle from the selling process. To get an offer, answer a few questions and send photos of your house to Zillow. If your home is eligible, Zillow will make a cash offer. If you accept the offer, you'll be able to pick a closing date that works for you. Zillow will then arrange a home evaluation and give you a cash payment for your home. If you decline the offer, Zillow can connect you with a listing agent to go the more traditional route.
5/14
gradyreese / Getty Images
Tips From People Who Have Bought/Sold Homes Without an Agent
No matter which method you choose to buy or sell your home, it's important to be fully prepared. I spoke to real estate experts, as well as people like me who have been through the process without an agent, to get their best advice. Keep reading to see what they had to say.
6/14
kate_sept2004 / Getty Images
Get Preapproved for a Loan First
"Find a good mortgage broker or bank and get preapproved for whatever amount you plan to spend on a house," said Andrew, a real estate investor and founder of the financial blog Wealthy Nickel. "Often a realtor has good contacts and will guide you through the process, but you can do it yourself. Presenting an offer with a preapproval letter is generally considered a much stronger offer."
Plus, your mortgage lender can be a wealth of information about the buying process, said Jaime Gibbs of Bubbling Brook Budgets.
"They often have professionals they can recommend as you walk through this process," she said. "Don't be afraid to ask!"
7/14
AzmanL / Getty Images
Get Creative With House Hunting
"When homeowners are selling their home on their own, they often use alternative ways of getting the word out," Gibbs said. "Look at 'for sale by owner' websites, and browse Zillow and Craigslist. That's how we found our current home — on Craigslist — and we love it!"
8/14
Steve Debenport / Getty Images
Pay Attention During the Home Inspection
When you're buying a home, understanding the cost of repairs is essential when negotiating the final closing price.
"Do your homework for inspections and negotiations," Andrew said. "You'll need to find a good home inspector and have him walk you through the inspection process to get a realistic picture of what is and isn't a big deal when you go to negotiate for repairs."
It's also important to choose a home inspector you can trust. "We learned to not use the list [of inspectors] that the seller's agent recommended," said Allan Liwanag of The Practical Saver, who helped his sister buy a home without a real estate agent. "This was to avoid any potential bias. We asked around for recommendations from friends, and [used] aggregator sites like HomeAdvisor.com."
9/14
jeffbergen / Getty Images/iStockphoto
Be Ready To Negotiate
You should always try to negotiate the seller's price, Liwanag said.
"Learn the prices of the houses [in the area] that were purchased within a couple of months. This will give you a basis for how much the house should be priced given the features of the house," he said.
10/14
FG Trade / Getty Images
Request a Discount
"Make sure in the contract to specify that you are representing yourself, and ask for a discount since there is no buyer's agent involved," Andrew said. "Many times when a homeowner signs a listing agreement with an agent, they agree to pay 6%, and the listing agent will split that with the buyer's agent. If you represent yourself, make sure the listing agent isn't going to pocket the whole 6%. If you're doing all the work on the buyer's side, you shouldn't have to pay the same price as someone who is paying a buyer's agent."
11/14
Kritchanut / Getty Images
Ask the Seller For a Home Warranty
"Even with a passed home inspection, some things can be missed that can cause you a lot of money in the long run," Liwanag said. "Make sure you ask the seller for a home warranty to protect yourself from spending money when something in your house goes wrong."
12/14
Bill Oxford / Getty Images
Have an Offer-To-Purchase Form Handy
"You can find [offer-to-purchase forms] online or in your local office supply store," Gibbs said. "That way, you can make an official offer and present it to the homeowner(s). Once they accept, it's binding, and both parties can move forward from there."
13/14
kate_sept2004 / Getty Images
Get Help From a Real Estate Attorney or Title Company
"If you won't be using a realtor to buy a home, make sure you find a good real estate attorney or title company that can help you understand the basic real estate contract terms and what is customary in your area," Andrew said. "For example, in my area, it is typical for the seller to pay for title insurance, the cost of a home warranty and various other things. If you're not aware of this, you could be leaving money on the table."
Hiring a real estate attorney is an especially good idea if you're the buyer, Liwanag said. "Because buying or owning a house involves a ton of legal paperwork, it's best to let an attorney deal with reviewing the documents," he said. "My sister paid less than $400 for the attorney fee."
In most cases, that's significantly cheaper than what you would end up paying an agent.
Know When To Walk Away From a Deal
As a buyer or seller, it can be tempting to accept the first price or the first offer, especially when you're doing it on your own. But you should set expectations and stick to them, Liwanag said.
"You need to set your budget and need to learn how to walk away when the price isn't right," he said.
More on Investing In Real Estate
Gabrielle Olya contributed to the reporting for this article.
About the Author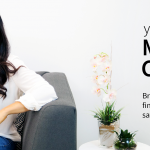 With eight years of experience working in the personal finance space at GOBankingRates, Jaime Catmull has amassed an extensive network of financial influencers and experts. Now, she's tapping that network to get the real scoop on how you can live your best financial life and increase your wealth.