Real Estate Market 2023: When Will Inventory Pick Back Up?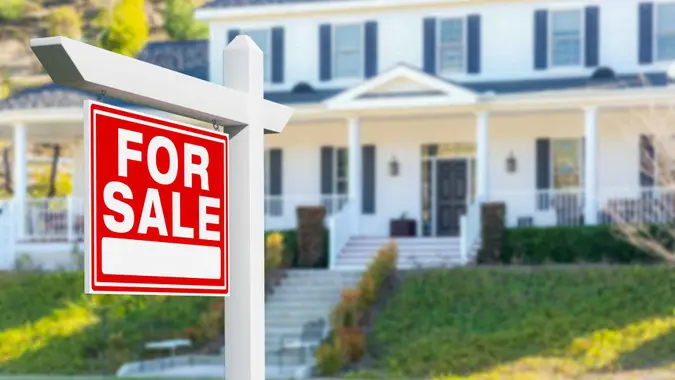 Feverpitched / Getty Images/iStockphoto
We are in the midst of what The New York Times has dubbed a "housing market gridlock" — homeowners who want to sell are currently holding off due to the steep prices and mortgage rates that they would face as buyers. This is resulting in a limited number of homes for sale, which can be frustrating for buyers who are currently in the market.
Since the real estate market tends to ebb and flow, it's only a matter of time before things will swing in the other direction and inventory will pick back up — but how long will it take? Here's when real estate experts think we'll finally see a meaningful increase in the amount of homes for sale.
Inventory Will Pick Up When Interest Rates Drop
While we don't know when interest rates will drop, this will likely be the thing that can significantly move the needle.
"Amid rising interest rates, many sellers are holding out on putting their homes up for sale, leading to a shortage of inventory in many places," said Dutch Mendenhall, real estate investing expert and founder of RAD Diversified REIT. "When interest rates start to go down, you'll see prices start to start to go up, so then sellers will want to sell at that point in time."
High interest rates are not only demotivating sellers, but builders as well, as it's becoming increasingly difficult for builders to secure loans for new construction homes.
"If interest doesn't come down, builders won't build because money and capital are not freely available," Mendenhall said. "When money is not freely flowing, banks get scared. When everything started to get tight, they stopped doing construction loans."
Builders that do secure loans will face high interest rates, which shrinks profit margins and may cause them to put any planned projects on pause.
"When you raise interest rates, you don't see the continued rise of profitability," Mendenhall said. "The margin gap [between the] cost of construction and [the selling price] is important, and unless that gap exists, nobody wants to build."
Mendenhall believes the interest rate drop could come around May 2024.
"I think six months before the next election, they'll have to lower interest rates so they will see the economic boom that every sitting president wants when they're trying to get reelected, so May 2024 would be my expectation," he said.
Other Factors Are Also at Play
Interest rates are a major factor in the low inventory we are currently experiencing, but there are other factors as well.
"For available inventory to increase, first, sellers need to perceive favorable market conditions, such as higher prices, increased buyer demand or improved economic stability," said Rinal Patel, founder of WeBuyPhillyHome.
"Second, sellers need to overcome potential barriers to selling, such as concerns about finding a suitable replacement property or uncertainties related to personal finances," she continued. "Third, sufficient new housing construction or conversions of existing properties into listings can help replenish inventory levels. Lastly, external factors like changes in government regulations, interest rates or economic policies can also influence seller behavior and impact inventory levels."
As for when these changes will occur, Patel admits it's hard to know
"An increase in the real estate inventory is difficult to predict with certainty, as it depends on several factors," she said.
More From GOBankingRates