Real Estate 2023: The Trends That Are Coming and Going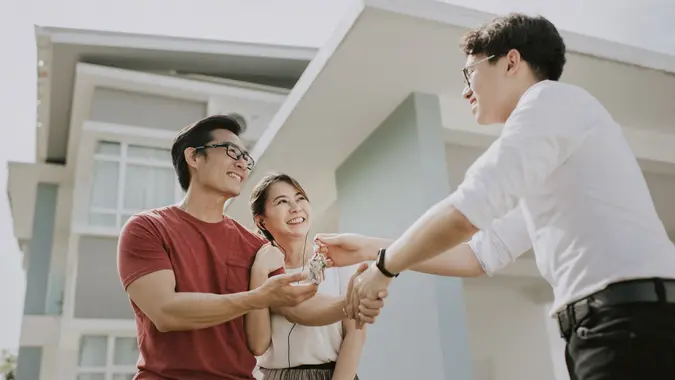 chee gin tan / iStock.com
2022 was a wild year for the real estate market as interest rates climbed and inflation soared. The new year is looking to be rife with challenges for both buyers and sellers, as mortgage rates are expected to go up even more before they go back down.
Due to rising mortgage rates, inflation and an uncertain economy, homeowners are willing to relocate to cheaper areas just to get by, according to new research from Opendoor.  
"Money is top of mind for everyone right now," said Jennifer Patchen, broker at Opendoor.  "We saw this in our [new] survey results. Nearly half (49%) of respondents across the U.S. said they would be motivated to move somewhere new for a more affordable cost of living."
What other trends are storming the real estate market in 2023 and which are on their way out? Let's have a look. 
In: Pre-Construction Purchases
"In 2023, pre-construction purchases are likely to become more popular due to the increased availability of inexpensive land and labor in some parts of the country," said Alex Capozzolo, co-founder of SD House Guys. "Buying property before construction starts is a great way to get in on the ground floor of an up-and-coming area, and it can often result in better deals than purchasing a property after construction has been completed."
Out: Personalized Offer Letters 
"After an ultra-competitive two years in the real estate market where bidding wars were hot, many would-be buyers drafted personalized letters to get a leg up on others by pulling the heartstrings of sellers to get their offer accepted," Patchen said. "But this trend seems to be on the way out, with 35% of respondents indicating the dreaded custom of writing your heart out to win the dream home might fade away in 2023."
In: Single Family Homes 
"People will keep buying single family homes, but condos and smaller starter homes will catch up in popularity," said Mike McElroy, partner and designated managing broker with Center Coast Realty. "Millennials are aging through their peak buying years, so elder millennials will sell their starter homes and condos to younger millennials, then go buy a larger home with space for their growing households."
Out: 20% as a Down Payment 
"Other longstanding homebuying trends, like putting 20% down on your home, are also being put to rest," Patchen said. "There are lots of options for buyers to afford a home these days, and with prices climbing, the reality of having 20% in liquid cash is not as common, nor is it the expectation."
In: Multiple Offers 
"Because there's so little inventory, there will still be multiple offers on properties, but buyers will be hesitant to pay much more than asking price," McElroy said. "So you'll have these weird situations where there are three to five offers on a listing, but it sells for list price."
Out: Appraisal Gap Coverage 
"I think the days of appraisal gap coverage are behind us," McElroy said. "Back when every listing was popping off, buyers were quick to guarantee a closing even if the appraisal came in below the astronomical offer they were making. But now that there's less competition — and buyers are getting squeezed financially by rates — they'll be less willing to pull that extra cash out of their pockets."
In: Price Stabilizing 
"Seasonally adjusted, prices will drop, but then rates will drop too, and buyers will see a price discount of 5-10% and a rate 'discount' of 1% and they'll scoop up those deals," McElroy said. "So prices will find some support and stabilize by mid-year."
Out: Sight-Unseen Offers 
"In 2021 and early 2022, you'd put a listing on the market and have a dozen showings lined up for the next day — mostly realtors facetiming their clients," McElroy said. "Then you'd have a handful of offers going into the weekend from buyers who hadn't even been to the house. They would eventually show up at the open house, but the offers came first."
More From GOBankingRates