10 Coolest Stocks to Invest In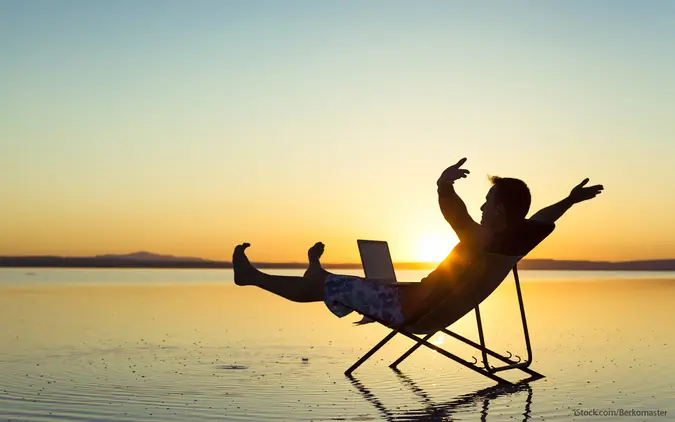 Google and Apple are always creating new and cool products, which makes them popular stocks for investors. However, there are several other companies out there that are also transforming their industries and showcasing incredible innovations. Here are 10 cool stocks that are worth checking out.

1. Shake Shack
Shake Shack's 2015 IPO made headlines when the burger joint had a valuation of $1.6 billion after the initial offering. An incredible American success story, Shake Shack began as a hot dog cart in New York City and slowly grew over time to what it is today.
CEO Randy Garutti attributes its success to creating a community feel wherever they build a new Shake Shack. Its 2015 third-quarter results showed total revenue increased 67.4 percent to $53.3 million.
Read: 10 Best Performing Stocks of 2015

2. Berkshire Hathaway
Berkshire Hathaway is one of the biggest public companies in the world, according to Forbes. Led by the legendary Warren Buffett, who is now in his 80s, the company continues to grow. It recently acquired Precision Castparts Corp., a metal fabrication company that produces goods for the aerospace, industrial gas turbine and defense industries.
Berkshire Hathaway reported a 77 percent drop in its 2015 third-quarter earnings. However, this recent acquisition for $37.2 billion makes it one of the largest business purchases of Buffett's career. "Berkshire's acquisition of the BNSF Railway seemed to be the pinnacle of their careers, but Precision Castparts sets a new record," said Doug Nordman, an expert in military personal finance and a longtime Berkshire Hathaway investor.

3. Tesla Motors
Tesla's CEO, Elon Musk, has been called a "real life Iron Man" by the Telegraph for his entrepreneurial accomplishments and persistence when it comes to turning failures around. Jim Wang, veteran personal finance expert and founder of Wallet Hacks, agreed.
"I think Tesla Motors is interesting," he said. "They're leading the way on a lot of innovative technologies — autopiloting cars, battery plants, etc."
In addition to its electric car, Tesla has also begun selling utility-scale battery systems for homes, which are charged using electricity from solar panels or when utility rates are low. These systems are intended to be cost-saving, as well as to serve as an emergency backup. Musk said he expects Tesla to get up to $500 million in sales for these battery systems in 2016, according to Forbes.
The story of Tesla continues to unfold. Although Tesla's stock shares have been struggling in early 2016, earnings reports said the company expects to be "cash flow breakeven by the end of 2016," according to The Motley Fool.

4. Constellation Brands
When the going gets tough, alcohol sales apparently stay steady. This can be good news for people who invest in companies like Constellation Brands, Inc., an international producer and marketer of wine, beer and spirits.
"Constellation Brands has become a behemoth in its industry… I personally like to invest in businesses that do well in good times and in bad times," said Marvin Simms, founder of TSP Investing.
The company has more than 100 brands in its portfolio, sales in approximately 100 countries and operations in approximately 40 facilities. Its annual report for the fiscal year ending in February 2015 said its consolidated net sales were $6.028 billion.

5. OvaScience
OvaScience has been making waves in the fertility industry. Its technology "could expand a woman's egg reserve" and help potentially improve IVF treatments.
OvaScience CEO Michelle Dipp, MD, PhD, was recently featured in Fortune Magazine's 40 under 40. With degrees from the University of Oxford, Dr. Dipp co-founded OvaScience in 2011 after launching a venture capital firm in 2010. Although its recent numbers are shaky, given its CEO's background and the potential to improve a growing industry in fertility, this is an innovative stock to watch.

6. WhiteWave Foods Company
WhiteWave Foods Company said it aims to "change the way the world eats for the better." Its brands include Horizon Organic dairy products, Silk plant-based beverages and Earthbound Farm organic produce. One reason this a cool stock to own and a unique company to follow is that it releases a corporate social responsibility report, which includes its environmental efforts — including resource conservation, renewable energy and water conservation.
CEO Gregg L. Engles brought with him extensive experience in the food industry, as he was the CEO of WhiteWave's former parent company, Dean Foods Company, starting in 1994. Its total net sales are up 13 percent from 2014, for a 2015 total of $3.87 billion in net sales.

7. Nvidia
Nvidia is a pioneer in visual computing and holds more than 7,300 patents. It supplies its technology to automakers like Audi, BMW and Tesla. It's also exploring deep learning, which helps machines learn how to recognize speech and visuals, and to process language.
"Nvidia is cool. It has computing and artificial intelligence behind self-driving cars, but also supports the gaming industry," said Julie Rains, a financial writer who works in financial analysis and accounting for Fortune 500 corporations. (Note that Rains doesn't advise anyone on specific actions with respect to buying or selling stock, but she does own shares of Nvidia.)
Jen-Hsun Huang, Nvidia's CEO and co-founder, has been with the company since 1993 and has seen the company through numerous innovations and changes. In 2015, revenue was up 13 percent to $4.7 billion, and the company gave $4.8 million to philanthropic causes.

8. ThyssenKrupp
Elevators can travel sideways, thanks to ThyssenKrupp, which makes this a unique stock to watch. Its rope-free elevator system, MULTI, "reduces footprint, doesn't limit the shape or height of buildings, offers short waiting time for passengers and is flexible in adopting different traffic concepts," according to its website. It also sounds like a smart — and fun — alternative to the typical boring elevator ride.
Led by CEO Heinrich Hiesinger since January 2011, this multinational company has more than 155,000 employees in 80 countries. This past fiscal year, it had 43 billion euros in net sales.

9. Juno Therapeutics
Juno Therapeutics is working on a major breakthrough in medicine: It's developing ways to use a patient's existing immune system to fight cancer. Although this technology is extremely expensive today — one estimate currently places it at more that $500,000, according to MIT Technology Review — there's probably no cooler company or cooler stock than one that could help cure cancer. It's definitely one to watch.
This young company just had its IPO in December 2014, and it was "among the largest stock market offerings in the history of the biotechnology industry," according to MIT Technology Review. Run by CEO and co-founder Hans Bishop, the company brought in $14.1 million in revenue for 2015 by the end of the third quarter.
Read: Investing in Healthcare Stocks for Beginners

10. Netflix
With more people canceling their cable these days, Netflix is seen as an affordable solution for people to get their entertainment needs filled for a smaller monthly fee. CEO Reed Hastings co-founded Netflix in 1997 and helped build it into the household name that it is today.
In 2015, Netflix added more than 17 million members, bringing total membership to 75 million, and its 2015 fourth-quarter net income was $43 million. In 2015, it launched in Japan, Spain, Portugal and Italy. In January 2016, Netflix announced that its service is available everywhere in the world, except for China — which means that more people can now watch "House of Cards."