Investing in Healthcare Stocks for Beginners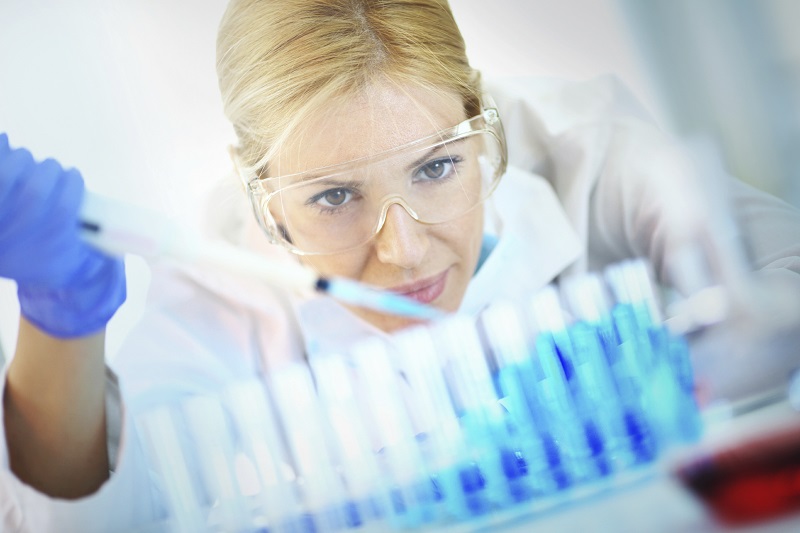 If you're looking to expand your portfolio and find the best stocks to invest in, consider healthcare stocks. When done correctly, investing in the healthcare sector can yield impressive returns. But before you start buying stock in Johnson & Johnson (JNJ) or Aetna Inc. (AET), you need to learn about the healthcare sector and industry.
Related: How to Make Your First Stock Trade
Healthcare Stock Investing for Beginners
A sector is "an area of the economy in which businesses share the same or a related product or service," according to Investopedia. Unlike investing in a diversified mutual fund, such as the Vanguard Total Stock Market ETF (VTI), investing in a particular sector is acting on the belief that one area of the economy will outperform others.
Healthcare stocks fall into two broad categories:
Healthcare equipment and supply manufacturers or service providers: These healthcare companies are distributors of healthcare products, providers of healthcare services, and owners of healthcare facilities and organizations. According to The Street's "10 Best Healthcare Equipment Stocks for 2015," some of the top healthcare equipment stocks include Teleflex Inc. (TFX), Stryker Corp (SYK) and Masimo Corp (MASI).
Pharmaceutical and biotechnology companies: These companies perform research, development, production and marketing of healthcare products. Many of these companies are more familiar to the average investor. According to Statistica.com, the top companies in the pharmaceutical and biotechnology healthcare sector for 2015 include Johnson & Johnson, Novartis (NVS) and Pfizer (PFE).
Sponsors of
Read: 9 Safe Stocks for First-Time Investors
Best Healthcare Stocks or ETFs to Invest In
Although the Standard & Poor's 500 index rose 9.80 percent in 2014, the healthcare sector surged more than 22 percent in price that year, according Fidelity. Healthcare stocks beat out utilities and information technology, which surged 19 percent and 15 percent, respectively.
As of Nov. 24, 2015, the healthcare sector's 1-year percent change was +4.57 percent, according to Fidelity. Within the sector, healthcare providers and services have shown the most growth with a 1-year percent change of +11.01 percent, and healthcare technology has done the worst with a change of -6.95 percent.
Although it's impossible to know exactly how the stock market will perform in 2016, there are certain conditions and events that can help experts predict stock performance. GOBankingRates found three of the best healthcare stocks to invest in before 2015 ends: Eagle Pharmaceuticals (EGRX), Gilead Sciences (GILD) and Ensign Group (ENSG). All three have experienced climbs over the years and were recommended by experts
Here's another healthcare stock to take notice of. The Vanguard Health Care exchange-traded fund (VHT) 10-year chart below — as of Dec. 1, 2015 — illustrates the remarkable upswing from a low of $39.62 per share in February 2009 to a high of $143.98 in June 2015:
Sponsors of
Source: Yahoo! Finance
More Best Healthcare Stock Recommendations
Broad-based healthcare sector ETFs or mutual funds are less risky than choosing individual stocks. You might want to look at low-cost healthcare sector ETFs, which can give you exposure to the sector for a low management fee. And if you decide to invest in an individual healthcare stock or two, you might want to look at companies that are household names and have been around awhile.
One way to get ideas for which healthcare stocks and funds to invest in is to look at professional recommendations:
| | | |
| --- | --- | --- |
| Healthcare Mutual Funds | Individual Healthcare Stocks | Healthcare Stocks: Household Names |
| ICON Healthcare A (ICHAX) | Amgen (AMGN) | Pfizer (PFE) |
| ProFunds Pharmaceuticals Ultra Sector Investor (PHPIX) | Baxter (BAX) | Johnson and Johnson (JNJ) |
| ProFunds UltraSector Health Care Fund Service Class (HCPSX). | Elekta (EKTA B) | Merck & Co. (MRK) |
| Source: Zacks | Source: Morningstar | |
In addition to predictions that some healthcare stocks will do well in 2016, other reasons to invest in healthcare stocks include an improving economy, more access to healthcare through the Affordable Care Act and the aging baby boomers who will likely need additional healthcare services in the next few years.
Sponsors of
But before going all in on a healthcare stock, make sure you're employing the best investing practices.
Keep Reading: 20 Dumbest Moves First-Time Investors Make
How to Invest Money in Healthcare Stocks: Best (and Worst) Practices
Stocks have price tags just like other products and services. Of the many ways to value the price of a stock, a popular starting point is called the price-earnings (P/E) ratio.
Use the P/E Ratio
The P/E ratio looks at a company or sector's price and divides it by its one-year earnings to come up with a number. Now, in and of itself, the P/E ratio doesn't tell you much. But if you compare it to the historical sector P/E, you get an idea of whether a sector or stock is over or undervalued.
The 10-year historical average P/E ratio for the healthcare sector is 14.4, according to a December 2014 FactSet Earnings Insight report. When compared with the Sept. 25, 2015, P/E of 31.21 — according to Fidelity — today's healthcare sector looks a bit pricey. A higher-than-average P/E ratio might suggest that there's more downside price potential than up — in other words, a higher P/E ratio for the healthcare sector would suggest that investing in healthcare stocks is risky.
Sponsors of
But even if a healthcare stock or ETF is a bit overvalued now, if it's a sound company, you could wait to buy when the price drops. The telecom and healthcare sectors are reporting the highest year-over-year growth in sales for Q3 2015, according to FactSet's Nov. 6, 2015, Earnings Insight report; however, the reports also notes that "analysts do not currently project earnings growth and revenue growth to return until Q1 2016."
Investigate Healthcare Stocks Thoroughly
The best practice for investing in healthcare stocks is to perform a thorough investigation of the healthcare sector environment. Just remember that before buying a healthcare stock, you need to do a bit of stock research to make certain you're buying a sound company at a good price. Resources for stock and ETF research include Morningstar, ValueLine and the individual companies' websites.
Allocate Appropriately
And here's one last rule of thumb: To avoid risk, your stock portfolio shouldn't be concentrated solely on healthcare stocks. "In a diversified portfolio that includes all the major asset classes, one goal is to avoid an over-allocation to any specific asset class or sector," said certified financial planner Daniel Zajac.
"With that said, sector funds — in this case, healthcare — might be a fit as a small piece of the overall portfolio for investors with an appropriate appetite for risk," Zajac said.