Penny Stocks: A Beginner's Guide To Investing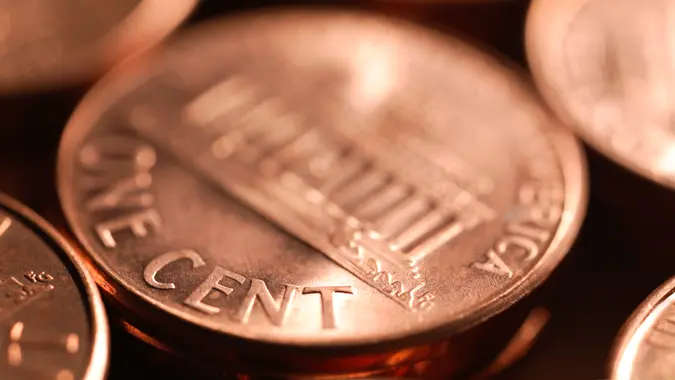 DNY59 / Getty Images
Traditional wisdom for casual retail investors is to avoid penny stocks. The rationale is straightforward: Penny stock markets are small, illiquid and easily manipulated by scammers. However, investors trade billions of dollars every day in such markets, and there are opportunities for savvy investors to make money with penny stocks.
What Are Penny Stocks?
While there isn't an official definition of a penny stock, they are generally known to be stocks trading under $5 per share. Prices can go all the way down to $0.0001 per share. 
Penny stocks are in the category of securities known as microcaps. These companies are generally small, with low stock prices and low market capitalization. The SEC definition of a microcap is a company with a market capitalization of less than $250 or $300 million.
What Is an Over-the-Counter Market?
Investors trade penny stocks in "over-the-counter" markets. That means you won't find penny stocks on large exchanges like the Nasdaq or the New York Stock Exchange.
FINRA, the financial markets regulator in the U.S., oversees all financial markets, including penny stock markets. FINRA oversees two systems that provide quotes for OTC markets: OTC Bulletin Board and OTC Link LLC.
OTC Markets Group Inc. also operates the OTCQX Best Market, the OTCQB Venture Market and the Pink Open Market for over 11,000 U.S. and global securities, many of which are penny stocks.
Investing vs. Speculating
Knowing the difference between investing and speculating is essential for beginners buying penny stocks. If you approach the penny stock market the way you would the regular stock market, you might not find success. It's a different animal entirely.
Investing is when a person allocates capital with the hope of earning a profit over time. Investors try to find opportunities with relatively low risk that have a good chance of generating profits. Often, the time horizon is very long, especially if you're talking about investing for retirement.
Penny stocks, on the other hand, are much more volatile. You could earn 100% or more, or you might lose your entire investment. Speculating is different from investing because traders seek unusually high returns from trades with very high risk. This risk is why experts say you shouldn't put too much of your portfolio into any single penny stock trade.
Are Penny Stocks Legitimate?

Companies that are considered penny stocks aren't necessarily terrible or illegitimate. But the fact that they have such low market capitalizations and share prices by definition makes them speculative. By trading on the over-the-counter markets, they are less liquid and often subject to manipulation. Some may be on the verge of bankruptcy.

But penny stocks are "legitimate" in the sense that they reflect ownership in a company. If you can find a company with a promising future and legitimate financials, it may be worthy of further research. 
How Do Beginners Buy Penny Stocks?
By simply opening a brokerage account, anyone can buy penny stocks. But with the extreme risk, occasions of fraud and lack of public information, you might be wondering if anyone can be successful in buying and trading penny stocks. As with all kinds of trading, the short answer is maybe. Many people lose money trading penny stocks, but there are ways to minimize your risks.
Here are a few tips and strategies beginners should keep in mind.
Don't Risk Money You Can't Afford To Lose
If you're just beginning, this is probably the first thing to internalize. Never trade with money that you can't afford to lose. You could lose it all. Only buy penny stocks with extra money that you don't need for your basic living expenses.
Start Small and Diversify
Don't go all-in with penny stocks, and don't "bet it all" on a single penny stock trade. Keep your total penny stock investments to a small portion of your overall portfolio, and don't put all of your money into a single stock.
Advice

Try to allocate only a small percentage of your overall portfolio to penny stocks. You might turn 1% of your portfolio into 10%. But if you lose that 1%, you can recover from the loss.
Avoid Scams and Red Flags
Because penny stocks are traded OTC, they don't have the same reporting requirements as bigger companies do. This creates an environment ripe for fraud and manipulation. There are many websites and newsletters that advertise fraudulent penny stocks.
Do Your Research
While some penny stock companies don't make their information public, many do. OTC Markets provides investors with quotes, company profiles, security details, news, financials and reports for over-the-counter stocks. Here are just a few elements to investigate:
Reporting status: Is the company reporting its financials or is it behind?
Market cap: What is the value of the company, measured by market cap?
Outstanding shares: How many shares are on the market for trading? This data can guide you on how large of a position to take.
Financials: Is the company profitable or not? What are its revenues and expenses? This data gives you indicators about how valuable the company is.
News: Are there recent press releases or news articles about the company?
Volume: How many shares are trading every day? This data gives you an idea of how liquid the stock is, which is vital for getting out of your position when you want.
Take Your Profits
When trading penny stocks, it's never a bad idea to go ahead and take any profits you see. Your 30% gain today might be a 10% loss tomorrow. That's how volatile penny stock trading is.
Key Takeaways
Penny stock trading offers the potential for huge gains. But that opportunity comes at the risk of losing it all. Trading over-the-counter stocks can be a wild, emotional ride. But you can take a few small steps to limit your risk and maximize the chances for success in this market:
Don't trade with money you can't afford to lose.
Start small and diversify your holdings.
Do your research and avoid the hype.
Take your profits and keep trading another day.
Jared Nigro and John Csiszar contributed to the reporting for this article.
Our in-house research team and on-site financial experts work together to create content that's accurate, impartial, and up to date. We fact-check every single statistic, quote and fact using trusted primary resources to make sure the information we provide is correct. You can learn more about GOBankingRates' processes and standards in our editorial policy.