10 Stocks That Started Strong But Are Falling Hard

7 min Read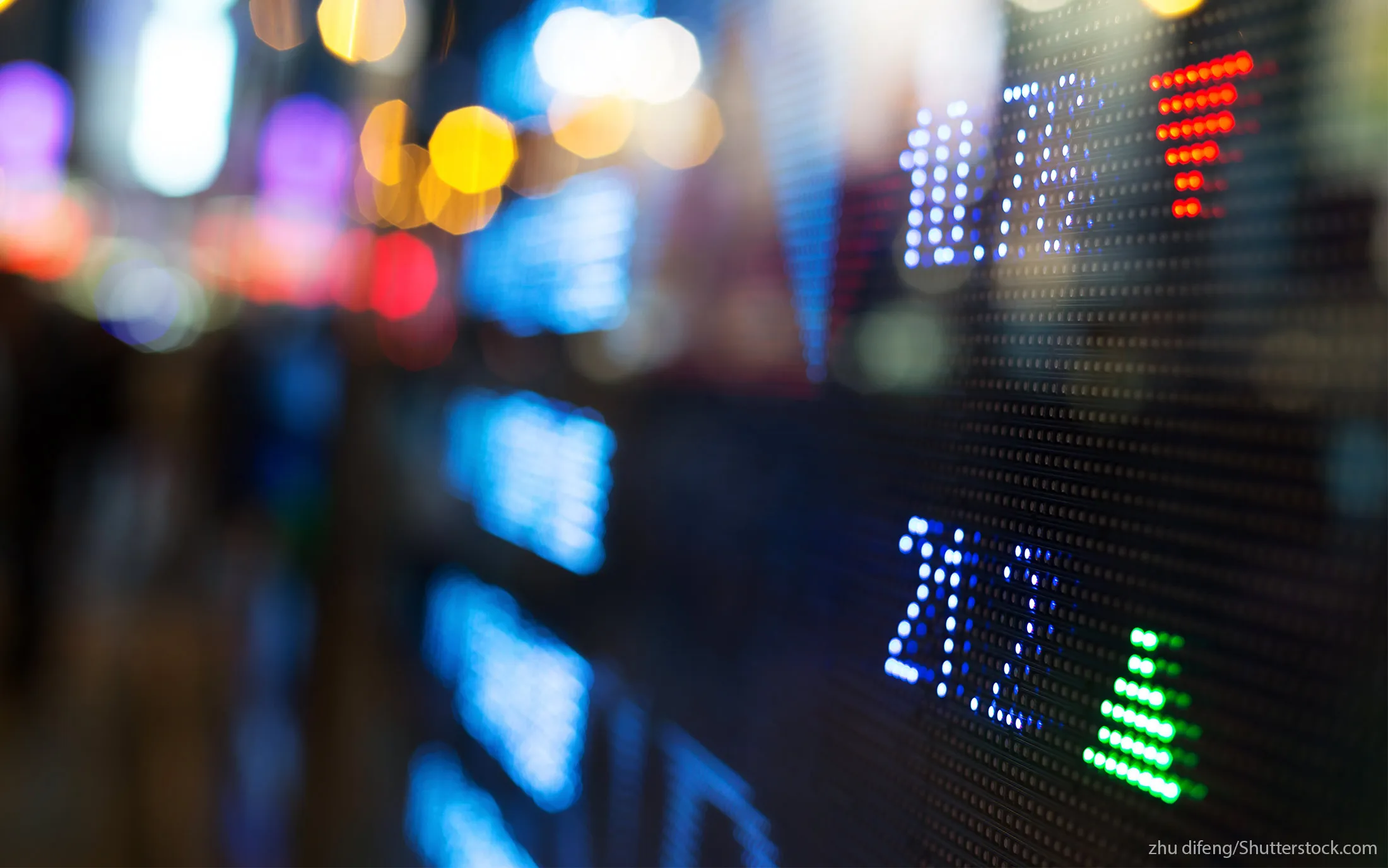 Every investor knows the sting of making a bad trade. Sometimes a company can seem like it has a great business model, but then reality sets in and everything starts to go wrong. Some stocks go public at the wrong time, or choppy markets cut them down to size. In other cases, firms simply cannot live up to investors' expectations.
The biggest lesson for investors is to never put all your eggs in one basket — no matter how sure you are about the chicken. Here are 10 companies that prove that adage.
1. Groupon (NASDAQ: GRPN)
Groupon was one of the fast-growing companies of all time during its days as a private firm, and it popularized the Deal of the Day trend, which was innovative and wildly popular for a time. But, Groupon's problem was that there were few barriers to entry in the "Deal of the Day" category, and soon a host of competition followed the firm into the space. Add to that concerns about whether "Daily Deals" really benefited the participating merchants, and you have a recipe for disaster.
Groupon's initially high-flying stock soon crashed back to earth, and the stock has lingered below $10 a share now after trading as high as $26 a share at one point. Bloomberg Business even reported in February that Groupon had "lost 86 percent of its value since going public more than four years ago."
There might be some hope for Groupon yet, though. The company was trading for a little more than $2 a share in early February, but a recent announcement that Alibaba has bought a share in the company has driven the price up in recent days.
2. GoPro (NASDAQ: GPRO)
Few stocks have been a rougher ride for investors than GoPro. The company itself has become something of an icon, making a unique camera that lets users capture action video footage in a far more effective way than traditional cameras. That has made GoPro's cameras wildly popular with all types of consumers, especially those in alternative sports.
Despite this, like so many other high-flying tech firms, GoPro has let investors down by failing to live up to hyper-optimistic growth expectations. While the firm's stock once traded for about $90 a share, current prices languish around $13 a share. There are some reasons for optimism, including a new deal with Microsoft. For now, though, investors are simply hoping for better times ahead for the stock price.
3. Box (NYSE: BOX)
Box is a cloud-based online storage medium that lets companies manage and store content virtually. This allows employees easier access to sharing files to collaborate on projects.
The applications software industry was hot for several years, and the industry has expanded. Unfortunately, that has not translated into substantial earnings thus far, and the company continues to lose money. That has led Box's once-hot stock fall roughly 40 percent since its very successful IPO. But, analysts remain optimistic about the company, so only time will tell what success investors might find.
4. OnDeck Capital (NYSE: ONDK)
There has been more change and revolution in the financial industry in the last few years than there had been for a century prior. One example of that change is OnDeck Capital. This alternative financial products company lends money to businesses with a particular focus on small businesses.
Investors at the firm's IPO initially cheered the stock's unique approach, but that euphoria quickly gave way to doubts about the sustainability of margins and concerns over credit quality in the company's portfolio.
OnDeck's stock moved up to more than $20 a share after its IPO, but today the stock is trading for roughly $7 a share. The company continues to make efforts to improve shareholder value, but concerns remain.
5. The Container Store (NYSE: TCS)
Investors who also have a penchant for home organization might be familiar with The Container Store. The retailer sells storage and organization products and systems to consumers across the U.S. Many investors thought the company was a great bet when it first went public since it dominates its niche. The problem seems to be that the niche is not all that large.
As many investors have found out, it's difficult to build an entire store concept around selling boxes, bins and other organizational products. The Container Store has had some rocky quarters of late with earnings and sales disappointing many investors. But, if the economy picks back up, the company might see its stock rebound some. A rebound cannot come soon enough for investors who have watched the stock slide from roughly $45 a share to around $5 a share today.
6. Quotient Technology (NYSE: QUOT)
Quotient Technology might be better known to many investors as Coupons.com. The firm operates one of the premier websites in its space connecting retailers and consumers.
The company was initially a high flyer following its IPO, rising to as high as $30 a share on strong growth in traffic. But an evolving internet landscape and the rise of mobile internet has led to concerns about Quotient Technology's sustainability among investors, and the stock has slid to around $9 a share. And although Quotient's earnings reports have been good of late, some investors remain skeptical about the company's long-term health.
7. Etsy (NASDAQ: ETSY)
Etsy is an online marketplace best known for connecting buyers and sellers of homemade goods, from candles to curtains and everything in between. The company is the dominant player in its niche and has a substantial brand, which it has built up over time. Given this dominance, it's natural that investors responded positively to the IPO and pushed the stock as high as $35 a share.
Unfortunately, that optimism soon faded and was replaced by concerns about the size and growth potential of Etsy's market. Weighing on Etsy has been the possibility of competition from larger giants like Amazon and eBay. Etsy's stock today trades around $9 a share.
8. Michael Kors (NYSE: KORS)
Few brands have become hotter stocks than Michael Kors. The company, perhaps best known for its purses and watches, was all the rage in fashion circles for a while. That popularity helped power the stock higher for several years after its IPO, with the company peaking in value nearly $100 a share.
Since then, concerns have emerged over the production of Michael Kors products, the falling appeal of its brand, renewed competition from Coach and international headwinds for the company. All of these factors have helped push Michael Kors stock down to less than $60 today. But, the company experienced a recent rebound driven most likely in part by better earnings.
9. Twitter (NYSE: TWTR)
Twitter has been a controversial stock almost from the date of its IPO. The iconic company operates one of the most popular social media platforms, and it's used by millions of people to communicate information around the globe. In another world, Twitter might be a dominant firm in the online landscape, but as popular as the firm is today, it's still arguably very much overshadowed by Google, Facebook and even LinkedIn on several metrics.
Although Twitter's popularity and the growth in its platform appeal to many investors and its stock was more than $70 a share at one point, Twitter's stock is trading at around $18 or $19 today.
10. Molycorp (NYSE: MCP)
Molycorp might not be as well-known as many of the other names on this list, but the company was once one of the biggest producers of rare earth elements — the minerals that are integral to a whole host of modern devices from cellphones to military equipment.
The company had its time in the sun, and the stock price was near $80 a share at one point. But, Molycorp was "hit by slumping commodity prices and waning demand from China," reports MarketWatch. That led the company to suffer loss after loss and setback after setback until the firm was finally forced into bankruptcy protection. Today's Molycorp's stock fetches less than a nickel a share.
Keep Reading: 10 Stock Market Predictions for 2016
All stock prices are according to Yahoo Finance's historical price data for each company's stock. Stock prices are current as of March 9, 2016.
About the Author