20 Beaten-Down Stocks Likely To Bounce Back After COVID-19
2020 has been rough for these stocks, but that might change.
GTS Productions / Shutterstock.com
A plunging price for a stock is a potential opportunity at times. Markets frequently see certain companies where stock prices drop greatly even though the core business remains largely intact. In that case, many investors see it as a buying opportunity — a chance to buy a proven performer at a low price. If the stock bounces back, it can make for a big profit.
Of course, there is absolutely no way of knowing for sure which stocks are going to bounce back and which aren't. You can make an educated guess based on the conditions of the economy, but don't forget that you're trying to do so alongside everyone else. That said, here are some stocks that have seen shares crash hard in 2020 but have clear reasons for expecting their businesses to return to a more normal situation in the not-so-distant future.
Last updated: Sept. 24, 2020
1/20
Danny Lehman / Norwegian Cruise Line
Norwegian Cruise Line Holdings Ltd. (NCLH)
Current price: $15.08
52-Week High: $59.78
Cruise lines are clearly among those industries that simply cannot operate safely until the coronavirus has been almost completely beaten back. Even if cruise lines never completely recover, it seems likely that many people will be ready to eventually take a cruise again even if it's not for a few years.
2/20
Andy Newman / Carnival Cruise Lines
Carnival Corp. & PLC (CCL)
Current price: $14.33
52-Week High: $51.94
Like Norwegian Cruise Lines, Carnival would appear to have a chance for a recovery in the long term. If you can buy at prices reflecting the pandemic, that could mean good returns over the next several years provided it can ride out the present.
3/20
Konektus Photo / Shutterstock.com
Coty Inc. (COTY)
Current price: $3.09
52-Week High: $13.42
Demand for beauty products is low when people are largely staying at home and wearing masks when they aren't. However, when things begin opening back up, that could mean that much of the missing revenue now will come back and buoy the stock price in the process.
United Airlines Holdings Inc. (UAL)
Current price: $38.35
52-Week High: $95.16
Airlines are another industry that were unable to operate safely in the pandemic, at least not at full capacity. However, as long as you believe that people will eventually return to air travel, there's reason to believe that these stocks could be due for a strong run post-pandemic.
5/20
NAN728 / Shutterstock.com
Royal Caribbean Cruises Ltd. (RCL)
Current price: $61.35
52-Week High: $135.32
The bad PR surrounding health issues on cruise liners could mean that "back to normal" will still mean less overall business than was expected pre-pandemic. However, with stocks down this far, even returning to 75%-80% of its previous business might create a strong jump from where it is currently.
Find Out: 26 Smartest Ways To Invest Your Money During the Pandemic
Oneok Inc. (OKE)
Current price: $25.68
52-Week High: $78.48
Oneok is a natural gas company that focuses on pipelines that move natural gas and crude oil. Crashing oil prices appear to be the main culprit of this fall, and crude oil has long been a volatile commodity. If prices do swing back up sharply as demand increases, that could mean Oneok's stock will follow.
7/20
Jay L. Clendenin / Los Angeles Times via Getty Imag
Occidental Petroleum Corp. (OXY)
Current price: $11.09
52-Week High: $47.58
The pandemic has meant less driving and less need for gas, sending oil prices lower. If the global oil market recovers with a post-pandemic surge in demand, it could mean that most companies in the industry will also get a boost.
8/20
rafapress / Shutterstock.com
TechnipFMC PLC (FTI)
Current price: $6.70
52-Week High: $24.66
This is a British oil and gas exploration firm. Costly projects to drill for oil are hard to finance when oil prices are low. If they bounce back, this could be one stock that will rise with them.
American Airlines Group (AAL)
Current price: $12.26
52-Week High: $31.67
American added to its total revenue in each year from 2017-19, so one could argue it was headed in the right direction prior to the pandemic. If it can get back close to those pre-pandemic numbers over the long term, this would likely make the current price very low.
10/20
Jonathan Weiss / Shutterstock.com
Marathon Oil Corp. (MRO)
Current price: $4.45
52-Week High: $14.07
Marathon's current price-to-book ratio is a very low 0.31, indicating that it has considerable assets on hand in spite of its current troubles. Those assets could mean it would be well-positioned to take advantage of an increase in oil prices.
Noble Energy Inc. (NBL)
Current price: $8.94
52-Week High: $25.08
The fact that Noble Energy posted over $1 billion more in revenue in 2019 than it had in 2016 could point toward it being one of the oil companies that could be in a position to take advantage of an increase in oil prices, should it materialize in the next few years.
12/20
Lerner Vadim / Shutterstock.com
Delta Air Lines Inc. (DAL)
Current price: $30.00
52-Week High: $62.48
Delta's price-to-earnings ratio of 4.86 would suggest that it's priced very low based on the last 12 months of profits. And while that could continue to be the case well into 2021, it also suggests that there's a lot of room to grow if/when the industry returns to normal.
13/20
Jonathan Weiss / Shutterstock.com
Simon Property Group Inc. (SPG)
Current price: $65.16
52-Week High: $158.40
This real estate investment trust (REIT) owns properties focused on activities like shopping, dining out and other forms of entertainment. While these businesses are currently hurting, it might be a safe bet that in the long run, they will bounce back after the coronavirus subsides.
Where's My Second Stimulus Check? 32 Answers to Your COVID-19 Money Questions
14/20
rafapress / Shutterstock.com
Diamondback Energy Inc. (FANG)
Current price: $31.06
52-Week High: $99.84
Independent oil and gas companies are currently in a bad spot, particularly those that have been focused on expensive fracking projects. However, if oil prices bounce back post-COVID-19, that could be a big boost for companies like Diamondback Energy.
15/20
Jonathan Weiss / Shutterstock.com
Xerox Holdings Corp. (XRX)
Current price: $18.12
52-Week High: $38.47
With so much traditional office work being done remotely right now, Xerox is seeing reduced demand for its office equipment. If people return to doing more of the copying and printing they used to do pre-pandemic, it could translate to a gain for this stock.
16/20
AdrianHancu / Getty Images
Schlumberger Limited (SLB)
Current price: $17.27
52-Week High: $41.14
Low oil prices affect companies across the industry. Sclumberger Limited is a technology provider for the industry that has seen shares drop. If there is a recovery in the price of crude oil, it's likely to help Schlumberger as well.
National Oilwell Varco Inc. (NOV)
Current price: $10.77
52-Week High: $25.81
Another technology provider to oil companies, National Oilwell Varco is probably seeing fewer drilling projects get the green light as long as crude oil is cheap. As such, a boost in oil prices could mean more work for this company.
PVH Corp. (PVH)
Current price: $64.49
52-Week High: $108.06
PVH is an apparel company that owns brands like Tommy Hilfiger and Calvin Klein. The pandemic has people going out far less, which probably means that clothes are less of a priority right now. That could also mean that there's pent-up demand that could produce a jump after the pandemic.
19/20
Chalabala / Getty Images/iStockphoto
Howmet Aerospace Inc. (HWM)
Current price: $17.06
52-Week High: $34.27
Howmet Aerospace is a company that makes things like jet engine components and offers other solutions to transportation companies. It's likely that its current slump is connected to the similar slump for airlines, so it could also bounce back in the same way airlines might.
20/20
Andrew Zarivny / Shutterstock.com
MGM Resorts International (MGM)
Current price: $17.03
52-Week High: $34.27
Hotels and casinos are both types of businesses that are being heavily impacted by the pandemic. But while they struggle to operate safely right now, there aren't as many issues that would seem to translate to a long-term decline for hospitality industries.
More From GOBankingRates
Stock prices are accurate as of Sept. 22, 2020.
Photos are for representational purposes only and therefore may not be of the company listed.
About the Author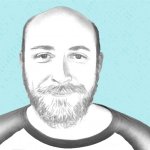 Joel Anderson is a business and finance writer with over a decade of experience writing about the wide world of finance. Based in Los Angeles, he specializes in writing about the financial markets, stocks, macroeconomic concepts and focuses on helping make complex financial concepts digestible for the retail investor.