Bezos Dumps More Amazon Shares To Help Increase Net Worth by $10.5B in a Day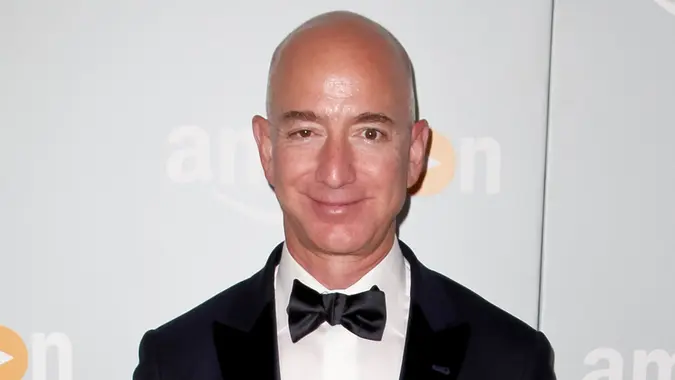 Tibrina Hobson / Getty Images
Jeff Bezos sold 1 million shares of his Amazon stock on Monday and Tuesday this week, according to new filings with the Securities and Exchange Commission.
The sale, which is worth $3 billion, helped increase the Amazon founder's net worth by $10.5 billion on Wednesday, Bloomberg reported, one of the largest increases in a single day. It was part of a prearranged trading plan intended to comply with insider trading regulations. Bezos' ownership stake in the company is now 10.6%. He has sold about one-fifth of his holdings since the company went public in 1997, according to Bloomberg.
Amazon stock was trading between $2,950 and $3,075 per share on the days of the sale. The company's stock value has surged by 75% this year as online shopping has increased during the pandemic. The company has also continued to expand its grocery delivery and cloud computing services. At its initial IPO in 1997, Amazon stock debuted at $18 per share. 
Combined with two previous sales earlier this year, Bezos has now sold more than $10 billion worth of Amazon shares in 2020. According to Forbes, his estimated net worth is $189.6 billion, keeping him in the top spot of the world's richest people. 
In addition to his media ownership of the Washington Post and interests in space travel with aerospace company Blue Origin, Bezos has also expanded his philanthropic ventures. He recently announced a network of nonprofit preschools, and in February committed $10 billion to fighting climate change with the Bezos Earth Fund.
Learn more about Bezos' and Amazon's impressive finances.
More From GOBankingRates