Can Apple Stock Reach $1,000?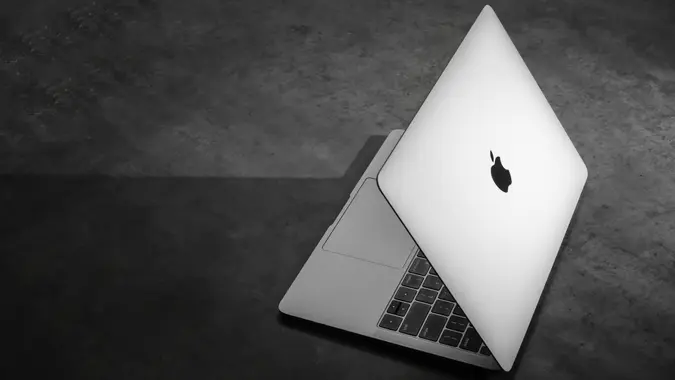 NguyenDucQuang / Getty Images
Apple, one of the largest tech giants in the world, designs and manufactures cell phones, laptops, and smart devices. On Feb. 24, 2023, Apple (NASDAQ: AAPL) stock opened at a price of about $147 per share.
See: 3 Things You Must Do When Your Savings Reach $50,000
While it may seem impossible that Apple stock will ever be valued at $1,000, this is not completely out of the realm of possibility. However, no stock can guarantee a specific return on any asset, even seemingly unbeatable companies like Apple.
Will Apple's Stock Ever Hit $1,000?
The stock market is unpredictable, and it's impossible to say for certain whether Apple's stock will hit $1,000. Numerous social and political influences can affect Apple's stock. The market trends, global and domestic economic conditions and the company's financial performance all play a role in the stock price. Stock prices can also fluctuate in response to news — and rumors. Changing trends make predicting Apple's future performance difficult.
However, examining Apple's history and future plans can provide some insight as to whether Apple stock can reach $1,000.
The Bull Case
Apple has put a number of new initiatives in place that could potentially boost its stock to the $1,000 level, including the following.
New Product Releases
Apple regularly releases new products such as iPhones, iPads and Macs. With its loyal following, each new product that does well boosts the company.
As of mid-February 2023, Apple has announced three new products this year, including the HomePod, which will enhance audio clarity in households. Its AR/VR headset is rumored to be up for release mid-year.
Expansion Into New Markets
Apple has been expanding into new markets, such as healthcare and automotive, which could provide new revenue streams and diversify its business.
The company is making strides with its planned blood glucose tracking feature on the Apple Watch. It's even been rumored — but not confirmed by Apple — that it is working on an electric, self-driving Apple Car.
Chip Development
Apple has developed its own custom chips for its devices, which could provide a competitive advantage and potentially drive the stock price higher if the chips remain successful. The M2 chip was announced in 2022, and it's possible that an M3 chip will be revealed in 2023.
The Bear Case
However, while it's possible that Apple's stock will reach $1,000, any of the above factors could end up going poorly — there are simply no guarantees in the stock market. Even if all goes well, it's more likely that the company will perform a stock split before its price reaches $1,000.
Stock Split
A stock split is a corporate action in which a company divides its existing shares into multiple shares. The total number of shares increases, and the value of each individual share decreases proportionally. Remember that you will receive additional shares in your account according to the terms of the split, so you won't lose any value in a stock split.
Apple has a history of splitting its stock — since it went public in 1980, Apple has split its stock five times. It has never had a share value of over $200, so $1,000 per share would be a stretch.
A stock split is not necessarily a bad thing. It would keep stock prices more accessible for average investors and improve liquidity, making it easier to trade. A stock split does not mean the company is doing poorly — often, it means the opposite.
How To Buy Apple Stock

Follow these steps to buy Apple stock if you don't already have a reliable trading account.

Choose a brokerage firm: Some popular firms include Robinhood, TD Ameritrade, Fidelity and Charles Schwab. 
Add trading funds to your account: You can typically do this by linking your bank account or by transferring funds from a credit card or debit card. 
Search for Apple stock and plan out the order: Use your brokerage firm's trading platform to place an order for Apple stock.
Choose the order type: Choose a limit order if you want to buy each share at a specified price, or a market order if you want to buy the stock at the market price.
Monitor your investment: Once you've bought the stock, track its price and watch for news that may affect the company's performance.

Keep in mind that brokerage accounts are not FDIC-insured in the same way that bank accounts are. You can lose money if Apple's stock decreases in value.
Final Take
It's possible that Apple stock will reach $1,000 as it continues to launch new products and diversify into various sectors. However, based on its history, it's more likely that the company will perform a stock split before its stock hits $1,000.
FAQ
Is Apple a good long-term investment?

As a blue chip stock and a member of the S&P 500, Apple is a solid choice for a long-term investment.

How high can Apple stock go?

There is no limitation to the highest price that Apple's stock can reach. However, it's likely that the company will split its stock as it rises to attract new investors.

How much will Apple stock be in 2030?

Trading Education projects that Apple stock will reach $500 in 2030. However, due to the volatility of the stock market, few analysts predict prices so far out, and those predictions change frequently.

What will Apple be worth in five years?

Trading Education offers a $468 prediction for Apple stock by the end of 2028. Gov Capital is far more optimistic, with a prediction of $1,378.43 in five years. Again, though, stock price predictions beyond one year are rare from analysts, because they are so unreliable.
Amber Barkley contributed to the reporting for this article.
Information is accurate as of Feb. 24, 2023, and is subject to change.
Editorial Note: This content is not provided by any entity covered in this article. Any opinions, analyses, reviews, ratings or recommendations expressed in this article are those of the author alone and have not been reviewed, approved or otherwise endorsed by any entity named in this article.
Our in-house research team and on-site financial experts work together to create content that's accurate, impartial, and up to date. We fact-check every single statistic, quote and fact using trusted primary resources to make sure the information we provide is correct. You can learn more about GOBankingRates' processes and standards in our editorial policy.