High-Dividend Stocks for $20 or Less
Get the upside of a regular dividend with these low-cost stocks.
When a company's share price rises too high, even the smallest stake could cost much more than you're ready to invest.
Amazon costs more than $1,500 for a single share; A share of Google parent Alphabet is more than $1,000. And although you can buy a burrito at Chipotle for a very reasonable $7, even one share of stock in the company will put you out more than $300.
Buying three or four shares for the cost of an ATM withdrawal is a whole different prospect than spending an entire paycheck for a single share. Fortunately, there are plenty of options for stocks that will cost you less than $20 a pop. These cheap stocks might or might not be great investments in the long run, but you won't have to clear out your savings account just to take your shot.
Click through to see which companies offer you good prospects for the future at a reasonable price.
1/10
Mike Mozart / Flickr.com
American Eagle Outfitters (AEO)
Price: $19.54
YTD Change: +3.94 percent
Dividend Yield: 2.81 percent
American Eagle's stock continues to trade well below its 2007 high, but it's up more than 80 percent from a 52-week low set in August 2017. Despite this jump in price, the company still has a price-sales ratio under 1 and pays a dividend yield of over 2.5 percent. Now is a good time to add dividend stocks to your portfolio.
Founded in 1977, Pittsburgh-based apparel chain American Eagle Outfitters provides clothing to adults under its American Eagle Outfitters, Aerie, Tailgate and Todd Snyder New York brands. The company operates more than 900 American Eagle Outfitters stores and more than 100 Aerie stores and ships to 81 countries through its websites.
The AES Corporation (AES)
Price: $10.85
YTD Change: +0.11 percent
Dividend Yield: 4.79 percent
AES is a utility company based outside of Washington, D.C. It owns and operates power plants and sells electricity to everyone from individual consumers to industrial users. It uses a broad range of fuel sources, from solar to coal, and operates throughout the U.S., South and Central America, Europe and Asia.
Utility stocks are notoriously boring but steady investments that are a great way to balance your investments against riskier bets elsewhere. Sure, the company's stock price has remained frustratingly stagnant during the overall market's rally over the past nine years, but AES pays a healthy dividend yield of almost 5 percent. If a bear market is waiting around the corner, the company could bolster your portfolio against a broader market decline.
3/10
everydayplus / iStock.com
Coty (COTY)
Price: $19.40
YTD Change: -2.46 percent
Dividend Yield: 2.58 percent
New York-based Coty makes and sells consumer beauty and luxury products through a broad lineup of different brands. The company made a big splash a few years ago when it purchased a portfolio of 43 brands from Procter & Gamble that included COVERGIRL and Clairol.
Coty's big purchase seems to be paying off, as it recently announced better-than-expected quarterly revenue and earnings. The stock hasn't shown a ton of growth in the last five years, but it offers a solid dividend yield of over 2.5 percent. If Coty's acquisitions lead to ongoing revenue and earnings growth, the share price could soon be on the rise.
Kinder Morgan (KMI)
Price: $16.33
YTD Change: -9.63 percent
Dividend Yield: 3.06 percent
Houston-based Kinder Morgan is an energy infrastructure company that operates pipelines throughout North America. It mostly carries natural gas but also owns oil fields and gathers and distributes crude oil, making it a stock to buy if you want to invest in oil. The company's exposure to oil led to a decline in revenue and profits after oil prices crashed in 2014 and also bludgeoned its stock price, which trades at about a third of its April 2015 value.
It's possible the stock has been punished too severely. Revenue and profits declined after oil prices plunged, but by a lot less than the stock did. Kinder Morgan now has a healthy dividend and plans to keep increasing it through 2020. It also has started projecting a return to earnings growth. All this could point to a solid dividend stock that's available at an attractive price.
5/10
scyther5 / iStock.com
BGC Partners (BGCP)
Price: $14.33
YTD Change: -5.16 percent
Dividend Yield: 6.1 percent
New York-based BGC Partners is a brokerage firm that provides services to the financial and real estate markets across the globe. Clients include banks, broker-dealers, trading firms, hedge funds, governments, corporations, property owners, real estate developers and investment firms.
Who makes the most money off of sports betting? In the long run, it's the bookie. Likewise, there's a lot of steady money from simply facilitating everyone else's bets on the markets. Not only have shares in BGC Partners more than tripled in value over the last five years, but the company's dividend yield is excellent and its revenue continues to grow.
Sirius XM Holdings (SIRI)
Price: $6.54
YTD Change: +22.01 percent
Dividend Yield: 0.67 percent
Sirius XM is a New York-based satellite radio company that was born out of a merger between XM and Sirius in 2007. The company is home to the legendary radio personality Howard Stern and has about 27.5 million subscribers.
The stock has been on a pretty astonishing tear in the last decade. It traded as low as at a nickel a share in 2009 and has fought its way back since, currently trading at about 130 times what it did at that point. Although revenue growth is starting to slow, the company did add a dividend at the end of 2016 and continues to deliver profits. It's too late to capitalize on the 2009-2017 stock price renaissance, but with Sirius XM moving toward a more sustainable business model, there could be room for further stock growth.
Penny Stocks Turning It Around: Top Penny Stocks of 2017
Old National Bancorp (ONB)
Price: $18.20
YTD Change: +4.3 percent
Dividend Yield: 2.86 percent
Founded in 1834, Evansville, Ind.-based Old National Bancorp is a regional bank that operates almost 200 locations across Indiana, Kentucky, Michigan, Wisconsin and Minnesota.
Regional banks might not be the sexiest investments, but they typically offer stable returns over time. Old National Bancorp's shares have gained a modest 30 percent or so over the last five years, but the company did add a dividend over that period that has been increased three times since it was introduced.
8/10
comzeal / iStock.com
Pitney Bowes (PBI)
Price: $12.87
YTD Change: +15.12 percent
Dividend Yield: 5.83 percent
Stamford, Conn.-based Pitney Bowes provides equipment and services for mailing and office solutions to businesses of all sizes, including everything from mail sorting machines to bulk-production printing. The company has been in operation since 1920.
Sometimes, being the biggest name in an industry relatively few people know about can make for a great stock. Pitney Bowes delivers consistent profits and pays a high dividend. The company's price ratios for its sales and earnings indicate its stock could be undervalued.
9/10
Tim Boyle / Getty Images
Hanesbrands (HBI)
Price: $20.01
YTD Change: -4.3 percent
Dividend Yield: 3 percent
Hanesbrands operates out of Winston-Salem, N.C. and makes men's, women's and children's apparel, including underwear, activewear and T-shirts. Its brands include Hanes, Champion, Playtex and Donna Karan.
Hanesbrands has seen consistent revenue growth in recent years and pays a dividend yield of around 3 percent. The company is a good choice for beginning investors. Just wait till they get their shares on you.
10/10
Lighthousebay / iStock.com
Covanta Holding (CVA)
Price: $14.80
YTD Change: -12.43 percent
Dividend Yield: 6.76 percent
Covanta provides waste management and energy services to municipalities across the U.S. and Canada. Its energy-from-waste facilities burn more than 20 million tons of trash annually to produce electricity. Covanta also recycles more than 500,000 tons of metal each year.
The company offers an approach to sustainable waste management and renewable energy that could become increasingly popular with cities looking for ways to improve their environmental impact. Meanwhile, Covanta's dividend yield is above 6.5 percent and its stock price remains very affordable for most investors.
Click through to learn the fastest growing industries to invest in for 2018.
Pricing information is accurate as of market close on March 9, 2018.
This article is produced for informational purposes only and is not a recommendation to buy or sell any securities. Investing comes with risk to loss of principal. Please always conduct your own research and consider your investment decisions carefully.
Photos are for illustrative purposes only. Some of the photos might not depict the specific companies listed in this article.
About the Author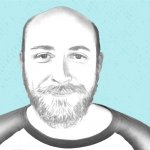 Joel Anderson is a business and finance writer with over a decade of experience writing about the wide world of finance. Based in Los Angeles, he specializes in writing about the financial markets, stocks, macroeconomic concepts and focuses on helping make complex financial concepts digestible for the retail investor.