Elon Musk Absolutely Grills Robinhood CEO in 'Electric' Interview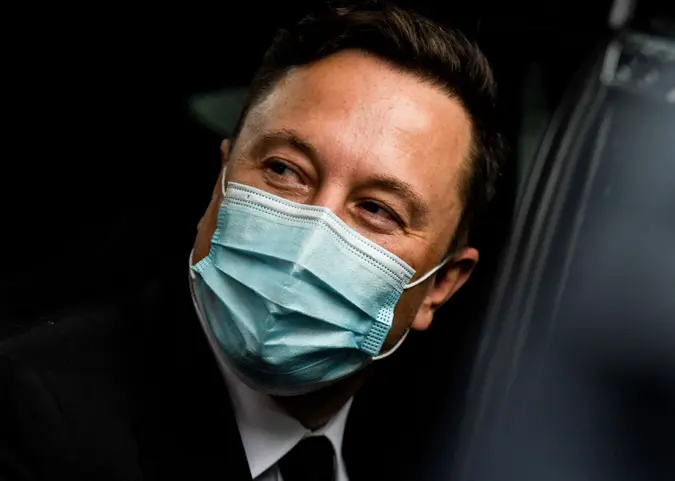 FILIP SINGER/POOL/EPA-EFE/Shutterstock / FILIP SINGER/POOL/EPA-EFE/Shutterstock
During last week's short squeeze of GameStop (NYSE: GME), the brokerage firm Robinhood halted trading in that and other names that had been targeted by day traders, many of them from the subreddit WallStreetBets.
See: Robinhood Blocks Traders on Reddit and Beyond from Buying GameStop Stock – Make Sense of the Market Mayhem
Find: Meet All the Major Players in the Robinhood vs. GameStop Saga 
Robinhood has no minimum account size and works through an easy phone app, making it friendly to small customers who like to trade. GameStop shares traded freely at several other brokerage firms and apps, but anyone who used Robinhood was shut out. This made customers, lawmakers, and many famous investors incredibly angry and suspicious – and raised questions about who was calling the shots. Was Robinhood protecting professional investors? Was Citadel, the hedge fund company that executed most Robinhood trades, putting pressure on the brokerage?
After a weekend of speculation, the CEO of Robinhood, Vlad Tenev, appeared on Elon Musk's Clubhouse audio app to explain what happened. The Washington Post reports that the halt was ordered by securities regulators until Robinhood could increase its capital.
And listeners were floored by the way Musk took Tenev to task, especially because even late last week, it was unclear whether Musk was on the side of the Redditors or the hedge funds.
Elon Musk grilling the CEO of Robinhood on Club House was….the first time I've ever heard somebody verbally raise an eyebrow.

— ❤️????????Sophia????????❤️ (@SophiaPointe)

February 1, 2021
As it turns out, Elon Musk was the best interviewer of the night. He should host a podcast lol

— Sawyer Merritt ???????? (@SawyerMerritt)

February 1, 2021
D whole wrld wz searching 4 #Vlad and he shows up on #Clubhouse WITH @elonmusk! That was truly electric. And #elon shud try journalism too. And Elon being Elon all thru the podcast. Another company?!! What a podcast.??'?

— Sirish (@SirishDarbha) February 1, 2021
See: Learn from the GameStop Frenzy with This Quick Guide to Short Selling
Find: If You Would Have Bought Only 100 Shares of These 10 Stocks, You Would Be Incredibly Rich
Over the course of the interview, Tenev revealed that the National Securities Clearing Corporation apparently asked Robinhood to post $3 billion to continue trading in GameStop and other stocks targeted by day traders.
Talking to

@elonmusk

on Clubhouse right now, Robinhood CEO

@vladtenev

says the company's external clearinghouse partner, using a complicated formula tied to volatility, demanded it post $3 billion in collateral to back meme stock margin trades last Thursday.

— Alex Heath (@alexeheath)

February 1, 2021
Elon Musk: To what degree are you beholden to Citadel

Vlad: There was a rumor that Citadel or other Market Makers pressured us into doing this. That was just false. This was a clearinghouse decision based on capital requirements. Citadel and other Market Makers weren't involved

— Sheel Mohnot (@pitdesi)

February 1, 2021
The clearing firms like NSCC ensure that cash and shares are exchanged to complete trades. The concern was that so many customers had used margin to buy shares that they might not be able to cover their trades if they lost money. Until Robinhood could put up the money to show that the trades were protected, the NSCC would not handle them.
At this point, Robinhood had only $2 billion in trading capital, so it had to scramble to raise funds.
See: Gen Z and Millennials Lead 'Retail Investing' Trend – Owning Up to 25% of the Stock Market
Find: Tesla CEO Elon Musk Loses Billions, Touts Etsy and GameStop, Lands Rockets
Tenev said that he would have appreciated more transparency about the clearing firm's requirements, and that is likely to be the focus of legislators and regulators after all this shakes out. Of course, discussing it on an invitation-only app chat isn't exactly transparent, either.
More From GOBankingRates: