Elon Musk's Response to Stock Surge: "Crazy Times" — Should You Be Wary?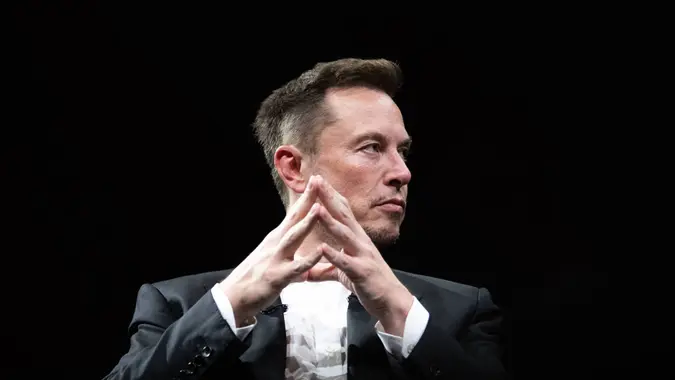 JEANNE ACCORSINI/SIPA/Shutterstock / JEANNE ACCORSINI/SIPA/Shutterstock
Elon Musk took to Twitter to comment on Microsoft and Nvidia's enormous gains this week — both companies have been riding the AI wave — following Microsoft's announcement that it was rolling out new AI features.
"Crazy times," Musk tweeted.
As Insider reported, combined, the companies gained as much as $192 billion in market capitalization during July 18's intraday trading. Microsoft and Nvidia ended the day with respective increases of $102 billion and $26 billion.
As of July 20, shares of Microsoft are up 48% year-to-date, while shares of Nvidia are up an eye-popping 229%.
Musk is known for commenting on stocks and companies, but whether this is a warning on how they will be faring is another story. Musk himself has benefited from the AI-driven tech bull market, as shares of Tesla are up 170% year-to-date.
The gain in Microsoft and Nvidia market capitalizations reflects high investor expectations for how much these tech giants will benefit from the coming boom in generative AI, said Peter Cohan, associate professor of management practice at Babson College.
"Musk's red flag comments are a sign that he is behind in the race to capitalize on generative AI. To be sure, at some point there will be a reckoning for all the high valuations for generative AI companies. But to walk away now, investors would be giving up tremendous upside in the years ahead," Cohan said.
Tesla reported earnings on July 19, beating analyst estimates. Yet, during the earnings call, Musk's comments about the economy being in "turbulent times" sent the stock down.
"One day, it seems like the world economy is falling apart and the next day, everything is fine. I don't know what's going on. It'd be totally fine. I wish I did. So, I mean that's why I say like I was on Twitter, I posted like just really advising because I care a lot about the sort of small shareholders, especially ones that have stuck with us through thick and thin," he added, according to a transcript of the call.
Where Will AI and Tech Stocks Go For the Rest of the Year?
In terms of where tech stocks will be heading in the second half of the year, several experts see a continued bull market driven by AI.
"There will be winners and losers in tech, but ultimately we see a strong 2H ahead for the tech sector with a new tech bull market underway heading into a June earnings season that should bring more optimism into Street forecasts for the rest of FY23/FY24," Wedbush Securities analyst Dan Ives stated in a clients note.
Ives added that while both Microsoft and Nvidia are at the top, "this battle will be a long one over the next decade."
"We expect other technology companies besides Google, such as Oracle, Amazon, Salesforce, Palantir, MongoDB, Apple, IBM, Meta, Adobe, Snowflake, C3.ai, and other tech stalwarts along with smaller players in the industry, to collectively spend tens of billions in this AI arms race in 2023/2024."
More From GOBankingRates