Here Are 18 Stocks Jim Cramer Is Watching Right Now: Is it Time For You To Invest?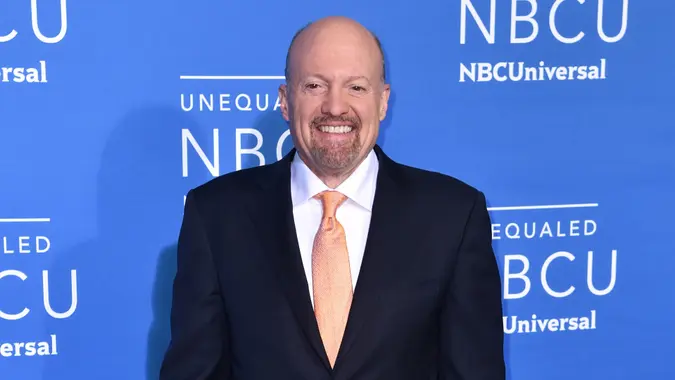 Stephen Lovekin/Shutterstock / Stephen Lovekin/Shutterstock
Former hedge fund manager and CNBC Mad Money Host Jim Cramer watches stocks religiously so you don't have to.
If you're wondering whether it's the right time to invest, these stock choices could create significant returns for your portfolio. These stock choices are directly from Jim Cramer's notebook.
The first listed call from Cramer focused on some of the biggest names in AI from Goldman Sachs. Other stocks include three in the financial arena such as SoFi, Visa, and Upstart. While not all of these are buys, you may want to watch how they progress over the next few weeks or months to determine how these could fit into your investment strategy.
More From GOBankingRates