Jaspreet Singh Says These 3 Factors Are Driving Down the Stock Market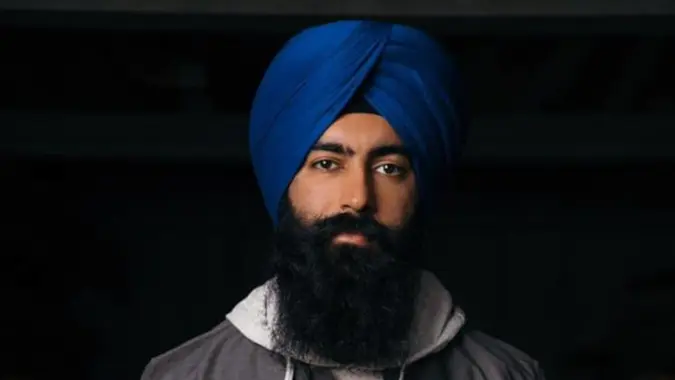 Jaspreet Singh / Jaspreet Singh
Defying expectations, the U.S. stock market in 2023 performed well during the first seven months of the year amid resilient U.S. economic activity and a relatively robust labor market. The somewhat stable economy has fueled healthy returns and propelled investor optimism. The S&P 500 is up around 12% year to date.
However, concern has been creeping in as inflation has risen for two straight months — and stocks in September have deflated. The S&P 500 is set to finish the month down 4%, the Nasdaq Composite is off 5% in September and the Dow is on track for a 2.6% decline. The three markets are expected to be down 2.8%, 3.3% and 1.7% for the quarter, respectively, per CNBC.
"The market only a few months ago was worry free amid the belief that the Fed could engineer a soft landing, and now the market's worry closet door is wide open as investors raise questions about the economic outlook," said Carol Schleif, CIO of the BMO Family Office, CNBC reported.
Stock market fluctuations can be influenced by a multitude of factors, and the reasons for market declines can vary over time. Jaspreet Singh, founder of the Minority Mindset brand and one of GOBankingRates' Top Money Experts, believes stocks have been affected by three things in particular as of late.
1. Oil Prices
On Wednesday, crude oil prices jumped to their highest point in 11 months, as production cuts in Saudi Arabia and Russia — and the latter's war in Ukraine — continue to drive costs up. This possibly foreshadows another extended period of increased gas prices, according to Forbes.
The surge in oil prices — the benchmark West Texas Intermediate settled at more than $93 a barrel on Wednesday and is up over 35% since the end of June — generally means bad news for stocks and for inflation, although oil and gas prices may influence consumer price inflation less than people think.
However, oil prices contribute to blips in inflation rates and to an unpredictable inflationary cycle, Singh said in a new Minority Mindset YouTube video. "In the latest inflation report, the White House put out a statement saying that the reason why we're seeing this temporary high inflation is because of higher gas prices." Higher oil prices and higher inflation go hand in hand, which means higher interest rate hikes aren't far behind.
2. Fed Rate Hikes
Following its most recent Federal Open Market Committee (FOMC) meeting on September 19-20, the Federal Reserve held its target federal funds rate steady in a range of 5.25% to 5.50%, pausing its aggressive series of rate hikes that began in March 2022 to fight soaring inflation.
This calming of financial conditions, resulting in higher stock prices and lower bond yields, could accelerate spending and borrowing and ultimately intensify inflation, making the Fed's fight even more difficult than it is now. "On one hand they want to cool down inflation. On the second hand they don't want to break the economy," stated Singh in a recent video.
While the battle has resulted in a significant drop in the consumer price index since last summer, it's projected that rates will be kept higher for longer than expected. Further, one more increase is possible before the year runs out. After the Fed announced this interest rate prediction, the S&P finished the day down 0.94%.
3. High Treasury Yields
Additionally, Treasury bond yields rose (prices fell) to account for the Fed's projection that short-term policy rates will remain higher for longer. As CNBC reported, 10-year Treasury yields rose to their highest levels since 2007 at 4.39%, while two-year Treasury yields rose to their highest level since 2006 at 5.17%.
With Treasury bonds yielding more than stocks, they are generally more attractive than equity returns not only because of potential returns, but because Treasurys are backed by the U.S. government and are widely regarded as less risky.
As Singh explained: "What we have been seeing happen is some investors, some institutions, are saying, 'You know what, this is a good enough return.' If you have less money flowing into the stock market, you have less buyers in the stock market. If you have less buyers in the stock market, [there's] less pressure to put or push stock prices higher."
This view is supported by many experts, including Brad McMillan, chief investment officer for Commonwealth Financial Network. "What you are getting is increasingly a sense that the market is overvalued," said McMillan. "There's a real sense out there that this isn't sustainable, and buyers are being scared away," he stated, as quoted by Reuters.
More From GOBankingRates