Major Mergers and Acquisitions in May: Coach Buys Kate Spade, T-Mobile and Sprint Talk Merger
Telecom companies Verizon, AT&T, T-Mobile and Sprint all make M&A news in May.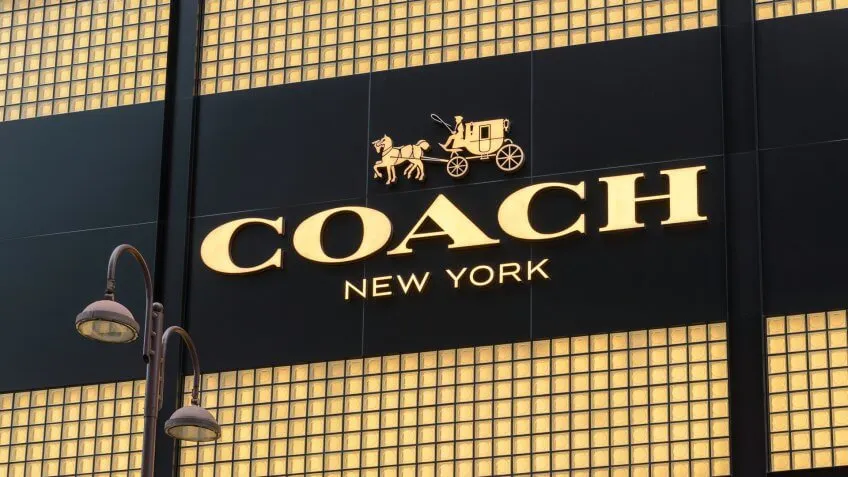 TungCheung / Shutterstock.com
Mergers and acquisitions are a regular part of corporate finance. Restructuring, altered product portfolios, layoffs and changes in company goals are just some of the modifications that happen during an M&A. Most often, mergers and acquisitions allow companies to grow and expand, which is ultimately beneficial for stock value.
Check out a few of the major M&As that happened in May so you can make the best investment choices for your money.
Sorbis / Shutterstock.com
Coach Buys Fellow Handbag Company Kate Spade
Luxury handbag and fashion corporation Coach, Inc., (NYSE: COH) announced on May 8 that it will acquire accessories and apparel company Kate Spade & Co (NYSE: KATE) for $2.4 billion. The acquisition is expected to bring numerous benefits, including improved margins and increased growth potential, as well as a whopping $50 million in savings within three years.
Taking control of Kate Spade means Coach will now have increased access to millennial customers, who make up nearly 60 percent of Kate Spade's clientele. The Kate Spade brand has been able to attract and retain 18- to 34-year-olds thanks to its products — which are colorful and feature subtle logos and quirky designs — as well as its comprehensive online presence.
"Kate Spade has a ... unique and differentiated brand positioning with a broad lifestyle assortment and strong awareness among consumers, especially millennials," said Coach CEO Victor Luis. "Through this acquisition, we will create the first New York-based house of modern luxury lifestyle brands, defined by authentic, distinctive products and fashion innovation."
While the Kate Spade acquisition should be good for investors, it's bad news for budget-conscious shoppers who will be less likely to score discounted deals on the brands' luxury goods.
Coach Stock Reaction
One week after the acquisition deal was announced, Deutsche Bank upgraded Coach to "buy" from "hold." Shares rose by 1 percent on May 15 to $45.72, and the stock closed at $46.01 on May 23. The merger, combined with Coach's recent turnaround, has financial analysts optimistic about the luxury retailer's future.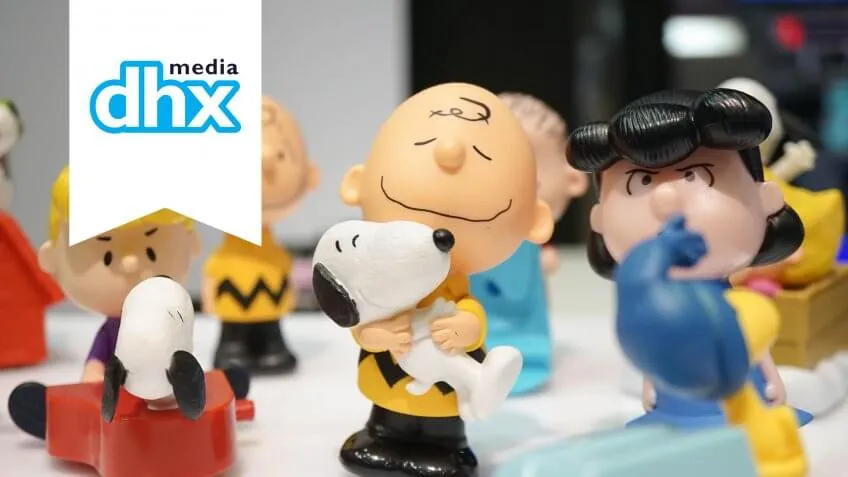 enchanted_fairy / Shutterstock.com
Peanuts, Strawberry Shortcake Find New Home at DHX Media
The Peanuts gang and Strawberry Shortcake will be joining the Teletubbies and Yo Gabba Gabba! at Canadian children's brand and content company DHX Media. Announced on May 10, the entertainment division of Iconix Brand Group — which owns 80 percent interest in Peanuts and 100 percent interest in Strawberry Shortcake — will be acquired by DHX Media in a deal valued at $345 million. The other 20 percent interest in Peanuts will remain with the family of Peanuts creator, Charles M. Schulz.
By acquiring Peanuts and Strawberry Shortcake, DHX Media can add more than 340 half-hours of content to its entertainment library. With this new content, DHX Media leaders can expand the company's digital and mobile reach, while maximizing its growth on online channels like YouTube.
"'Peanuts' and 'Strawberry Shortcake' have widespread, evergreen appeal that make them ideal for layering onto this platform, complementing our 450-title library, and significantly increasing our scale in consumer products," said DHX Media CEO Dana Landry. "These brands are expected to drive meaningful growth across multiple revenue streams, and we look forward to extending their reach to new generations of kids worldwide."
The acquisition could help DHX Media's revenue grow by 52 percent.
DHX Media Stock Reaction
News of the acquisition caused DHX Media stock to jump on May 11 when it was selling for a high of $6.40 per share. The stock has since dropped. At market close on May 23, shares were selling for $6.12.
Check Out: Why Investing Should Be Part of Your Financial Plan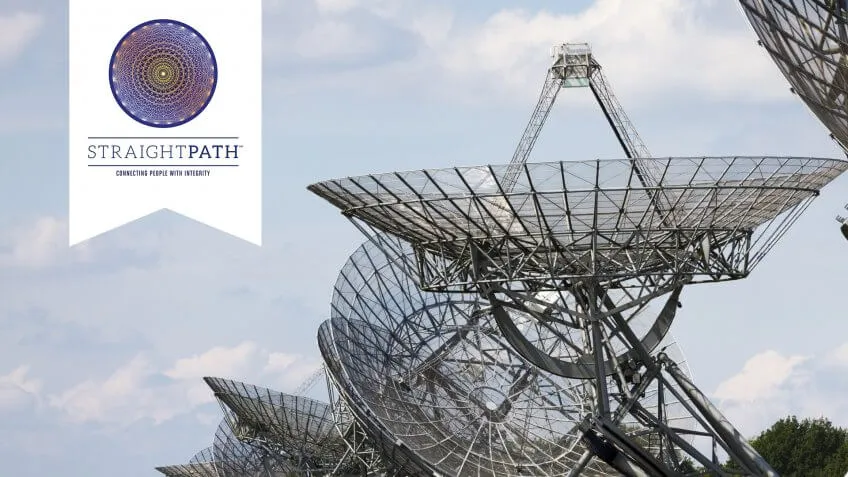 stockvideoshooter / Shutterstock.com
Verizon Outbids AT&T to Buy Straight Path
Last month, AT&T (NYSE: T) said it planned to buy communications asset company Straight Path Communications, Inc., (NYSE: STRP) for $1.6 billion. However, the agreement set off a bidding war in which telecom rival Verizon Communications, Inc., (NYSE: VZ) came out victorious. Verizon has agreed to pay $3.1 billion in stock for the company.
What is it about Straight Path that had two telecom giants bidding against each other? The answer is the future — or rather, the licenses to high-frequency radio waves, which are thought to be the foundation of the next evolution in telecom networks. It's all about 5G and how fast tomorrow can become today.
"Verizon now has all of the pieces in place to quickly accelerate the deployment of 5G," said Hans Vestberg, executive vice president and president of global network and technology at Verizon. "Combined with our recent transactions with Corning Incorporated, XO Communications and Prysmian Group, this is another step to build the next-generation network for our customers."
Verizon Stock Reaction
Straight Path stock took a tumble of 21 percent following news of the acquisition. Verizon's stock also dropped but has begun to recover in recent days. Verizon stock was selling for $45.48 at market close on May 23. Straight Path closed at $180 per share that same day.
Related: 15 Best Short-Term Stock Investments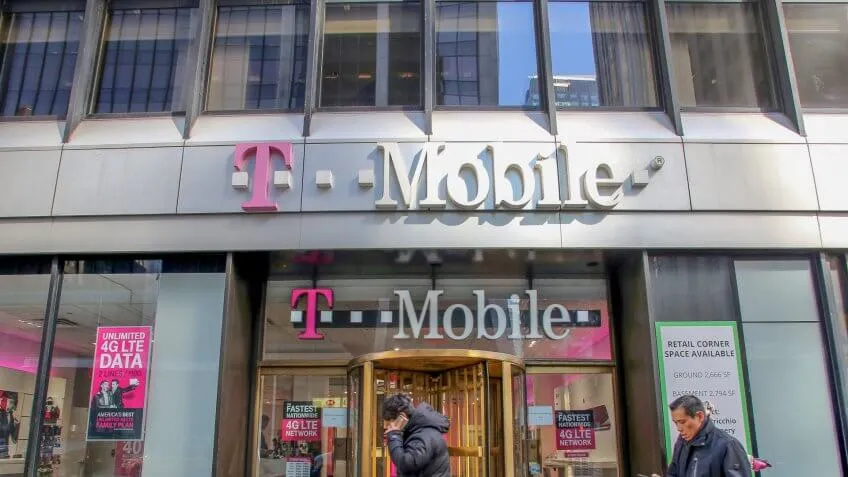 Northfoto / Shutterstock.com
Sprint and T-Mobile Talk Merger
In other telecom news, Bloomberg reported on May 12 that Sprint (NYSE: S) — along with its largest shareholder, SoftBank Group Corp. — has begun informal preliminary discussions with T-Mobile owner Deutsche Telekom AG about a merger. According to Bloomberg, merger talks within the general wireless industry had been on hold for almost a year; however, the companies were able to begin negotiating deals again on April 27.
Like competitors Verizon and AT&T, Sprint has experienced decreased revenue in recent quarters, including in Q3 of 2016 when its revenue dropped 6.8 percent. T-Mobile, on the other hand, is experiencing continued growth. Known for its no-contract plans, T-Mobile added 8.2 million customers in 2016 — 3.3 million of which were high-value postpaid subscribers. In the third quarter of 2016, T-Mobile's revenue increased by 13.2 percent.
A merger between Sprint and T-Mobile will be challenging due to regulatory risks, but it would help the two companies better compete with AT&T and Verizon. Should the merger go through, U.S. customers would be left to choose between three — rather than four — major phone service providers.
Sprint Stock Reaction
Merger news has been beneficial for Sprint and Deutsche Telekom AG. Sprint stock rose 1.5 percent following the news, and Deutsche Telekom AG rose by 4.9 percent. Only T-Mobile was slightly down, with a 0.4 percent drop. T-Mobile stock closed at $67.62 on May 23.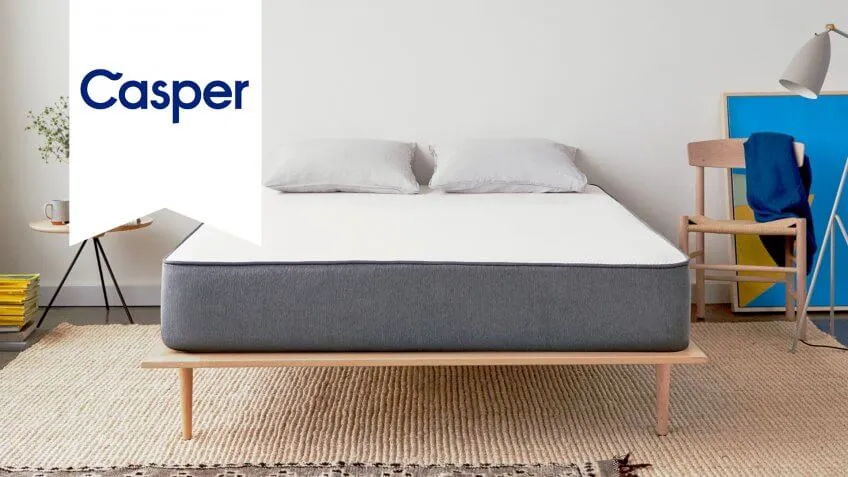 ©Casper
Target and Casper Sleep Merger Dozes Off
On May 19, news broke that Target (NYSE: TGT) had attempted to acquire New York-based mattress startup Casper Sleep for $1 billion. The mega-retailer settled for a minority stake in the mattress company as well as a role as the lead investor.
Like many retailers, Target's brick-and-mortar stores have been experiencing declining sales. Millennials — a target demographic for many retailers — prefer to shop online, and sites like Amazon have captured a large slice of sales. Target's bid for Casper shows that the retailer is trying to lure young shoppers back to its aisles with hot new brands.
Started in 2014, Casper has developed a cult following with its foam mattresses, particularly among millennials in urban areas. The startup experienced rapid sales in its first few years of business; however, it faces increasing competition from new rivals like Leesa and Tuft & Needle that also offer 100-day, at-home trial programs.
Soon, Target will sell Casper pillows, sheets and other accessories throughout its stores and on its website. Casper mattresses will be sold exclusively online. When the partnership launches in late June, Casper will be the only mattress brand available for sale on Target's website.
Target Stock Reaction
Though Target's stock value has dropped along with sales, analysts are still optimistic about a turnaround. First quarter 2017 saw an increase in sales and a rise in the stock price to $1.23 per share — up from $1.05 a year ago. Shares closed at $54.59 on May 23.
Next Up: How to Buy Stocks Online