Don't Sleep on Investing on These 10 Companies

7 min Read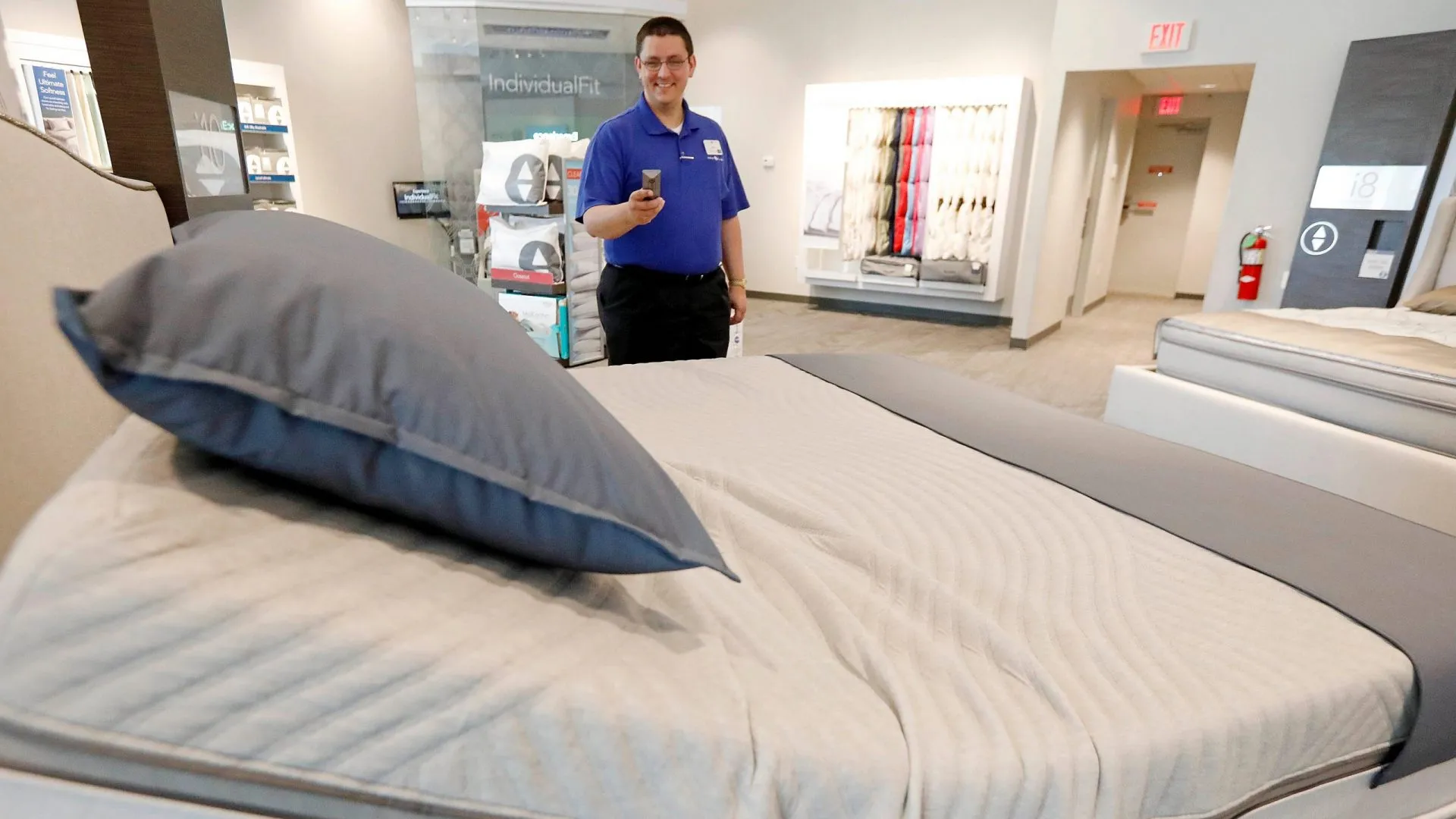 Sleep Number Corporation (SNBR)
Stock price as of May 28, 2021: $111.49
Some investors may not know that Sleep Number Corporation is actually a publicly-traded stock, but they're likely familiar with the company's products. Sleep Number's primary product is its "smart bed," which adjusts a bed's elevation and firmness according to each individual user's preferred "sleep number," hence the name. 
Although it may not be talked about as a "hot stock," Sleep Number Corporation shares have been consistent winners year after year. In the last three calendar years, Sleep Number shares have returned 16.24%, 43.29% and 75.03%, respectively, and they're up an additional 30% year to date in 2021. That translates to a three-year gain of 273.79% and a five-year return of 373.06%.
More on Your Money: What Is Inflation and What Does It Mean When It Goes Up or Down?
Casper Sleep (CSPR)
Stock price as of May 28, 2021: $9.13
Casper Sleep has made waves in the sleep industry, but thus far its stock hasn't kept up. After pricing its IPO at $12 in early 2020, Casper shares have foundered, now resting about 23% of their initial offering price. However, as with any stock, timing is everything, as those who bought at the stock's 2020 low of below $4 have more than doubled their money, and in 2020 alone the shares are up more than 50%.
Investors can expect the stock to be volatile, as it's a relatively new entrant into a field with plenty of established players, and it is not yet profitable. However, in the company's most recent earnings call, CEO Philip Krim projected profitability in the second half of 2021, and that would no doubt be a catalyst for the stock.
Important: Understanding Interest Rates — How They Affect You and the US Market 
Purple Innovation, Inc. (PRPL)
Stock price as of May 28, 2021: $28.52
Purple Innovation is another relatively new entrant into the mattress and bedding field, along with fellow competitor Casper, and its stock is similarly volatile. Over the past three years, the company's stock has posted gains of 275%, fueled by gains of more than 76% in 2019 and 259% in 2020. Thus, profit-taking in 2021 shouldn't be a surprise, although the company is only down about 10% thus far year-to-date. Part of the reason for the company's success is that it has been able to rapidly expand its production and distribution, and it aims to do so even more aggressively going forward. This makes the stock of Purple Innovation an aggressive play, with a high risk-reward profile.
Be Aware: What the Unemployment Rate Means for You and the Economy
Tempur Sealy International (TPX)
Stock price as of May 28, 2021: $38.50
Tempur Sealy International is likely the most well-known mattress and bedding company on this list. Tempur-Pedic, the popular creator of premium memory foam products, completed its acquisition of old-line mattress company Sealy way back in 2013 to form Tempur Sealy International. The company has had ups and downs over the year but its revenue growth over the past few years has been solid. This has translated to a big move in the stock, which posted a 219% gain over the past three years, including over 36% in 2021 alone. Analysts see the stock going higher still over the next 12 months, with a consensus price target of $46. 
Economy Explained: Understanding US Productivity and All the Ways It Affects You
ResMed, Inc. (RMD)
Stock price as of May 28, 2021: $205.85
ResMed, Inc. is a medical device maker that produces CPAP masks, machines and other related equipment, among other products. ResMed also offers a "myAir app" that helps users with sleep apnea. The company has an expected earnings growth rate of 11% over the next three to five years, and analysts see the stock hitting $229.33 over the next year, a gain of about 12%. This tracks the company's expected earnings growth rate.
Discover: 11 Ways Warren Buffett Lives Frugally
Inspire Medical (INSP)
Stock price as of May 28, 2021: $194.30
Inspire Medical is a competitor of ResMed, Inc. in the field of sleep apnea-related products. However, Inspire Medical has demonstrated greater success, as its stock has absolutely skyrocketed. Over the past three years, Inspire Medical has shot up 34.92%, 78.26% and 155.49%, respectively, translating to a three-year cumulative gain of over 515%. Yet, analysts still have a consensus "strong buy" rating on the stock, with an average 12-month price target of $260.25, a gain of about 37% above current levels.
Did You Know: Just How Rich Are Elon Musk, Donald Trump and These Other Big Names?
Itamar Medical (ITMR)
Stock price as of May 28, 2021: $20.48
Itamar Medical is another medical device maker with ties to the sleep market that analysts remain quite bullish on. With an average 12-month price target more than 50% above current levels and a consensus "strong buy" rating, Itamar Medical could be ready to move, on top of its already big gains over the past three years. Itamar Medical has pioneered an innovative sleep apnea management program for cardiac care patients using a cross-disciplinary approach.
Find Out: What Income Level Is Considered Middle Class in Your State?
Vivos Therapeutics (VVOS)
Stock price as of May 28, 2021 $5.38
If you're looking for a flyer in the sleep-related investment market, you might be interested in Vivos Therapeutics. This low-dollar stock has very few analysts tracking it, but the consensus one-year price target is about double current levels. The company's Vivos System is a therapeutic protocol designed to help more than one billion people who suffer from mild-to-moderate obstructive sleep apnea.
Read: Here's What the US Minimum Wage Was the Year You Were Born
Hapbee Technologies (HAPBF)
Stock price as of May 28, 2021: $0.3388
Hapbee Technologies is a wearable technology company that utilizes magnetic field technology to help users experience various moods or sensations. The company's wearable device emits ultra-low radiofrequency energy to produce sensations such as sleepiness, calm or relaxation in its users. Hapbee intends to extend this technology to additional products including mattresses and mattress toppers. Investors should note that buying shares of Hapbee is still something of a gamble, as the penny stock has little coverage on Wall Street and the company is not yet profitable.
Find Out: How To Go Back To Work And Still Keep Unemployment Benefits
Ethan Allen Interiors (ETH)
Stock price as of May 28, 2021: $28.87
Ethan Allen Interiors isn't specifically dedicated to the sleep industry, but it provides bedroom furniture as part of its overall product line. The stock has a lot of momentum behind it, gaining 47.37% in 2020 and already up nearly 47% in 2021 alone. Yet, the stock is still below where it traded five years ago, indicating it may have further to run. Analysts have recently been raising their earnings estimates for the company, with EPS estimated to jump a whopping 336.5% in the current year. Zacks also has a #1 (Strong Buy) rating on the stock. 
More From GOBankingRates
About the Author