10 Stocks That Could Bounce Back in 2022

8 min Read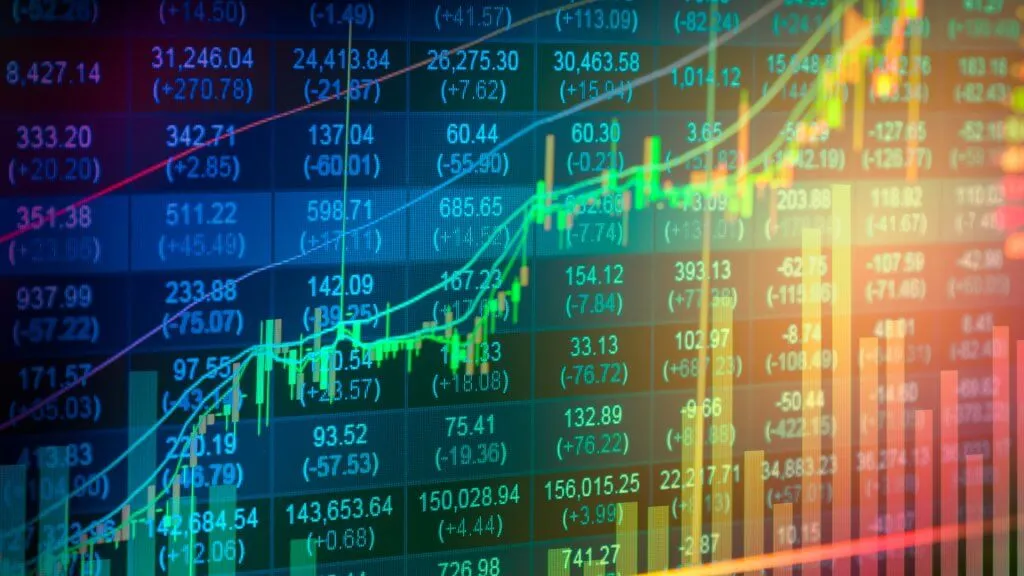 Although 2021 was a great year for the stock market in general, many well-known stock names actually suffered double-digit losses. Many of these losses came toward the end of the year, as high-multiple growth stocks were battered in the wake of imminent interest rate hikes by the Fed.
But some of those stocks actually traded down for most of the year, due to a variety of factors. Just because a stock has traded down doesn't mean it's ripe for a bounce-back. However, for companies with solid long-term outlooks that are facing short-term headwinds, a double-digit decline can present a great opportunity for investors.
Here's a look at 10 stocks that may have bounce-back potential for patient investors in 2022 and beyond.
More Advice: What To Invest In for 2022
Also See: 10 Stocks Set To Soar in 2022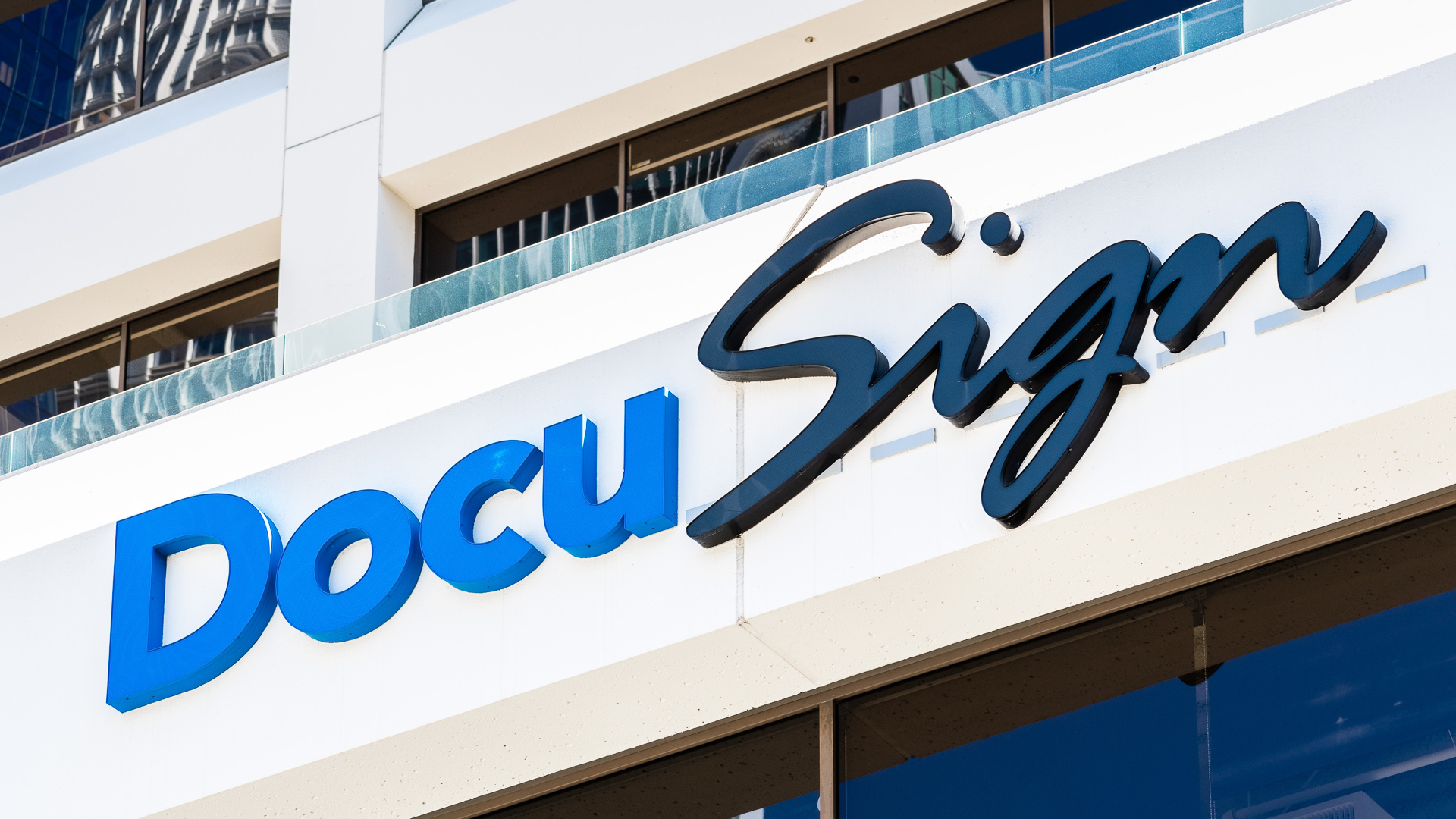 DocuSign (DOCU)
Price as of Jan. 28: $117.29
After dropping 31.48% in 2021, DocuSign shares already have fallen another 24% in 2022 — and we aren't even out of January yet.
Shares took a hammering at the end of 2021 on a combination of factors, including slowing sales growth and the general shellacking of high-multiple growth stock names in the wake of coming interest rate hikes by the Fed.
Although DocuSign grew unnaturally fast as a result of the pandemic — shares popped 194% in 2020 alone — this isn't some fly-by-night company that is on the verge of bankruptcy. Management still expects 2022 billings of $2.3 billion, and its technology is likely to grow in relevance in the future. The current selloff is likely a fair reckoning for the stock after a gangbuster, pandemic-fueled 2020; but, at 64% off its 2021 high, the stock may be due for a bounce in 2022.
Other Options: 10 Best Companies To Invest In for 2022
Teladoc (TDOC)
Price as of Jan. 28: $70.40
Teladoc is the poster child for the so-called "stay-at-home" stocks that made major moves in 2020. In the midst of the pandemic, business boomed at Teladoc, as patients were either unwilling or unable to visit their doctors in person.
The telehealth solution company saw its shares skyrocket 141% in 2020, on the back of the revenue gains made during the pandemic. As the country reopened in 2021, investors fled the stock, fearing an earnings collapse. This drove Teladoc shares down a whopping 54% in 2021 alone.
As with other names on this list, the selling might be overdone, especially after an additional drop of 24% year-to-date. Analysts still have a consensus "strong buy" on the stock, with an average price target of $142.45, more than double current levels.
Also See: These 5 Stocks Could Yield Huge Gains if Omicron Fears Recede
PayPal (PYPL)
Price as of Jan. 28: $163.52
Stop me if you've heard this before: PayPal shares boomed in 2020, rising 115%, as the payment processing company benefited from the coronavirus economy that encouraged electronic transactions over face-to-face cash purchases.
But, in the aftermath of the pandemic, shares have come back to Earth, dropping nearly 20% in 2021 and falling an additional 14% year-to-date.
Many analysts believe this has been overdone, as the company still grew revenue by 13.2% in its most recent quarter and added 13.3 million net new active accounts. Its recent acquisition of "buy now, pay later" lender Paidy also gives the company access to one of the fastest-growing sectors of its industry. Once the selling abates, PayPal is ripe for a bounce.
Tax Advice: Avoid Tax Ramifications by Ensuring Your PayPal Transactions Aren't Accidentally Taxed
Roku (ROKU)
Price as of Jan. 28: $151.23
Roku is another brand that profited greatly from consumers staying at home and watching their TVs during the pandemic, with the stock popping 141% in 2020, on the back of a huge 215% gain in 2019.
With the transition to a more open economy, and with some understandable profit-taking, Roku was ripe to fall in 2021. However, the stock has been absolutely decimated, dropping 31.27% in 2021 and down another 33.8% thus far in January. Put it all together and the ubiquitous, industry-leading streaming provider has fallen an incredible 70% from its 2021 high.
But the stock has a lot of tailwinds, not the least of which is its now-attractive valuation. Streaming in general appears to be the way that most consumers will demand their content moving forward, and Roku continues to increase its active account numbers. Although the company loses a bit of money on its players, its software platform generated profits of $378.5 million in its quarter ended Sept. 30, 2021.
Growth vs. Value Investing: What You Need To Know About Both To Make the Most of Your Money
Global Payments (GPN)
Price as of Jan. 28: $147.33
After a 37.25% pummeling in 2021, shares of Global Payments finally seem to be stabilizing, up about 4% thus far in 2022.
The aptly named global payments processor has suffered to a large degree the same fate as others in its industry, such as PayPal and Block (formerly Square). Fears of a post-pandemic slowdown in payments cast a dark shadow over the stock; in November, the company's CEO announced that Global Payments would miss its revenue number for fiscal 2021.
Yet, earnings are still strong at the company, which expects to report $8.10 to $8.20 per share for its fiscal 2021, and analysts are on board as well, expecting the stock to hit $187.38 in the next 12 months.
Wynn Resorts (WYNN)
Price as of Jan. 28: $84.13
Stock in Wynn Resorts seems to follow a predictable pattern. The company reports solid earnings and revenue growth, the stock goes up and then there's a crackdown in China on high rollers and junkets, and the stock fades.
Currently, Wynn Resorts is in the bottom phase of that cycle, off 40% from its 2021 high. However, the stock is stabilizing in 2022, down only 1% year-to-date, after dropping 24.6% in 2021.
If the U.S. economy finally rids itself of the pandemic, Wynn's Las Vegas business should boom. And, when the crackdowns die off in China — or if Wynn picks up more of the mid-level market — its Macau business should follow as well. The stock is relatively cheap at these levels, but investors might need patience before seeing a full recovery.
Disney (DIS)
Price as of Jan. 28: $138.63
It's not often that you'll hear these words, but Disney was the worst-performing stock in the Dow Jones Industrial Average for 2021, down over 14.5%.
The stock suffered mightily thanks in large part to the persistence of the pandemic and its myriad of variants. As the company's main businesses are in-person experiences — namely, theme parks, cruise ships and movies — the stock had a cloud hanging over it for nearly all of 2021.
However, Disney is one of the most recognized and valuable brands in the world, and consumers are eager to enjoy all that Disney has to offer as soon as they can. If the coronavirus can stay under control in 2022, Disney has a good chance for a bounce-back. 
More Disney: How Much Is Disney Worth?
Pinterest (PINS)
Price as of Jan. 28: $26.84
Pinterest may be the social media company of the future; but, for now, investors are learning both the highs and lows of owning a high-flying growth stock.
Initially priced at $19 per share in its 2019 IPO, Pinterest rocketed up to a high of $85.90 in early 2021 before plummeting to its current price, about 70% lower.
But the metrics behind the company are still promising. Pinterest boasts 444 million monthly active users and posted 43% global revenue growth in its Q3 2021 earnings report.
Perhaps best of all, the company is just beginning to roll out ways to monetize its platform, including a beta test of shopping. This high-risk, high-reward stock may reward patient investors willing to step in after the 70% decline.
Investing for Beginners: What First-Time Investors Need To Know
StoneCo (STNE)
Price as of Jan. 28: $14.66
StoneCo is a company that most investors likely haven't heard of, unless they've read about the stock's dramatic 85% selloff from its 2021 highs.
The Brazilian fintech has encountered all sorts of headwinds, from Brazilian economic instability to higher expenses to lack of profitability. Yet, such is the ride when you're an innovator.
Back in 2018 and 2019, when investors had high hopes for the company, shares were equally as volatile, just on the upside. In those years, StoneCo returned 82.8% and 98.8% to investors. If the company — which is owned by none other than Warren Buffett's Berkshire Hathaway — can get its act together and become the cloud-based e-commerce solution in Brazil that it intends, the stock could easily pop from these levels.
Other: What $1,000 Invested in Stocks 10 Years Ago Would Be Worth Today
Block (SQ)
Price as of Jan. 28: $110.38
CEO Jack Dorsey stepped down from his other high-profile tech company, Twitter, to run Block full-time, but thus far he has been unable to right the ship.
The payment processing company changed its name from Square to Block to indicate its future direction toward integrating blockchain solutions, which could be a high-growth area for the company moving forward.
But the combination of payment processors falling out of favor with investors and the general slaughtering of high-multiple growth stocks at the end of 2021 has wreaked havoc on Block shares, which sit about 60% below their 2021 highs.
Now that the air has been let out of the tires since Block's stunning 245.5% gain in 2019, Dorsey might be able to get the shares moving back in the right direction in 2022.
More From GOBankingRates
About the Author