10 Stocks That Could Bounce Back in 2023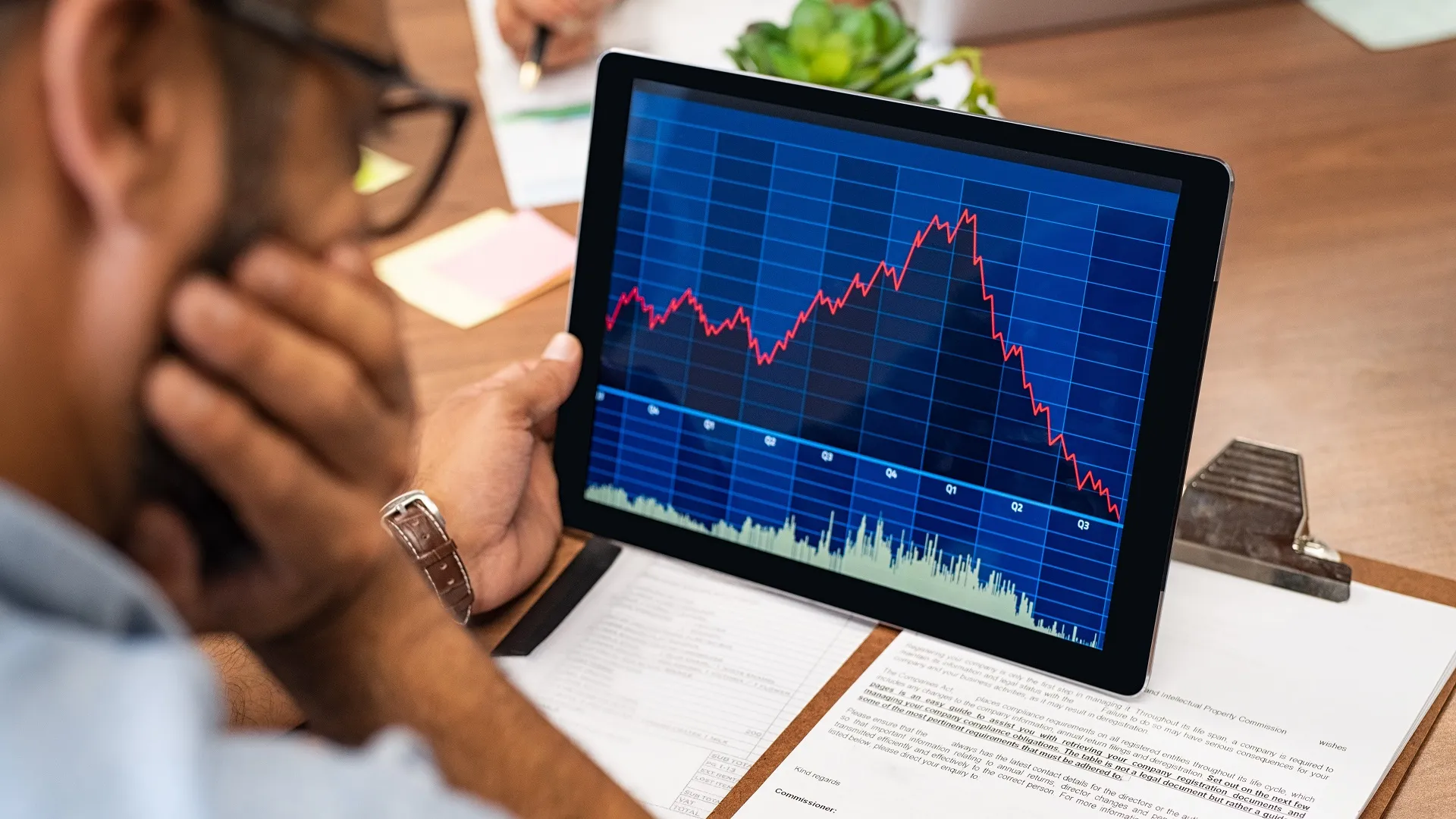 After two banner years in 2020 and 2021, stocks fell into a bear market in 2022. Many well-known names dropped by more than 20%, and some actually cratered by 50% or more.
Most of the largest losses came from high-multiple growth stocks, which were battered in the wake of aggressive and ongoing interest rate hikes by the Fed. While painful to endure, this broad selloff created some long-term opportunities in quality names. A few began to bounce back in the first quarter of 2023, but overall, the stock market is still looking for direction. This means plenty of stocks remain at depressed levels.
It's important to note that just because a stock has traded down doesn't mean it's ripe for a bounce back. However, for companies with solid long-term outlooks that are facing short-term, a double-digit decline can present a great opportunity for investors. Here's a look at 10 stocks that may have bounce back potential for patient investors throughout 2023 and beyond.
Docusign (DOCU)
Price as of Apr. 7, 2023: $56.47
After dropping 31.48% in 2021, DocuSign shares tumbled 63.61% 2022. Shares took a hammering at the end of 2021 and into 2022 from a combination of factors, including slowing sales growth and the general shellacking of high-multiple growth stock names in the wake of interest rate hikes by the Fed. But although DocuSign grew unnaturally fast as a result of the pandemic — shares popped 194% in 2020 alone — this isn't some fly-by-night company that is on the verge of bankruptcy. Management still expects fiscal year 2023 billings of $2.7 billion, and its technology is likely to grow in relevance in the future. The current extended selloff is likely a fair reckoning for the stock after a gangbuster, pandemic-fueled 2020, but at roughly 81% off its 2021 high, the stock may be due for a bounce in 2023.
Teladoc (TDOC)
Price as of Apr. 7, 2023: $25.98
Teladoc is the poster child for the so-called "stay-at-home" stocks that made major moves in 2020. In the midst of the pandemic, business boomed at Teladoc, as patients were either unwilling or unable to visit their doctors in person. The telehealth solution company saw its shares skyrocket 141.03% in 2020, on the back of the revenue gains made during the pandemic. As the country reopened in 2021, investors fled the stock, fearing an earnings collapse. This drove Teladoc shares down a whopping 54.08% in 2021 alone. Things got even worse in 2022, with Teladoc falling an additional 74.24%. As with other names on this list, the selling might be overdone, especially if the Fed is getting closer to ending its interest-rate campaign. Analysts still have a consensus "buy" on the stock, with an average price target of $30.41, reflecting a potential gain of about 17%.
PayPal (PYPL)
Price as of Apr. 7, 2023: $74.96
Stop me if you've heard this before — PayPal shares boomed in 2020, rising 115.34%, as the payment processing company benefited from the coronavirus economy that encouraged electronic transactions over face-to-face cash purchases. But in the aftermath of the pandemic, shares have come back to Earth, dropping 19.48% in 2021 and plummeting an additional 62.23% in 2022. Many analysts believe this selling has been overdone, as the company still maintains a consensus "strong buy" rating, with an average 12-month price target more than 50% above current levels. Once the selling abates, PayPal is ripe for a bounce.
Roku (ROKU)
Price as of Apr. 7, 2023: $64.08
Roku is one of the few stocks on this list which has actually already begun its rebound. After dropping 31.27% in 2021 and an astonishing 82.16% in 2022, Roku shareholders were absolutely decimated. Bargain hunters have begun poking their noses around the stock in 2023, however, as shares have bounced back more than 57% as of Apr. 7. However, this still leaves shares down 46.30% over the past year. For those looking for a stock that is turning a downtrend into an uptrend and attracting buyers in a so-so market, Roku might be the right play. Analysts still see value in the stock, with a consensus "buy" rating.
Global Payments (GPN)
Price as of Apr. 7, 2023: $105.10
Globally Payments may not be as well-known as some of the other names on this list, but it's attracting buyers and seems to be bouncing in 2023. Shares of the aptly-named global payments processor suffered greatly in 2021 and 2022, as fears of a post-pandemic slowdown in payments cast a dark shadow over the stock. Sure enough, the company did post slowing revenue numbers in the wake of the pandemic, but future earnings still look strong. The company's Senior Executive Vice President and Chief Financial Officer projected earnings-per-share growth in the 15% to 16% range for 2023, and investors have begun to take note. Shares of the company are up about 6% YTD in 2023.
Alcoa (AA)
Price as of Apr. 7, 2023: $39.16
In the words of prestigious financial publication Barron's, Alcoa is probably the world's best pure-play aluminum producer, and it's also the greenest. Alcoa has suffered from falling demand from China, but that is likely to reverse in 2023 and beyond as the country finally emerges from COVID-era protocols. As a metals company, Alcoa is necessarily cyclical, and if a major recession develops later in 2023 it will likely continue to suffer. But Barron's, along with the analyst community at large, are believers, with a consensus "buy" rating and a $52.63 average 12-month price target, about 34% above current levels. 
Disney (DIS)
Price as of Apr. 7, 2023: $99.97
It's not often that you'll hear these words, but Disney was the third-worst performer in the Dow Jones Industrial Average for 2022, down over 43.91%. This followed a drop of over 14% in 2021. The stock suffered mightily thanks at first due to the persistence of the coronavirus pandemic and its myriad of variants, as the company's main businesses are in-person experiences – namely, theme parks, cruise ships and movies. But things got even worse in 2022 as the company ousted its CEO on the back of poor performance in its Disney+ division, along with high inflation rates making consumers cut back on their discretionary expenses. For long-term investors, however, Disney remains one of the most recognized and valuable brands in the world. Disney may be down, but don't count it out – the stock has already bounced back 15% in 2023.
Pinterest (PINS)
Stock price as of Apr. 7, 2023: $28.25
Like many of its high-growth brethren, Pinterest suffered mightily in 2020 and 2021, with shares falling 44.84% and 33.20% in those years, respectively. But investors have begun coming back to the stock in 2023, as it has risen about 16% as of Apr. 7. Those who have held onto shares in the high-flying social media company have been on quite a ride. Initially priced at $19 per share in its 2019 IPO, Pinterest rocketed up to a high of $89.90 in early 2021 before cratering to a low of $16.14, a drop of about 82%. But the metrics behind the company are still promising. Pinterest boasts 450 million monthly active users and returned to growth in its monthly active users as of year-end 2022. The company also announced recently a large share repurchase program.
StoneCo (STNE)
Price as of Apr. 7, 2023: $8.95
StoneCo is a company that most investors likely haven't heard of, unless they've read about the stock's dramatic 80% drop in 2021, followed by another 44% haircut in 2022. Things in 2023 haven't started out great for the company either, with shares down by another 5%. The Brazilian fintech has encountered all sorts of headwinds, from Brazilian economic instability to higher expenses to lack of profitability. Yet, such is the ride when you're an innovator. Back in 2018 and 2019, when investors had high hopes for the company, shares were equally as volatile, just on the upside. In those years, StoneCo returned 82.81% and 98.82% to investors, respectively. If the company — which is owned by none other than Warren Buffett's Berkshire Hathaway — can get its act together and become the cloud-based e-commerce solution in Brazil that it intends, the stock could easily pop from these levels. 
Block (SQ)
Price as of Apr. 7, 2023: $68.10
CEO Jack Dorsey stepped down from his other high-profile tech company Twitter to run Block full-time, but thus far he's been unable to right the ship. The payment processing company changed its name from Square to Block to indicate its future direction towards integrating blockchain solutions, which could be a high-growth area for the company moving forward. But the combination of payment processors falling out of favor with investors and the general slaughtering of high-multiple growth stocks at the end of 2021 and into 2022 wreaked havoc on Block shares, which fell 25.79% in 2021 and a whopping 61.09% in 2022. Now that the air has been let out of the tires from Block's stunning 245.46% gain in 2019, Dorsey might be able to get the shares moving back in the right direction in 2023. Investors have begun taking note, pushing the stock up about 8% YTD.
More From GOBankingRates

BEFORE YOU GO
See Today's Best
Banking Offers