Tesla Motors, Estee Lauder & Urban Outfitters Stock: Is It a Good Time to Start Investing?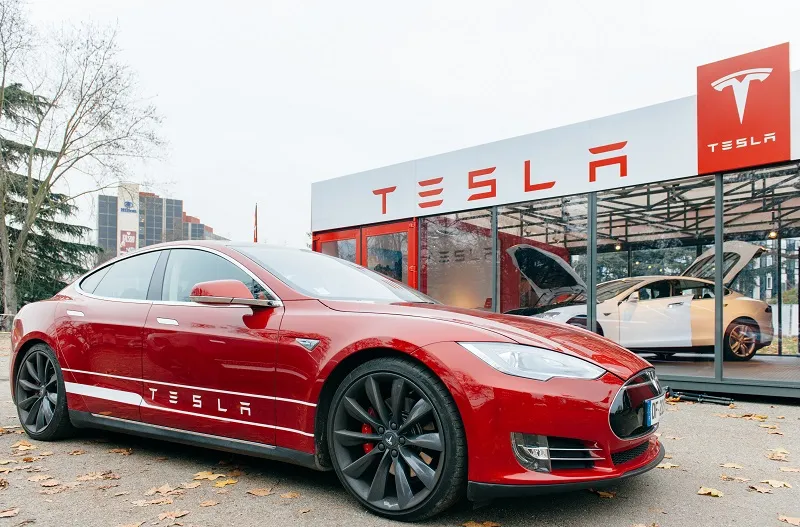 Stock for Tesla Motors, Estee Lauder Companies Inc. and Urban Outfitters Inc. is on the move this morning. The big-name brands have shown marked performance or else are slated for steady growth. See why stocks in these three companies is ripe for buyers.
Read: 5 Things First-Time Investors Need to Know
Tesla Motors Could Dominate Self-Driving Car Market
Tesla stock could be a strong long-term pick. After a $500 million stock offering on Thursday jumped to $642.50 million the following day, investors are optimistic about the automaker's future. The company's shares reached $243.15 by the end of the day Friday and rose approximately 5 percent in premarket trading on Monday.
The latest surge comes after Morgan Stanley increased its price target for shares from $280 to $465 — a 66 percent increase — as analysts believe the automaker has the potential to dominate the self-driving car market.
"Given the pace of technological development both within Tesla and at rival technology and mobility companies, we would be surprised if Tesla did not share formalized business plans on shared mobility within the next 12 to 18 months," analysts said in a note. "We view this business opportunity as potentially additive to Tesla's existing model of selling human-driven cars to private owners and see potential for this model to conceivably more than triple the company's potential revenues by 2029."
Urban Outfitters Inc. Shows Steady Profit Margin Growth Despite Subpar Performance
When trading closes on Monday, Urban Outfitters Inc. is expected to report a second quarter profit of 49 cents per share on revenue of $881.16 million. Comparably, during the same time in 2014, the company reported a profit of 51 cents per share on revenue of $758.50 million. The parent company of Anthropologie, Free People, BHLDN, Terrain and of course Urban Outfitters, explained that its lack of comparable growth was due to the opening of a fulfillment center and discounting merchandise.
Despite stagnant growth year to year, the company's profit margins have been steadily improving over the past few years. Urban Outfitters' leaders expect $6 billion in revenue by 2020, representing 10.4 percent compound annual growth. Analysts from TheStreet Ratings team ranked the stock as a buy, noting the company's strengths outweigh its subpar stock performance.
Estee Lauder Companies Inc. Performance Better Than Expected
On Monday, Estee Lauder Companies Inc. — which include big name cosmetic brands like Bobbi Brown, Clinique and MAC — reported higher-than-expected second quarter profits of $153 million, or 40 cents per share. Analysts at Thomson Reuters had expected the company to report earnings of 34 cents per share on sales of $2.57 billion. Total sales dropped 7.4 percent to $2.52 billion, but would have actually been up 7 percent if it wasn't for currency impacts and the impact of accelerated retailer orders in the prior-year period.
For its third quarter, Estee Lauder has forecast sales growth of 13 percent to 14 percent, with a 3 percent to 6 percent decrease in adjusted earnings per share. In total, analysts expect a 38 percent increase in adjusted earnings per share.
Overall, the company has shown strong revenue growth, sound debt measures, impressive return on equity, reliable stock price performance and a rise in net income, notes The Street.
Photo Credit: Hadrian / Shutterstock.com