Meme Stocks, a Retail Resurgence and More From the Stock Market in 2021

7 min Read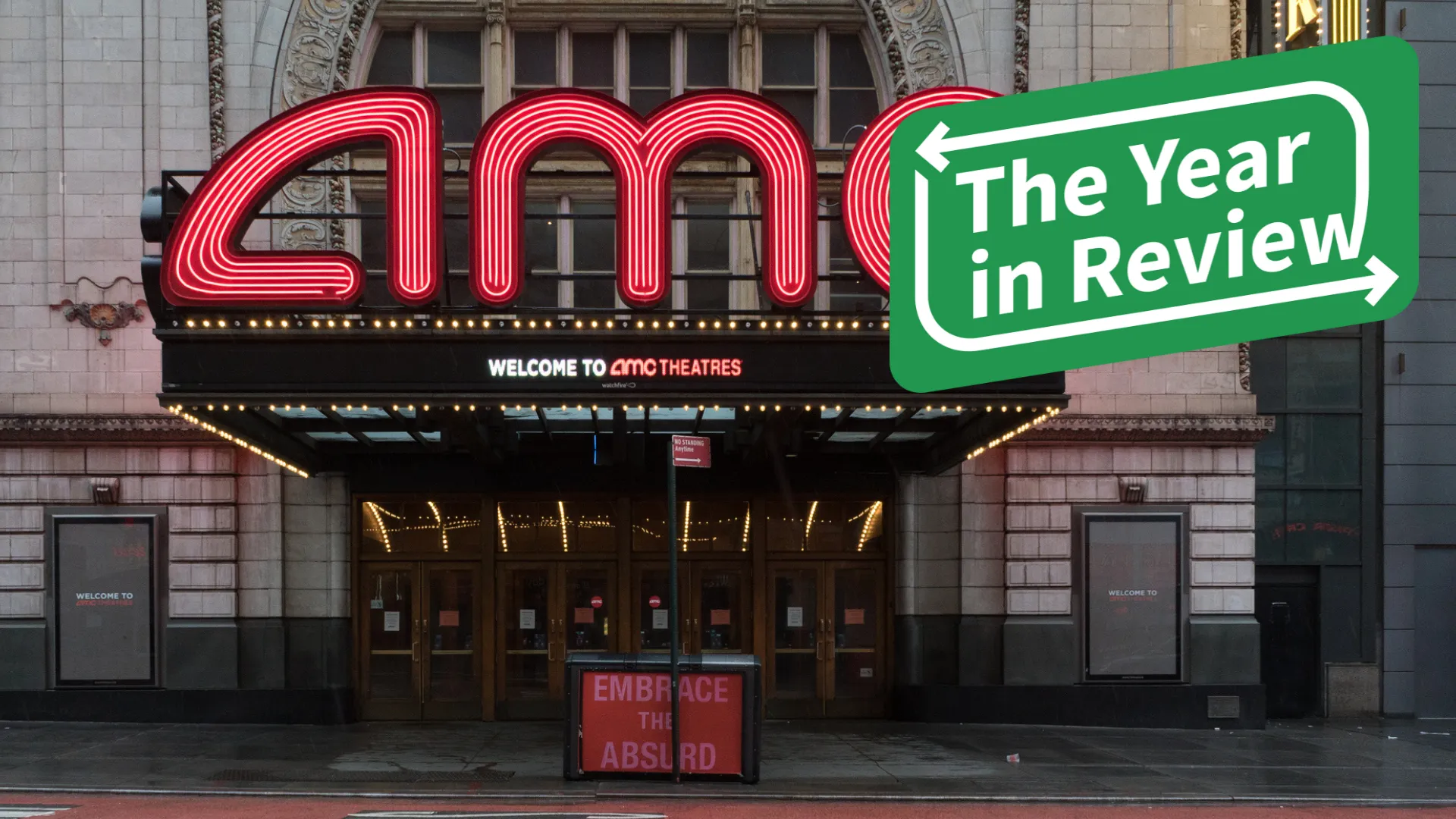 Meme Stocks
It seems like you couldn't go a single day in 2021 without hearing about the so-called "meme stocks." These stocks were characterized by their large short positions, popularity on internet message boards and volatile trading patterns. Investors would chat online about targeting specific stocks, typically those with large short positions, as this would amplify their price movements as businesses and individuals were forced to cover their shorts. Two of the most-discussed meme names of 2021 were GameStop and AMC Entertainment. Although both stocks have traded down significantly from their highs, they are still up 658% and 1,052% respectively for the year as of Dec. 16. 
Cryptocurrency
Cryptocurrency is not a stock, but its effects definitely spill over into the stock market. As one of the hottest investment themes of 2021, many of the same speculators who pushed up the meme stocks are also players in the crypto world. Cryptocurrency gained more legitimacy throughout the year, as crypto exchange Coinbase went public and El Salvador became the first country to adopt Bitcoin as legal tender. Then, on Oct. 19, the first-ever Bitcoin ETF began trading publicly on the New York Stock Exchange.
Discover: Why It's Never a Bad Idea To Invest In Apple and These Other Companies
Record Highs in the Indexes
After the stock market's incredible comeback from its pandemic low in March 2020, some investors may not have expected much in 2021. Yet, even after a mid-December pullback, the S&P 500 index was up over 24% YTD as of Dec. 16. This was after all three major indices, the S&P 500, the Dow Jones Industrial Average and the Nasdaq composite all set record highs. Even with the Omicron variant spreading, the Fed promising to raise rates in 2022 and inflation hitting the highest rate since 1982, it seemed as if nothing could stop the market in 2021. 
Vaccines and Boosters
Thanks to the persistence of the coronavirus, including the spread of the Delta and Omicron variants, vaccines and booster shots were in the news throughout 2021. Pfizer and Moderna, and to a lesser extent Johnson & Johnson, each reaped huge windfalls in 2021 thanks to the vaccine and boosters. In November 2021, Pfizer announced that it anticipated $36 billion in revenue in 2021, with an additional $29 billion expected in 2022. Moderna, which was a pre-revenue company before its development of the vaccine, is much more leveraged to its success. Moderna expects vaccine revenue for 2021 in the $15 billion to $18 billion range, but its stock has skyrocketed as a result. Even after a huge selloff from its all-time high of $497.49, the stock still trades at about $280 as of Dec. 16, up 168% on the year.
Discover: 25 Investments That Make You Feel Good While You Make Money
Housing Market (and Stocks)
The housing market absolutely boomed in 2021, and it took some segments of the stock market up with it. A rising number of remote workers, millennial homebuyers, record-low mortgage rates and a flood of stimulus money all contributed to the near-mania in the housing market. Homebuilders like Toll Brothers went along for the ride, with the stock up 60% YTD as of Dec. 16, 2021. Home improvement stocks like Home Depot and Lowe's weren't too far behind, up 51% and 58%, respectively as of the same date. 
Read: The Most Fascinating Things You Never Knew You Could Invest In
Mall-Based Retail Resurgence 
Mall-based retail stocks absolutely cratered in 2020, as global shutdowns and a lack of consumer spending accelerated the decline of an industry that was already struggling. So when these same stocks returned with a vengeance in 2021, it certainly made headlines. Companies like Macy's, Signet Jewelers and Dillard's, all of which suffered mightily in 2020 and even triggered some bankruptcy rumors, have been among the market leaders in 2021. Macy's posted a 116% YTD gain through Dec. 16, while Signet Jeweler and Dillard's performed even better, up 198% and 309%, respectively. 
The Electric Car
Over the past few years, Tesla has revived talk of an electric car revolution, but in 2021, the excitement of this industry spread far beyond a single company. The stock of Ford Motor Company, which had lagged the market for decades and still remains well below its 1998 high, shot up 132% in 2021 as of Dec. 16. Excitement over the company's shift into electric vehicles, particularly the oversubscribed all-electric F-150 Lightning, helped push the stock higher. But many other names in the industry have also lit a fire under investors, like Lucid Group, up 300% YTD. The passage of President Joe Biden's infrastructure bill promises to spur on growth in ancillary businesses like electric charging and battery companies as well.
Discover: Why It's Never a Bad Idea To Invest In Apple and These Other Companies
Energy Comes Back
The energy patch was another industry that suffered mightily in 2020, as the global pandemic all but eliminated demand for oil and related fuels. While a bounce back in energy stocks seemed likely, as demand began to return around the world, the huge gains that energy stocks posted in 2021 have made headlines. In fact, some energy names are among the biggest gainers in the entire market as of Dec. 16, including Antero Resources Corporation, up 220%; Oasis Petroleum, up 236%; Callon Petroleum, up 256%; and SM Energy, up 352%.
Investing for Beginners: What First-Time Investors Need To Know
Huge Losses in Some Highflyers
Although the stock market as a whole made major gains to new highs in 2021, some well-known, popular stocks suffered massive, double-digit losses. Online retailer Stitch Fix, for example, was down 69% as of Dec. 16, while streaming service provider Roku dropped 34% and payment processor PayPal was off nearly 20%. Especially near the end of the year, stock market participants were offering no quarter for high-multiple stocks that weren't meeting expectations. Canopy Growth is another former Wall Street darling that got crushed in 2021, down 63%.
Nothing Stays the Same: Ways Investing Will Change in the Next 25 Years
Strength of Market Belies Underlying Weakness
With the S&P 500 index up over 24% YTD, it would seem as if 2021 was an "all-clear" for the market as a whole, with every company participating. But the reality couldn't be further from the truth. According to research from Goldman Sachs, just five stocks — Tesla, Apple, Nvidia, Microsoft and Alphabet — contributed one-third of YTD market gains, with that figure jumping to 51% of the April-December market gains. Coupled with the correction of the Russell 2000 small cap index of over 12% from its highs, the dominance of just a few companies driving the market means that many small investors with diversified portfolios likely underperformed.
More From GOBankingRates
About the Author