The 5 People Who Made Warren Buffett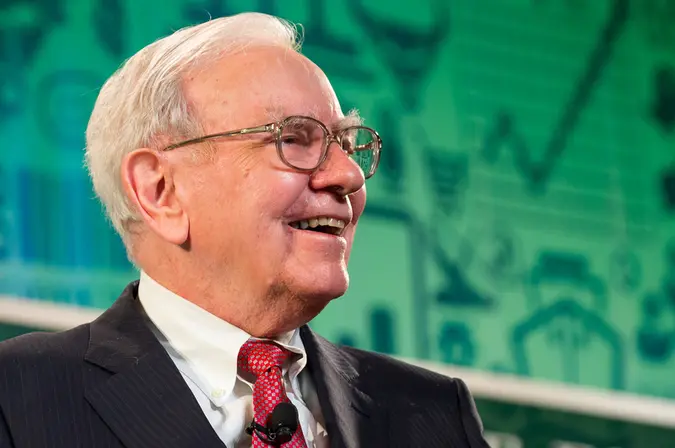 The "Oracle of Omaha," Warren Buffett, is one of the wealthiest men on the planet and one of the most respected and successful investors in history. His tale, which perfectly encapsulates the American Dream, serves as an inspiration for many who turn to entrepreneurship and Wall Street to fulfill their career aspirations.
Like most glorified figures, Buffett couldn't have accomplished so much if it weren't for the people around him. From business relationships to personal ones, Buffett owes much of his success to several key figures in his life.
The 5 People Who Shaped Warren Buffett
1. Howard Buffett
One of Warren Buffett's earliest influences was his father, Howard Buffett, who owned his own brokerage business. Young Warren Buffett was known for hanging around and putting up stock prices on a large board, following his father's trades. When he was 10, Warren Buffett visited the New York Stock Exchange and by 11, he bought his first stocks — three shares of Cities Service Preferred.
2. Benjamin Graham
Hailed as the father of modern value investing, Benjamin Graham's influence on Buffett is clear in every investment decision Buffett makes. Buffett first learned about Graham when he read his book, "The Intelligent Investor," in his last year at the University of Nebraska; he then enrolled at Columbia University to study under Graham, graduating with a master's in economics. After graduation, Buffett set his sights on a Wall Street career and sought out Graham, who was on the Board of Directors at GEICO. Though his initial attempt to work for Graham was denied, even after offering to take no salary, he was eventually recruited by his icon and began crafting his winning investment formula.
3. Charlie Munger
Buffett's closest business partner and fellow Omahan is Charlie Munger, an investor who attended Harvard Law without a bachelor's and eventually joined Buffett's business enterprise. While Munger had other ventures that were successful, he is best known as vice chairman of Berkshire Hathaway and cohost of the company's famous annual shareholder meetings. Thanks to Munger's influence, the new partnership generated gains of 1,156 percent in the first 10 years, compared to the Dow's growth of 122.9 percent.
4. Astrid Menks
Buffett's personal life has mostly been closed to the general public, but his relationship with his wife, Susan, and Astrid Menks is well-known. Buffett and his wife Susan separated in 1977 but never formally divorced. Before Susan left, she told her friend, Astrid Menks, to look after him. This began a long relationship between the two — which Buffett's wife both knew about and supported. In fact, the three sent out joint Christmas cards each year. Susan and Buffett remained married until she succumbed to cancer in 2004; Menks and Buffett married two years later.
5. Alice Schroeder
Alice Schroeder is the author of "The Snowball, Warren Buffett and the Business of Life," Buffett's biography and a window into the quiet billionaire's life. Schroeder's Wall Street background — and the fact that she was the only sell-side stock analyst Buffett talked to — made her the ideal biographer for the famed investor. She spent more than 2,000 hours with him to learn the details of his life. However, despite Buffett's insistence that she tell the truth, unflattering or not, about his personal life, he was displeased with how he was portrayed and disassociated himself from Schroeder after the book was published.
Photo credit: trackrecord